Canadian Wheelchair Preview!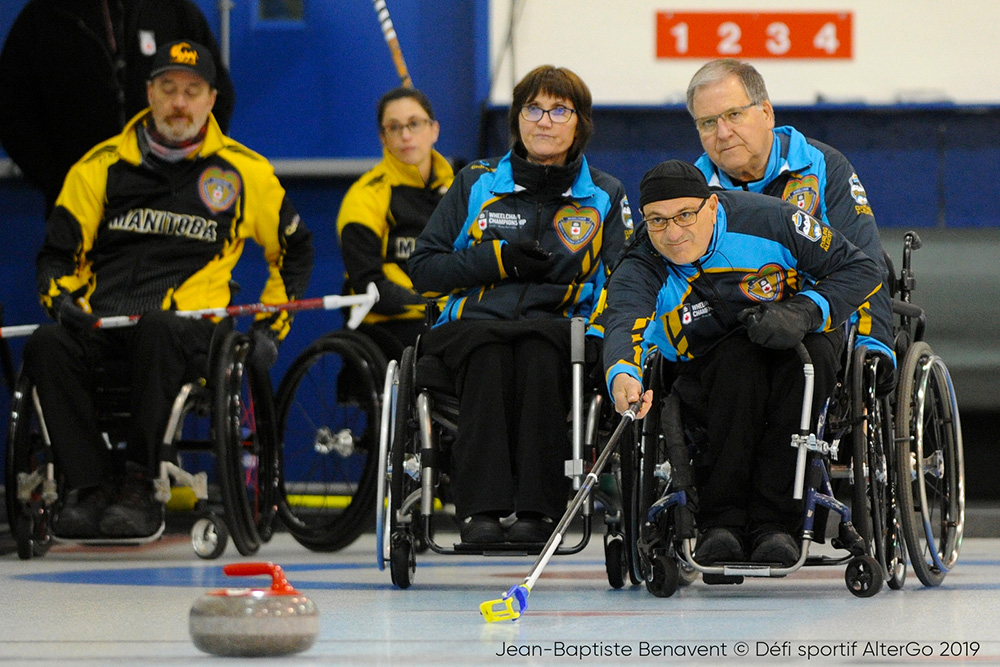 2023 Canadian Wheelchair Curling Championship begins next week in Moose Jaw
Wheelchair curlers from across Canada are in the final stages of preparation for the 2023 Canadian Wheelchair Curling Championship, being held March 20-24, 2023.
The national championship is taking place in Moose Jaw, Sask., at the Moose Jaw Curling Centre, located inside Mosaic Place, which hosted the 2020 Scotties Tournament of Hearts.
This marks the return to the event after a three-year hiatus due to the COVID-19 pandemic.
"The Canadian Wheelchair Curling Championship is a significant opportunity to showcase Canada's wheelchair curling talent," said Kyle Paquette, Director of the National Wheelchair Curling Program. "I know there is a great deal of anticipation and excitement for this event and it surely will be a great opportunity to bring the wheelchair curling community together through competition and camaraderie."
The last Canadian Wheelchair Curling Championship was held in 2019 in Boucherville, Quebec. It was won by Alberta's Jack Smart, Martin Purvis, Bruno Yizek, Anne Hibbird, and Wendy Frazier.
"It's wonderful to have the Canadian Wheelchair Curling Championship once again up and running. This is a crucial Canadian curling championship that is both competitive and also serves as a way for the wheelchair curling community to connect in person," said Curling Canada CEO Katherine Henderson. "The organizing committee in Moose Jaw has long been waiting for this opportunity, and all competitors are in for a first-class event."
Representatives from all 14 Member Associations are eligible to compete in Moose Jaw. For this event, 12 teams are separated into two pools of six and compete in a five-game round robin. The top three teams in each pool advance to the championship pool and will crossover to play teams from the opposing pool. Meanwhile, the bottom three teams in each pool will crossover to play each other in the seeding pool. The top four teams in the championship pool advance to the semifinals, scheduled next Friday morning. The winning teams advance to the gold-medal game and the losers compete in the bronze-medal game later that day.
Several members of Canada's National Wheelchair Curling Program who just won a silver medal at the 2023 World Wheelchair Curling Championship and a bronze medal at the 2023 World Wheelchair Mixed Doubles Curling Championships in Richmond, B.C. will be in action in Moose Jaw. They will be competing for their respective provincial and territorial teams.
Day- and championship-passes are available for the 2023 Canadian Wheelchair Curling Championship and can be purchased here. Select games are available to watch on Curling Canada's new streaming platform Curling Canada+. Click here for more information.
For scores, teams and latest news from the championship, visit the event website.