2023 Curling Day in Canada recap!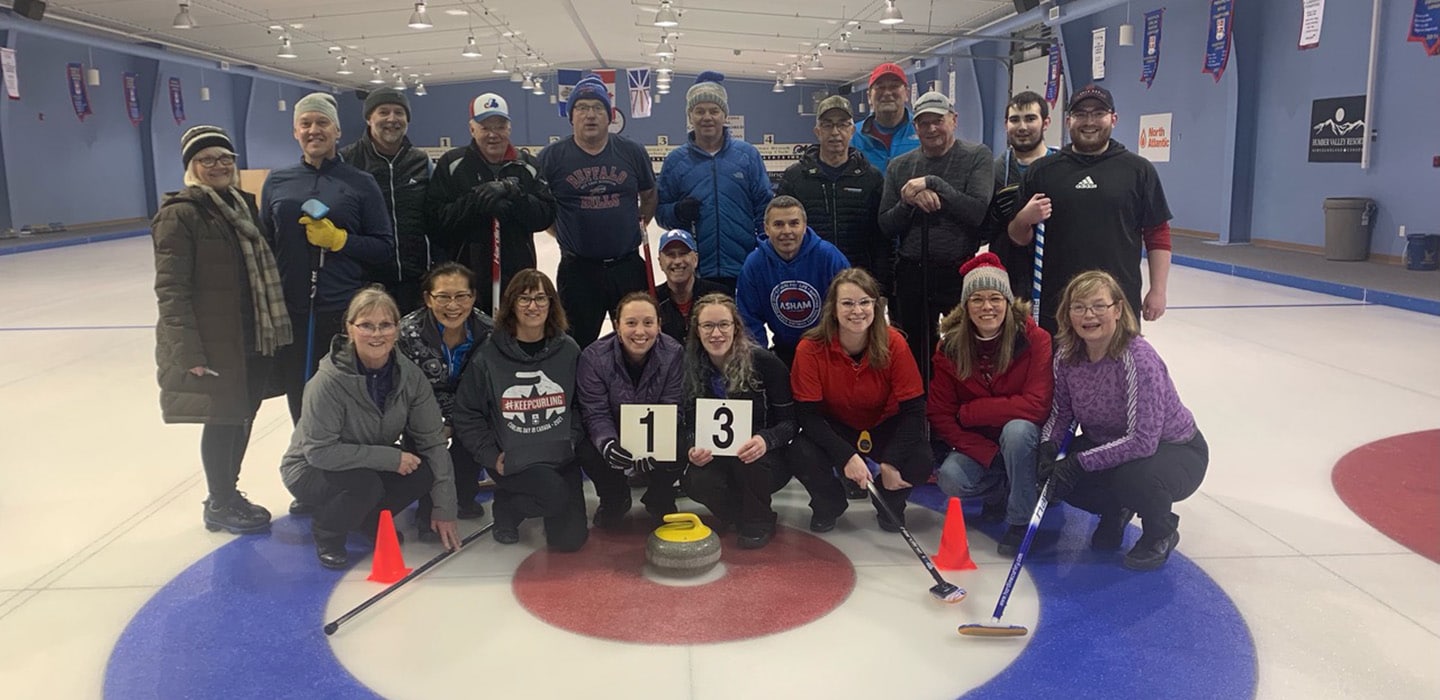 Curling Canada announces 2023 Curling Day in Canada impact and contest winners
2023 Curling Day in Canada was another successful day for the curling community, raising funds to support youth development in the sport. Curling Canada is pleased to announce its contest winners for the celebration held on Feb. 25.
The annual event celebrates Canada's sport and shares the voices of curling fans nationwide. The hashtag – #CurlingDayinCanada – received 4.6 million impressions during the day.
The one-hour television special produced and aired by TSN featured the best of the sport, including segments about diversity in curling and initiatives led by young leaders in the sport to grow the game. The program was hosted live in Banff, Alta., culminating with a festival for curling fans.
A total of 552,700 people tuned into the broadcast, which is not too late to watch. View the special in full on Curling Canada's YouTube channel.
Egg Farmers Rocks & Rings also shared in the celebration, hosting a nationwide event for over 50,000 registered students across the country. The school programming introduced youth to the sport through interactive games and presentations.
In total, $11,175 was raised for youth curling initiatives through Curling Day in Canada's sweepstakes contest.
Save the date; Curling Day in Canada's next celebration is on Feb. 24, 2024
Story contest winner — Marg Lannon
Marg Lannon's story "Growing the game in small-town Newfoundland – The Clarenville Ladies Rink" about the growth of curling in her small town and the friendships formed through it over the years, was selected as the winner.
Marg wanted nothing more than to experience a Brier with her three teammates and now has the opportunity to do so as the winner of this story contest. She has earned a 2024 Brier closing weekend getaway package in Regina.
Canadians submitted a record-breaking 200 curling stories, which were narrowed down to the top 20 stories for voting.
Curling facility $5,000 grant winner — Corner Brooks Curling Club
The Corner Brooks Curling Club members in Newfoundland & Labrador earned their facility a $5,000 grant by winning Curling Day in Canada's first BIG Shootout with 13 successful draw to the buttons in 30 minutes.
2024 Curling Day in Canada Festival winner — Melfort Curling Club
The Melfort Curling Club in Saskatchewan was selected by a panel of judges based on its commitment to celebrating Curling Day in Canada and its inspiring vision for the festival in 2024.
The Melfort Curling Club has been implementing innovative initiatives to attract new and younger participants, in addition to having secured $800,000 of its $1.1 million goal for capital improvements over the past 14 months.
Curling Day in Canada Sweepstakes winner — Connie Lassiter
Connie Lassiter of Coleman, Alta., won the Curling Day in Canada Sweepstakes and has the option of an all-expenses package to her choice of event: 2023 PointsBet Invitational in Oakville, Ont., 2024 Scotties Tournament of Hearts in Calgary or the 2024 Brier in Regina. Also included in the package is an autographed team jersey of her choice.