Ottawa hosts the world!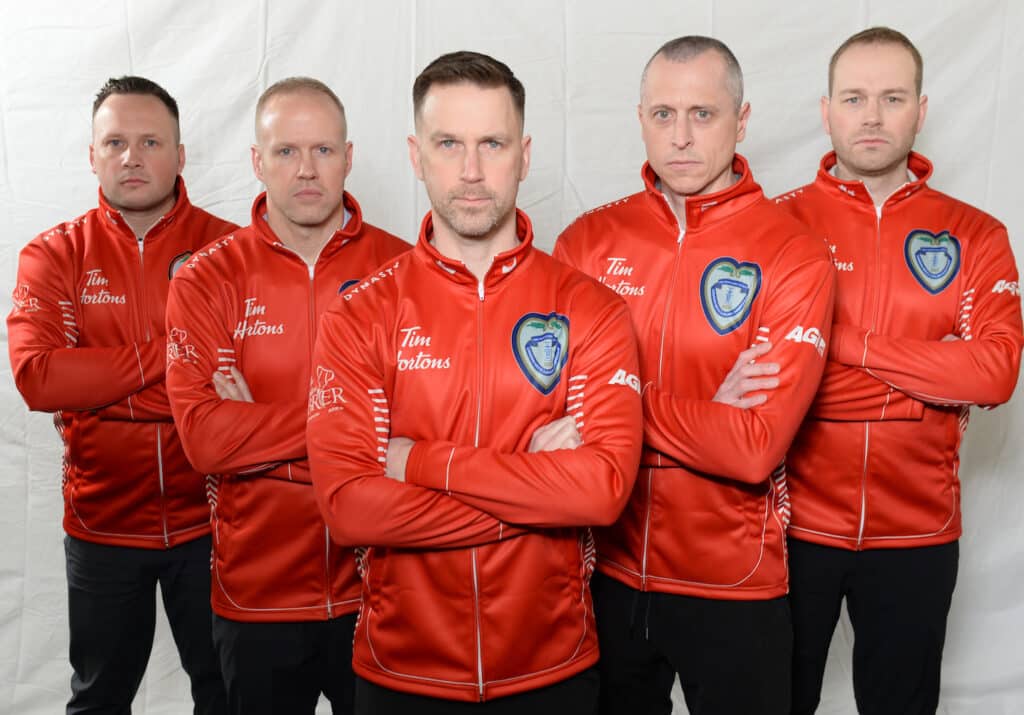 BKT Tires & OK Tire World Men's Championship starts Saturday in Ottawa
Brad Gushue's history-making team from St. John's will begin its quest for a world title on Saturday when the 2023 BKT Tires & OK Tire World Men's Curling Championship kicks off at TD Place in Ottawa.
Earlier this month, Gushue claimed his record-breaking fifth Brier title as a skip, and now he, vice-skip Mark Nichols, second E.J. Harnden, lead Geoff Walker, alternate Ryan Harnden, team coach Caleb Flaxey and national coach Jeff Stoughton will take aim at winning Canada's first world men's gold medal since Team Gushue prevailed in 2017 in Edmonton.
The Canadians face two stiff tests on opening day, taking on Switzerland's Team Benoit Schwarz at 2 p.m. (all times Eastern) followed by a showdown with Joel Retornaz's rapidly improving Italian team at 7 p.m.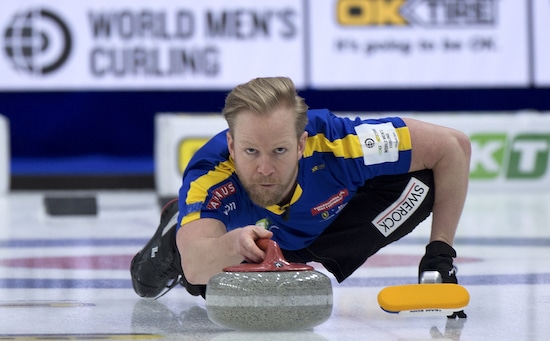 Team Canada will close out the opening weekend with a pair of games on Sunday — against world championship rookies Team Anton Hood from New Zealand at 2 p.m., and then against Norway's Team Magnus Ramsfjell at 7 p.m.
The opening ceremony is scheduled for Saturday at 12:30 p.m.
As always, it will be a deep and talented field chasing gold, and as has been the case for the better part of the past decade, it will be Sweden's Team Niklas Edin that will be the team to beat, looking to extend its streak to five consecutive world titles. Canada will play Sweden to close out the round robin on Friday, April 7, at 7 p.m.
Scotland's Bruce Mouat will arrive in Ottawa as reigning European champions, and will look to end a Scottish gold-medal dry-spell that goes back to 2009 when David Murdoch triumphed at Moncton, N.B. Canada will play Scotland Thursday, April 6, at 7 p.m.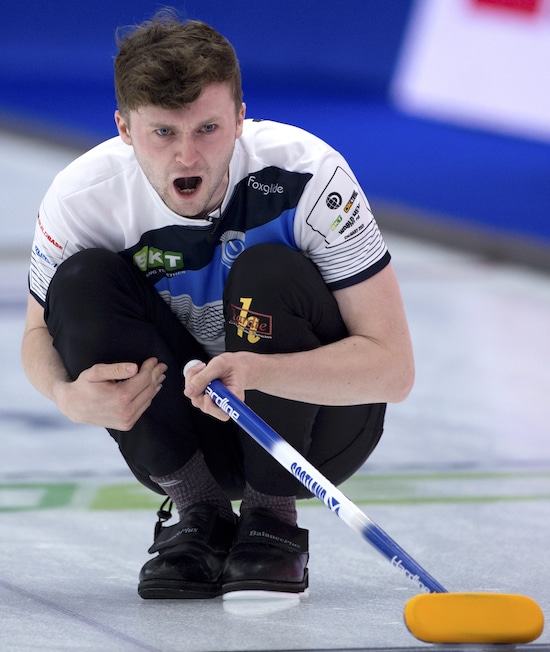 Canada's traditional rivalry with 2018 Olympic gold-medallist Team John Shuster of the U.S. will be renewed Wednesday, April 5, at 7 p.m.
Other teams in the field are Team Lukas Klima of the Czech Republic, Team Sixten Totzek of Germany, Team Riku Yanagisawa of Japan, Team Byeongjin Jeong of South Korea and Team Ugurcan Karagoz of Turkey,
It will be the 64th edition of the world men's championship; Canada has won a leading 36 world men's titles, and Canadian teams have reached the podium 55 times in those 63 previous world championships, collecting 12 silver and seven bronze to go along with the gold medals.
The 2023 BKT Tires & OK Tire World Men's Championship will feature a 13-team field. Round-robin play will run through to Friday, April 7, with the top six teams making the playoffs; no tiebreakers will be played, so ties for playoff spots will be broken based on head-to-head results, and if that doesn't resolve the tie, then the pre-game Last-Shot Draw distances.
The top two teams from round-robin play will be seeded directly into the semifinals on April 8 at 7 p.m., while third will play sixth and fourth will play fifth in the qualifying-round games earlier on April 8, at 2 p.m..
The winners of the qualifying-round games will advance to the semifinals. The semifinal winners will play for gold on April 9 at 4 p.m., with the semifinal losers battling for bronze on April 9 at 11 a.m.
TSN/RDS2, the official broadcast partners of Curling Canada's Season of Champions, will provide live coverage of Canada's round-robin games, in addition to all playoff games. CLICK HERE for their complete broadcast schedule.
The list of teams, ticket and schedule information can be found on the event website, www.curling.ca/2023worldmen/. Live scoring is available by CLICKING HERE.