Swedes on target!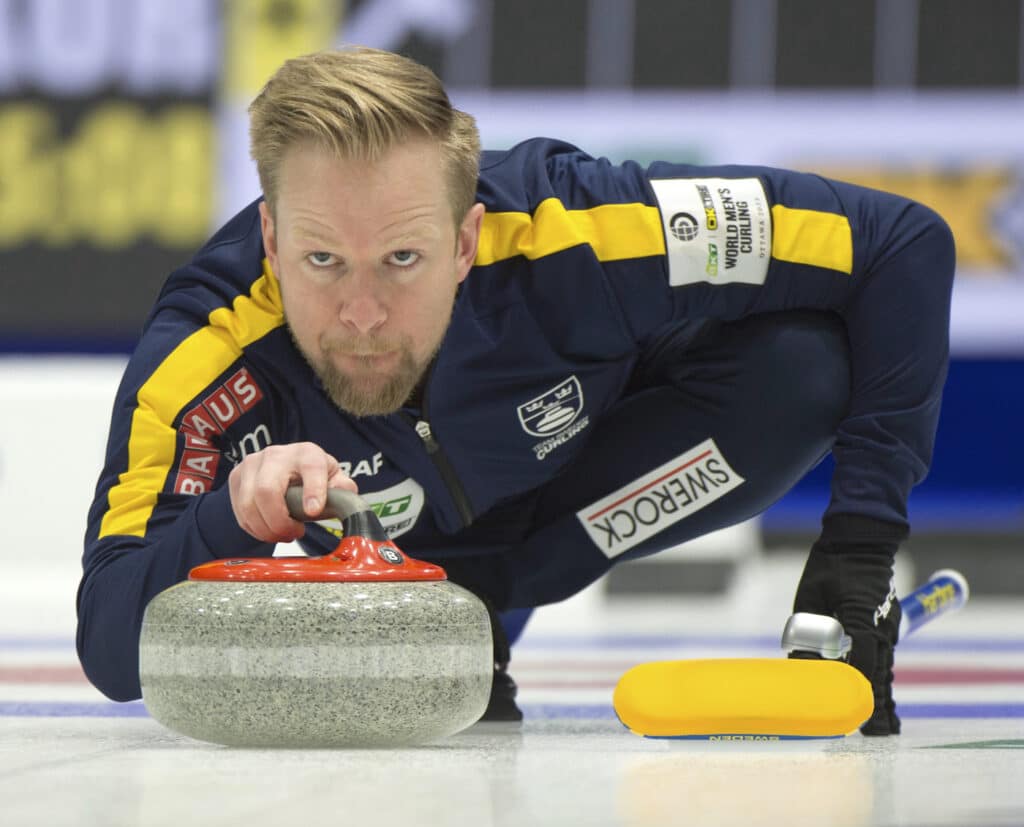 Team Edin continues to set hot pace at world men's championship
There was no shortage of excitement in a truncated Draw 6 at the 2023 BKT Tires & OK Tire World Men's Curling Championship in Ottawa.
Team Sweden skip Niklas Edin extended his win streak to nine at the world men's championship as his team faced off Monday morning with Team South Korea.
Coincidentally, Edin's last defeat at world men's came at the hands of the South Koreans last year in Las Vegas.
And for the first half, it looked like the South Koreans had it in them to continue their winning ways against Sweden. They traded singles until the seventh end when Sweden's relentless pressure finally cracked the game open with a score of three, which ultimately led to Sweden's 8-3 victory.
Edin said his team is doing its best to conserve energy on two-game days but added there's still room to turn things up a notch.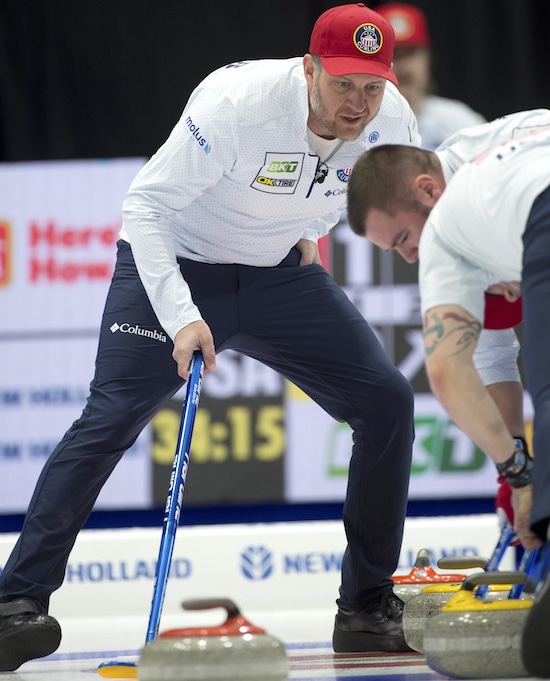 "All four of us have made a few silly mistakes and we're still trying some new tactics and game openings and things like that," said Edin. "I think closer to the playoffs we can definitely get more precise. But getting four wins to start – even though we've made mistakes – is pretty good."
With the win, Edin stays in hot pursuit of an unprecedented seventh – and fifth consecutive – world title. His team now sits alone at the top of the leaderboard at 4-0.
Twenty-six year-old Byeongjin Jeong, skip of Team South Korea, showed some bright spots in his performance but ultimately couldn't keep up with an experienced Edin.
Edin credited the win largely to the seventh end when the Swedes put up the first multi-point score of the game.
"It's almost game over at that point," he said. "It gave us that breathing room we needed and put us in the driver's seat for the rest of the game.
"We stayed patient and talked about putting more pressure on in the second half to make it tougher on them. It ended up being a pretty well-played game."
Team Switzerland, skipped by Yannick Schwaller, had a chance to join Sweden at 4-0 but was met by Joel Retornaz's Italian team that is quickly picking up steam. The bronze-medallists from last year pulled off steals in the eighth, ninth and 10th ends to prevail 8-4 and hand Switzerland (3-1) its first loss.
Team United States (1-3), skipped by John Shuster, earned a much-needed morale boost and its first win at this year's tournament in a high-scoring 10-8 victory over Team Czech Republic (1-3). Only two winless teams remain in Turkey and New Zealand at 0-3.
Czech second Radek Bohac was forced to exit the game versus the Americans in the third end after suffering an ankle injury. Bohac left the playing area in a wheelchair.
Team Canada (2-2) will see its only Monday action in a matinee matchup against Team Japan (3-0).
The top six teams advance to the playoffs.
The final goes Sunday, April 9.
The 2023 BKT Tires & OK Tire World Men's Curling Championship continues Monday with draws at 2 p.m. and 7 p.m. (all times ET).
Live scoring, standings and statistics for the 2023 BKT Tires & OK Tire World Men's Curling Championship are available by CLICKING HERE.
TSN and RDS will provide coverage of the 2023 BKT Tires & OK Tire World Men's Curling Championship. CLICK HERE for the complete schedule.
For ticket information for the 2023 BKT Tires & OK Tire World Men's Curling Championship, go to www.curling.ca/2023worldmen/tickets/
This story will be available in French as soon as possible at www.curling.ca/2023worldmen/nouvelles/?lang=fr