NextGen Women's Wheelchair Camp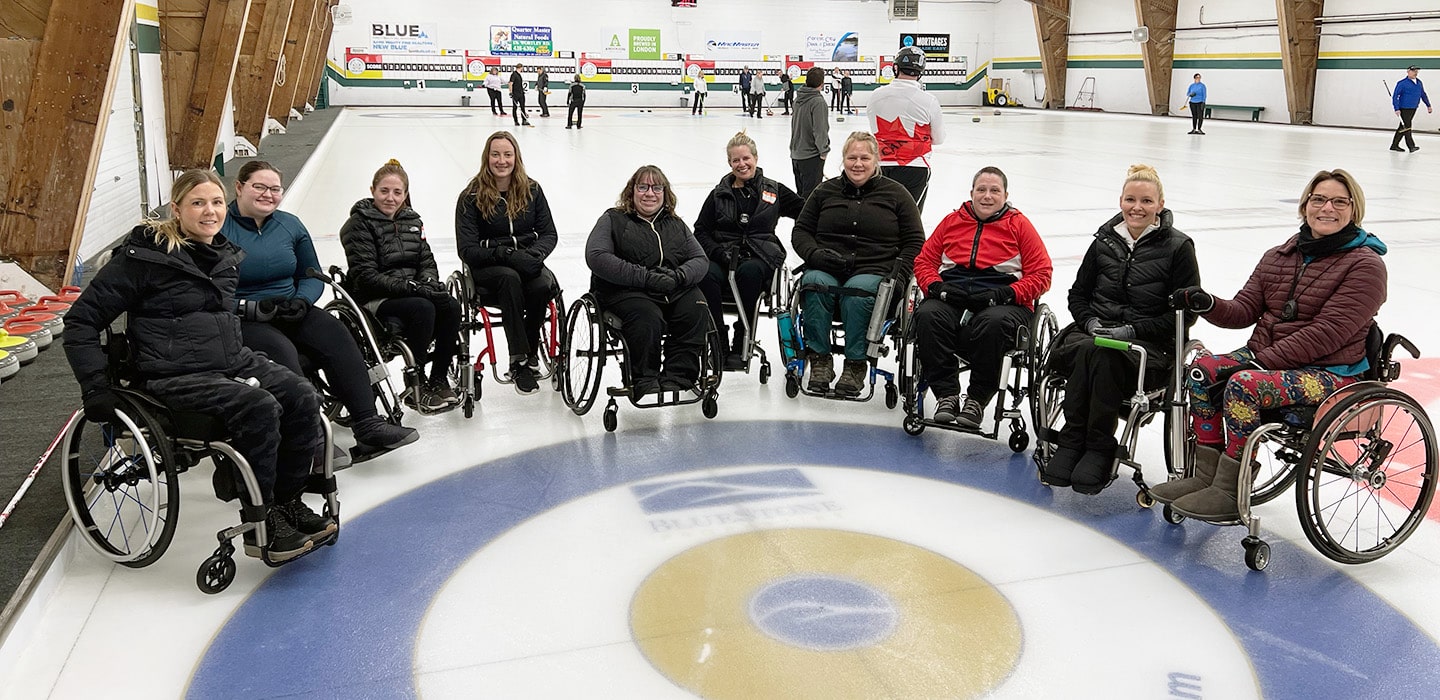 National Wheelchair Curling Program brings together next generation of women wheelchair curling athletes
By Lisa Weagle, National Wheelchair Program Communications and Media Relations Manager
With an eye on the future of wheelchair curling, Curling Canada's National Wheelchair Program hosted a camp in London, Ont., bringing together female wheelchair curling athletes from across Canada. A total of 10 athletes were selected for the camp, which was hosted at the Highland Community Curling Club from April 13-15, 2023.
"The camp was a key opportunity to build on the momentum of women joining our sport and becoming excited about wheelchair curling, in addition to identifying athletes with National Team potential for future quadrennials to ensure the strength of our Canadian program," said Wendy Morgan, NextGen Manager, National Wheelchair Program.
The three-day camp included a mix of on-ice and classroom sessions led by National Program staff Wendy Morgan, Mick Lizmore, and Lisa Weagle and National Program athletes Ina Forrest and Mark Ideson.
"Their enthusiasm for learning takes me back to when I first started in curling," said Forrest. "It's wonderful to be involved with women who are relatively new to curling and be part of their journey forward."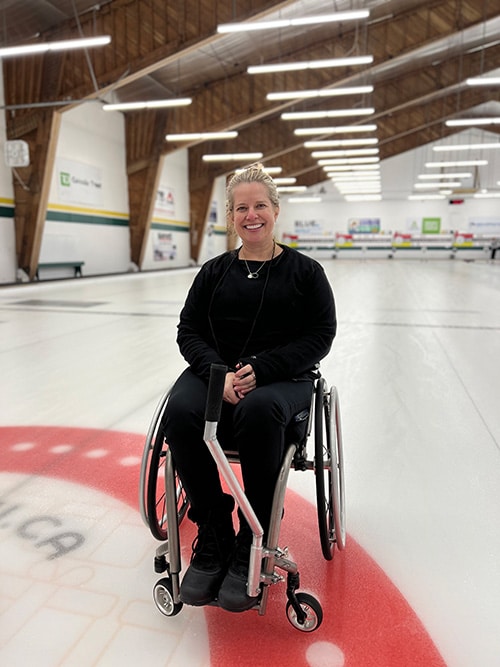 For Ideson and Forrest, the camp presented an opportunity to share what they have learned during their years of experience with a group of women who have a range of experience and skill levels.
"Mark and Ina are a wealth of information," said Jill Hopkins, one of the camp participants. "They've lived through it and have a deep knowledge of the game and also know about wheelchair stuff and obstacles that might arise. It's been inspiring to learn from the Paralympic athletes and the coaches who are all here to help us."
Participants learned about technique, mental performance, warm-ups, nutrition, practice planning, mixed doubles, strategy, and the weekly rigours of training for National Program athletes. A number of program coaches, support staff, and athletes led sessions throughout the camp, including Kyle Paquette, Dana Ferguson, Sari Shatil, Erin Brennan, Jorie Janzen and Jon Thurston.
"I'm new to curling, and it's become a really important part of my life," added Hopkins. "This camp has been a nice opportunity to interact with other women in wheelchairs, learn together, and encourage each other. I've learned about strategy and tactics, mixed doubles, setup, line of delivery, weight control, goal setting and it's been broken down into components for people at all levels of performance."
Applications for Canada's National Wheelchair Curling Program are currently open for senior-level athletes and NextGen athletes. For further information, please contact [email protected].