Canada finishes fourth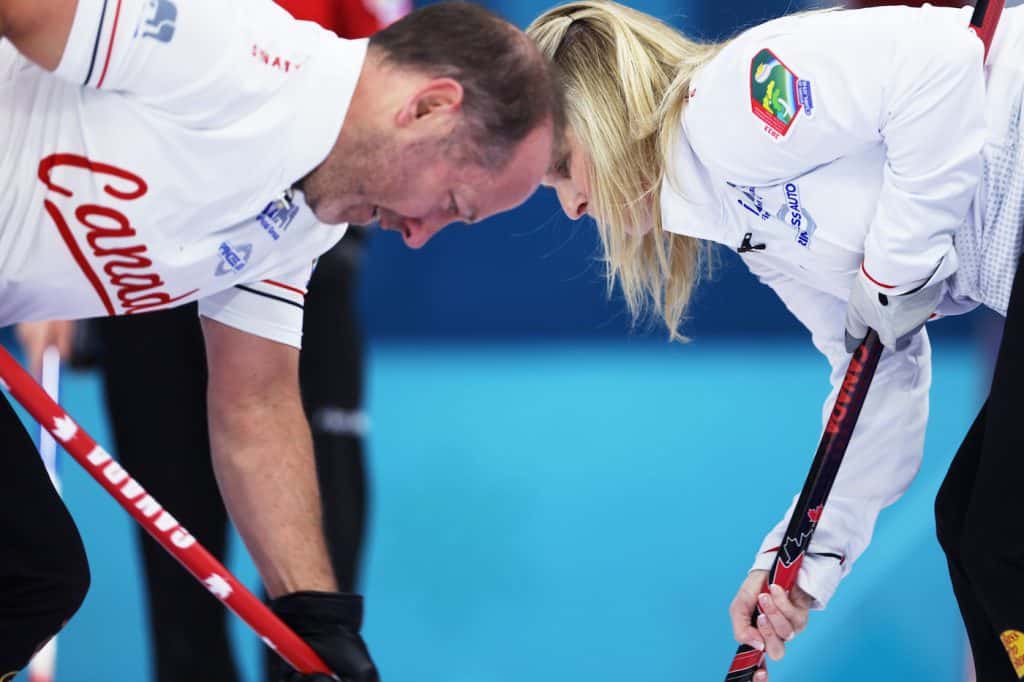 Team Canada falls to Norway in World Mixed Doubles bronze-medal game
Canada's Jennifer Jones and Brent Laing bowed 6-2 to Norway's Martine Roenning and Mathias Braenden Saturday in the bronze-medal game of the 2023 World Mixed Doubles Curling Championship in Gangneung, South Korea.
Norway was able to steal single points in three of the first five ends en route to the victory.
"We had a couple chances; I had a runback in the first end to maybe score multiple points," said Jones. "We just didn't quite make the big shots when we had to. But I'm really proud of our week. We just weren't as sharp as we needed to be in the playoffs."
It was a disappointing finish for the Canadian team from Horseshoe Valley, Ont., along with team coach Glenn Howard and national coach Scott Pfeifer. They went 8-1 in round-robin play to earn a bye to the semifinal, but fell to the United States team of Cory Thiesse and Korey Dropkin in the semifinal.
"Results aside, there's two parts of any kind of any World Championship, or any curling bonspiel," said Laing. "It's the results on the ice, which is a huge part of it, but it's the experience off the ice, and that's been 10 out of 10. It's just unfortunate that in the playoffs, we just didn't didn't put enough pressure (on their opponents). We had chances, and I didn't make enough shots in a row to give Jen any real makeable shots for two, and if you don't score a deuce, you're not going to win in mixed doubles. So we just didn't play well enough today. So on the ice, yeah, disappointing. Off the ice? It's been fantastic."
Still, the opportunity to play together as Team Canada for the first time in their brilliant careers will be a cherished memory, said Jones.
"It's something I think we'll always remember, being Team Canada together," she said. "I thought we came and played really well here, and I'm super proud of what we did. It's something we'll never forget."
The U.S. played Japan's Chiaki Matsumura and Yasumasa Tanida for gold Saturday afternoon.
The French version of this story will be posted as soon as possible at www.curling.ca/?lang=fr