Big events in Edmonton!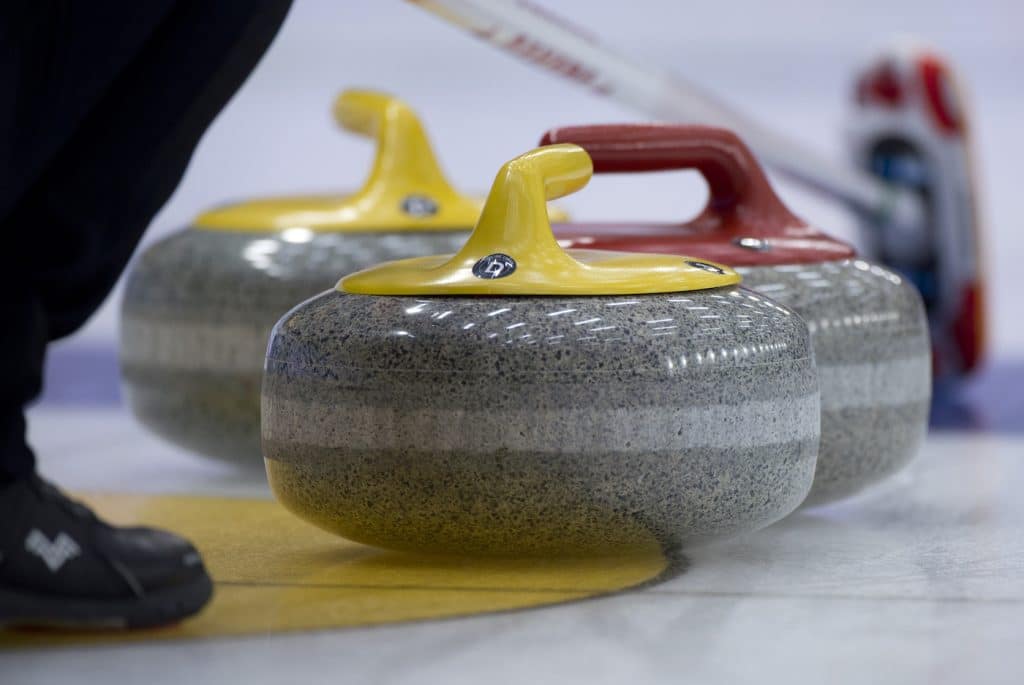 U-25 championships, training camps, Youth Olympics qualifier on tap this week
"There's a lot going on."
These are the words of David Murdoch, Curling Canada's recently named Director, High Performance, in reference to a gathering of athletes, coaches and national team staff next week in Edmonton. And he's not wrong.
Starting on Monday, national team staff will be meeting at the Saville Community Sports Centre with instructors from all Member Associations for a technical review. After that, three different Under-25 events will take place. At the same time, members of Canada's Youth Olympic Games mixed fours U-18 team will be training with NextGen coaches, while other U-18 players will be contesting a best-of-seven mixed doubles series for the right to compete in the Youth Olympics mixed doubles event. The 2024 Youth Olympics will take place Jan. 19-Feb. 1 in Gangwon, South Korea.
"We've also got three teams from the National Team Program coming in for a technical camp," said Murdoch. "This is a series of technical camps, where we're meeting with the teams, running through some reviews and some really good video analysis. We're trying to give everybody a good foundation, and create some development opportunities that they can take into the season."
Teams skipped by Jennifer Jones, Clancy Grandy and Brendan Bottcher will be participating in the Edmonton camp.
"We're going to check in with all the NTP teams in various locations over the next few weeks," said Murdoch. "For me personally, it's a chance to get to know the teams a bit better, to build a relationship with them and also our coaches. We're all trying to get on the same page, too."
Aside from the NTP athletes, the message is also to be shared with the Member Associations and their provincial and territorial coaches.
"We've been working really hard trying to figure out what a delivery should look like and what are the key principles that we are all looking for," said Murdoch. "So we can take that information to the Member Associations and make it part of the pathway – not just for NTP athletes, but for NextGen, U18, and everybody else on the path. They can help distribute the same message."
The two days of technical review will be followed by three NextGen events for U25 athletes. There will be a men's, women's and mixed doubles event each with prize money and national team funding on the line. Additionally, the men's and women's champions will earn berths at the 2023 PointsBet Invitational at the end of September in Oakville, Ont.
"It's a great opportunity for everyone," said Murdoch. "There's a carrot at the end of it with prize money and funding. We have a lot of national coaches there too, so they can cast an eye, have a conversation, and it gives us an opportunity to see what's out there. We can see what we've got in this group of young athletes, and we can figure out how we can help them."
The men's and women's events will each feature 12 teams, while the mixed doubles will be a 20-team event. At the same time, national coaches will be on hand to observe and assist as needed.
"They're always looking for some knowledge," said Murdoch. "We just want to create a situation where they can ask some questions, and we can figure out what we can offer them, either from Curling Canada or through their Member Associations."
Finally, perhaps the biggest carrot on the line is the Youth Olympic Games mixed doubles opportunity. Canada's mixed fours team was announced in June, and four other athletes will be competing in Edmonton for the right to be nominated to the Canadian Youth Olympic Team to compete in mixed doubles in South Korea.
"This is an opportunity for that (mixed fours) team to come together," said Murdoch. "We've got some very talented athletes, but we need to develop the team. They need to learn each other's deliveries, work on communication, and all the team things. It's a great opportunity, it's super exciting for them, and I'm really looking forward to seeing them come together and compete."
Livestreaming of all of the Edmonton competitions will be available on the Curling Stadium platform. Links will be available on Curling Canada's social media channels once they're set up.
Scores for all of the competitions taking place in Edmonton will be available at curling.ca/scoreboard.