BACK TO BASICS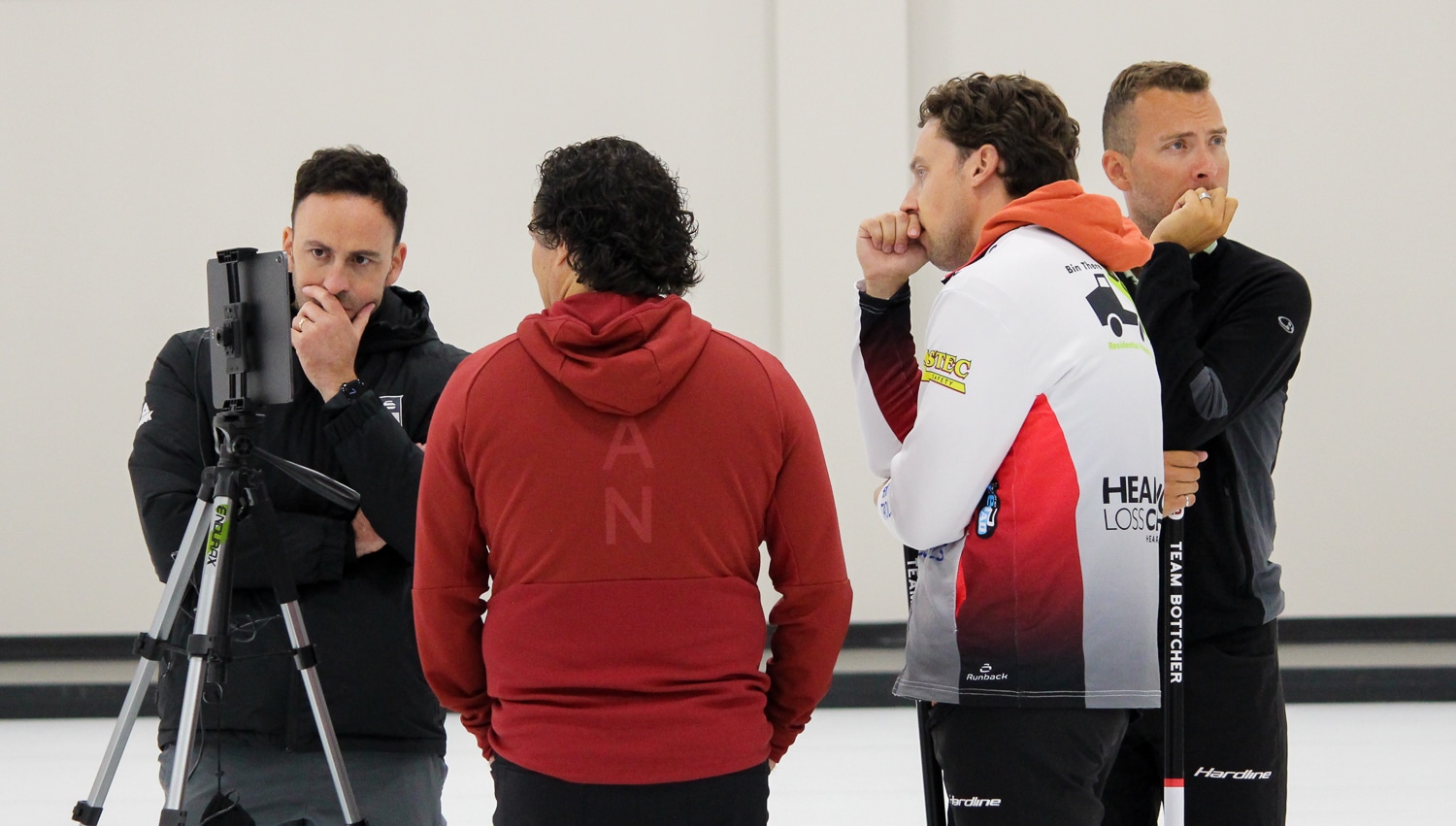 Some of Canada's best teams meet in Edmonton for training camp
Sometimes, even the best athletes go back to basics.
It's not uncommon for a golfer to rebuild their swing, or for a pitcher to re-examine their mechanics in the offseason.
Curlers are no exception as is evidenced by the National Training Program technical review that's ongoing this week at the Saville Community Sports Centre in Edmonton.
"It's good at the start of the year to get the foundation down," said Brendan Bottcher, who skips one of the three teams in Edmonton for training with Curling Canada's high-performance coaches. "We want to get all the technical fundamentals out of the way, so we can move forward with us all trying to throw the rock the same way."
Team Bottcher, along with Team Jennifer Jones and Team Clancy Grandy have been working with High Performance Director David Murdoch, and national coaching staff members Viktor Kjell, Renee Sonnenberg, Scott Pfeifer, and Elaine Dagg-Jackson. At some point this month, all National Training Program teams will have this opportunity.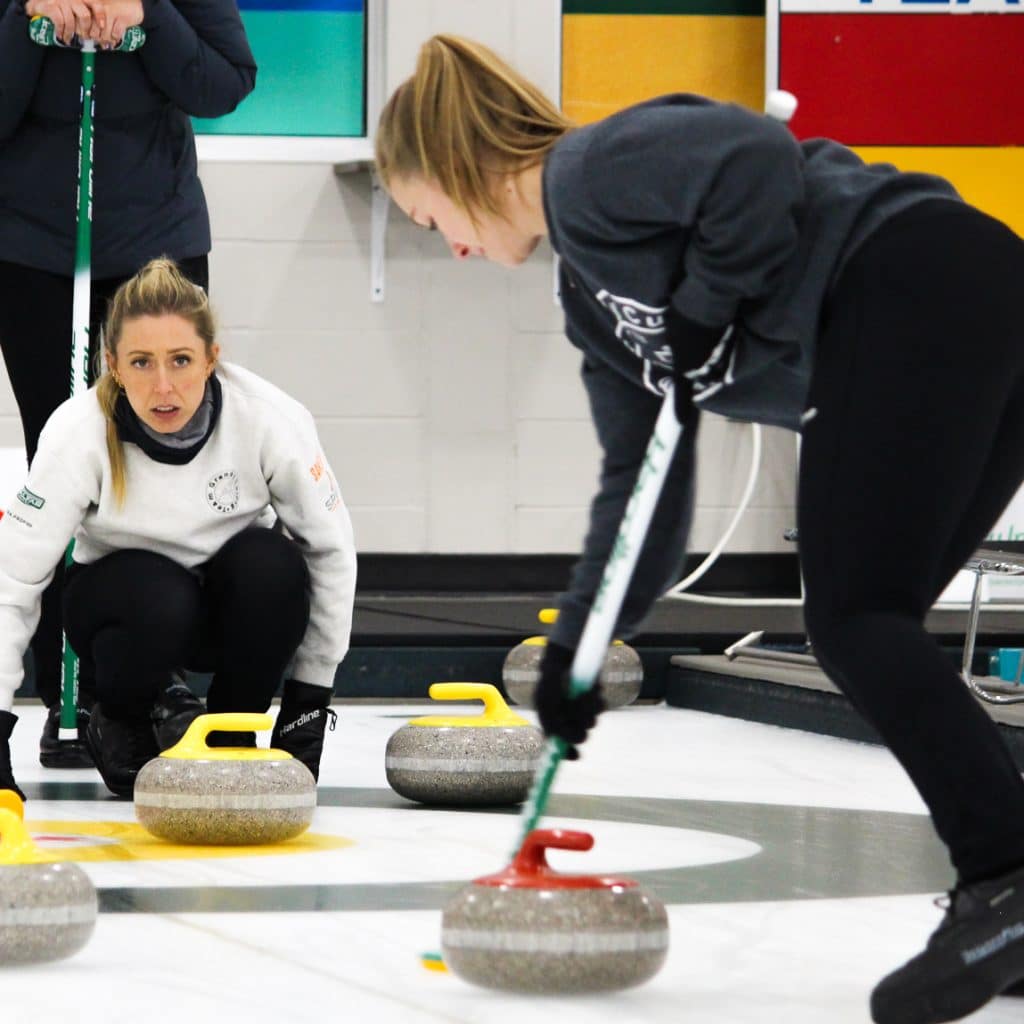 The three squads have all spent hours on the ice reviewing delivery technique with a new three-camera system which shows multiple angles of each slide.
"We did a whole bunch of technical work with the video cameras," said Glenn Howard, coach of Team Jones. "Getting three different angles for every shot was spectacular. We were working really hard on getting the technical stuff right, because that's what we feel is going to be the key to our success this year."
"Our team has done a fair bit of technical stuff with the laser and the cameras in the past few seasons," said Bottcher. "But Dave is running a different set up, so it's good to see a different look. It's also good to get a fresh set of eyes and a different opinion every now and then, to see if we can take any of his tips, that can be useful as well. Obviously, Dave and Viktor have been successful with a number of teams in the past. So we're just trying to get focused again and try to move the needle a little more this year."
Along with the on-ice mechanics, teams are also involved in off-ice sessions that include season planning and analytics.
"We did a session on analytics with Renee Sonnenberg," said Howard. "We spent a couple hours looking at all the statistics, and specifically the analytics for our team. How we do in certain situations, or certain ends. It gives you a good idea of what your tendencies are."
"As an athlete, you have a perception of what you think goes on out there," said Bottcher. "But we play a lot of games, and throw a lot of shots, and you get biased, and your perception isn't always correct. So going into a room and looking at a particular situation where you think you've done well, looking at the actual results and the video that show that your perception is way off – you learn something. That's the value of having great coaching, and people like Renee, so the perception actually lines up with reality."
While technical fundamentals and analytics aren't terribly flashy or exciting, the top teams in the world usually aren't looking for anything revolutionary. Instead, each session has planted a seed for improvement, and raised the potential level of play, even slightly.
"It's been fabulous," said Howard. "We're definitely all learning a little bit from everybody, and there have definitely been a few eye-opening moments for the players and the coaches."
"I've gotten a lot of value out of connecting the dots, looking at some results and stats from last year, so we can figure out where we might have some soft spots," said Bottcher. "Then we try to connect that to what we're doing on the ice out there, to find some small advantage or improvement, because we're only looking for a few percent here or there. So it's about how we can use some of the footage and all the other information to help focus on improving what we're doing on the ice."
Bottcher continued, "There's always room for some tweaks. We didn't finish last year first in the world, so there's always room to grow and I'm excited to see what we can do this year."