HIGH STAKES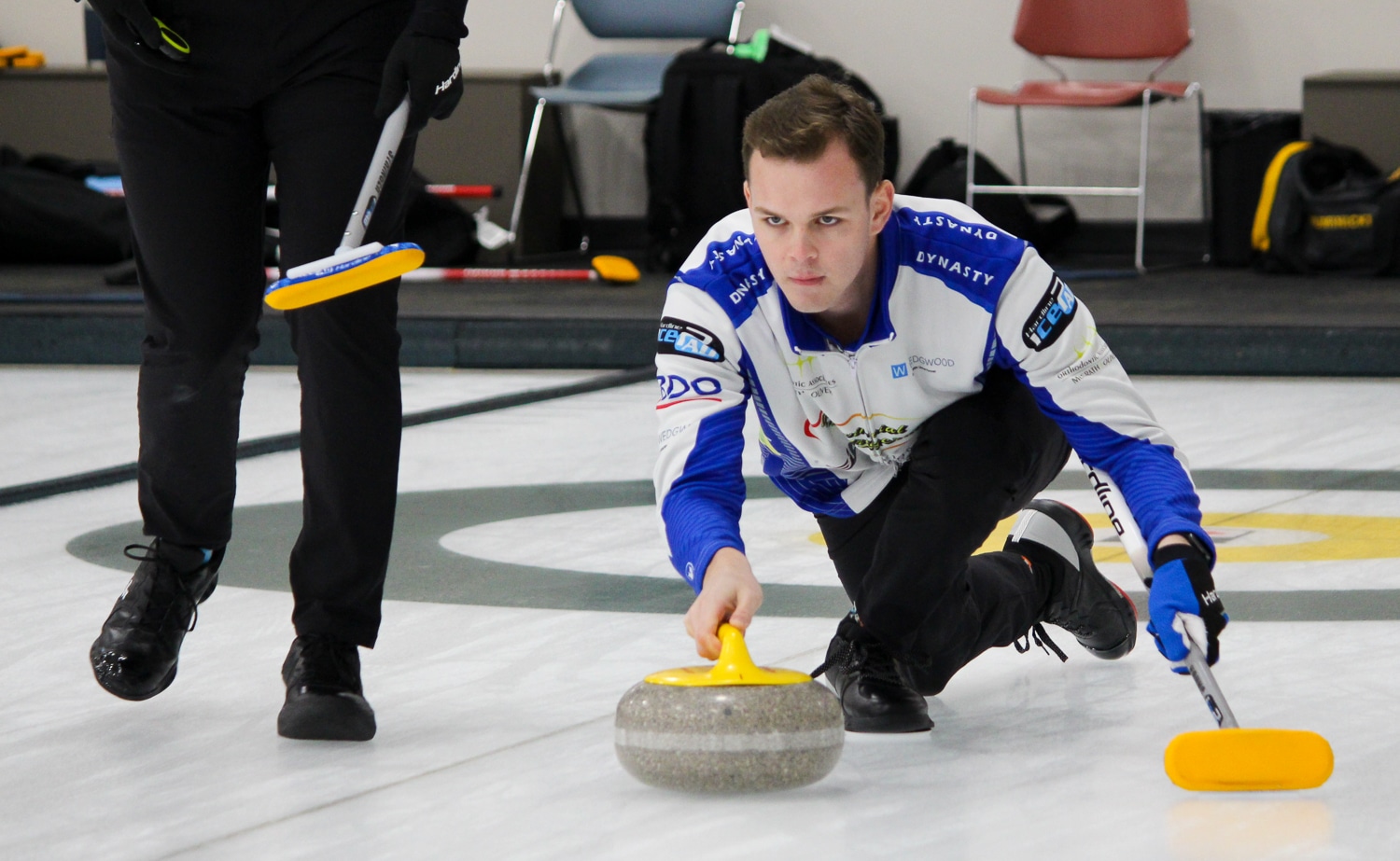 Canada's youth curlers playing early season events for big rewards
Typically, curling in August is about summer camps and pre-season practice. There's usually not much at stake except stretching out cold muscles and remembering how to slide.
This week in Edmonton, however, almost 100 young curlers are hitting the ice at the Saville Community Sports Centre and this time, there's a lot on the line.
Two major events got started Wednesday, both with substantial prizes awaiting the winners. The U25 NextGen Classic features 12 men's and 12 women's teams competing for prize money, entry into the NextGen Futures program, and a berth in the upcoming PointsBet Invitational (Sept. 27 – Oct.1, in Oakville, Ont.).
"It's great to be back at this event again this year," said Nathan Young (St. John's). "It's a great way to kickstart the season, in a very competitive event against teams that are all in the same position as us."
The U25 event features junior national champions (both U18 and U20), U SPORTS champions, and even some players who have seen action at the Brier. The team's combined age must be under 100 years old, but many of the competing teams are still eligible at the U20 level. 
"Everyone is in that similar stage in their curling careers," said Young. "It's hard to find a niche event like this. When you play men's or women's you're going to face some of the best teams in Canada and the World. That's great experience, and a good way to get better. But it's also great to play teams who are a similar age and have similar experience, and this event lets us do that."
Meanwhile, four young athletes will be competing in a best-of-seven series to determine which pair will be nominated for Canada's Youth Olympic team in the Mixed Doubles event. While the four-player team has already been determined, the mixed doubles spot will be earned by either Lauren Evason (St. Adolphe, Man.) and Jaxon Heibert (Sherwood Park, Alta.), or Cailey Locke (Conception Bay South, N.L.) and Simon Perry (Portugal Cove, N.L.).
"If you'd asked me a month ago, I couldn't believe this was happening," said Heibert. "But since then, we've been training together a lot, and I really don't think there's much more that we can do to prepare. So we're ready to go, and grateful for the opportunity."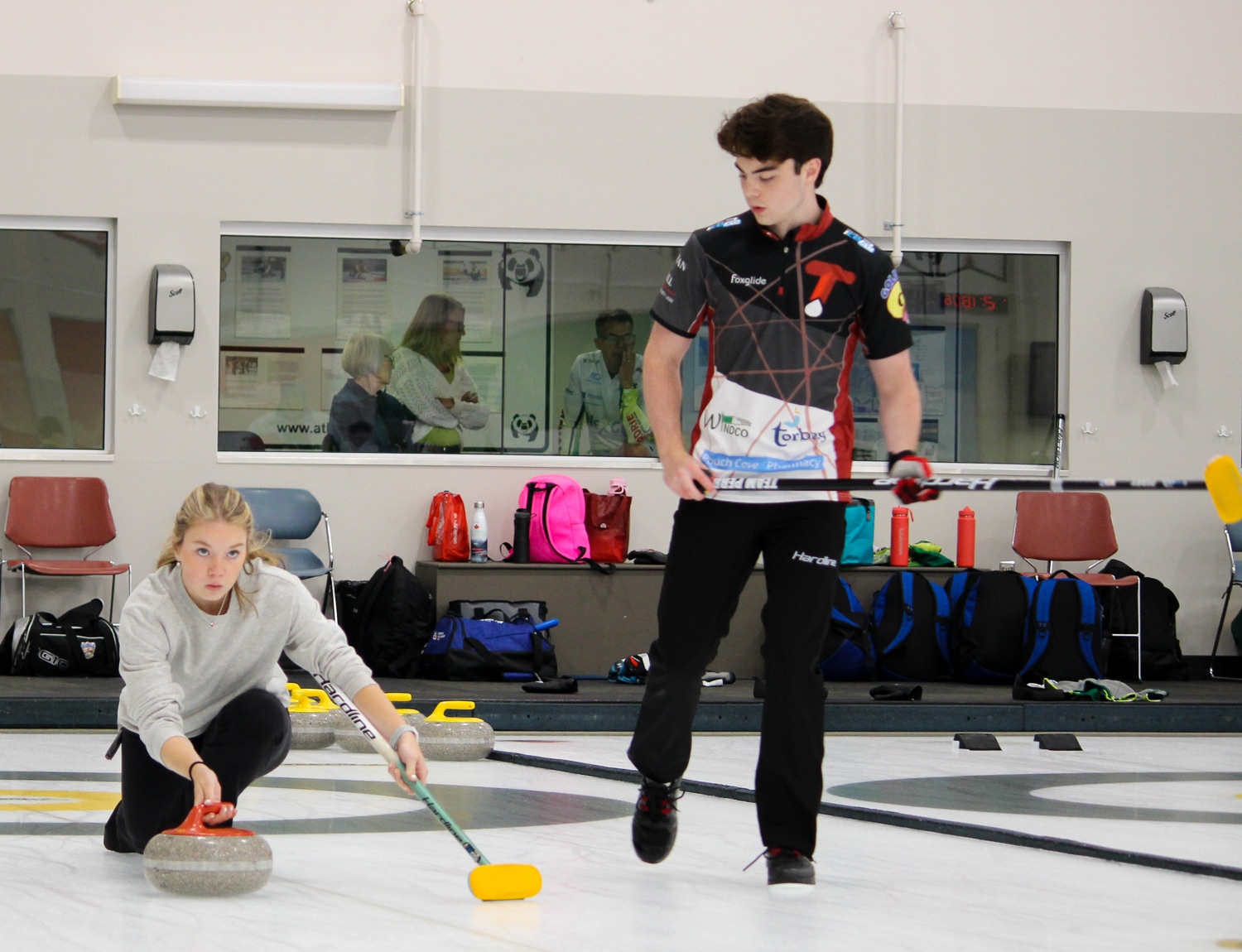 "At home, I could feel it in my gut going to bed at night," said Perry. "But now that we're here and we've been on the ice, I'm ready to get started."
Both pairs, along with the four-player team have been in Edmonton all week, practicing and meeting with Curling Canada national coaches. It's been an educational experience, but also an exercise in team bonding… even with those who you're about to play against for a spot on the team.
"We're definitely expecting good games," said Locke. "We've had the chance to be on the ice every day since we've been here and gotten some great coaching. I feel really prepared, but I know our competition feels the same."
"It's fun to play against the people who have become friends along the way," said Heibert. "Regardless of what the outcome is, I think we'll all still be pretty good friends after this."
The two mixed doubles teams have become closer than most opponents. Heibert, an Edmonton local, has been playing chauffeur to the out-of-towners, while Locke and Evason have been roommates at the hotel.
"Jaxon has been driving us around all week," said Perry. "I've competed against him before at U18s – he beat us then, so we're hoping for a different result this week. But we're all being nice to each other, nobody has cracked anyone in the shins."
While everybody is friendly now, the best-of-seven series will put both teams to the test, with a Team Canada jacket and a trip to South Korea on the line.
"Honestly, we made a decision about a month ago to not think about it, and to not talk about it," said Evason. "That's in the future, and we want to focus on now. We want to play these games in the moment, and not get too far ahead of ourselves. Once we get there, then we'll start thinking about what comes next."
Locke shared a similar sentiment. "We're really just taking it one day at a time, and one throw at a time. But it's always in the back of your head. It would be such an amazing opportunity, and we're just trying our best to get there."
Young, who was selected for Canada's Youth Olympic team for the 2020 Games in Switzerland, was excited for the action to come.
"I can't empathize with what they're going through," he said, "with that competition and actually playing down for the spot. I did say to them though, that it's an incredible experience for them to have the opportunity to fight for. Of course, one of the teams is Cailey and Simon from Newfoundland, so while I'll try not to be biased, I think I'm cheering for them!"
Live scores can be found at curling.ca and live streaming for all games can be found at the Curlingzone Youtube page.