PLAYOFF SPOTS UP FOR GRABS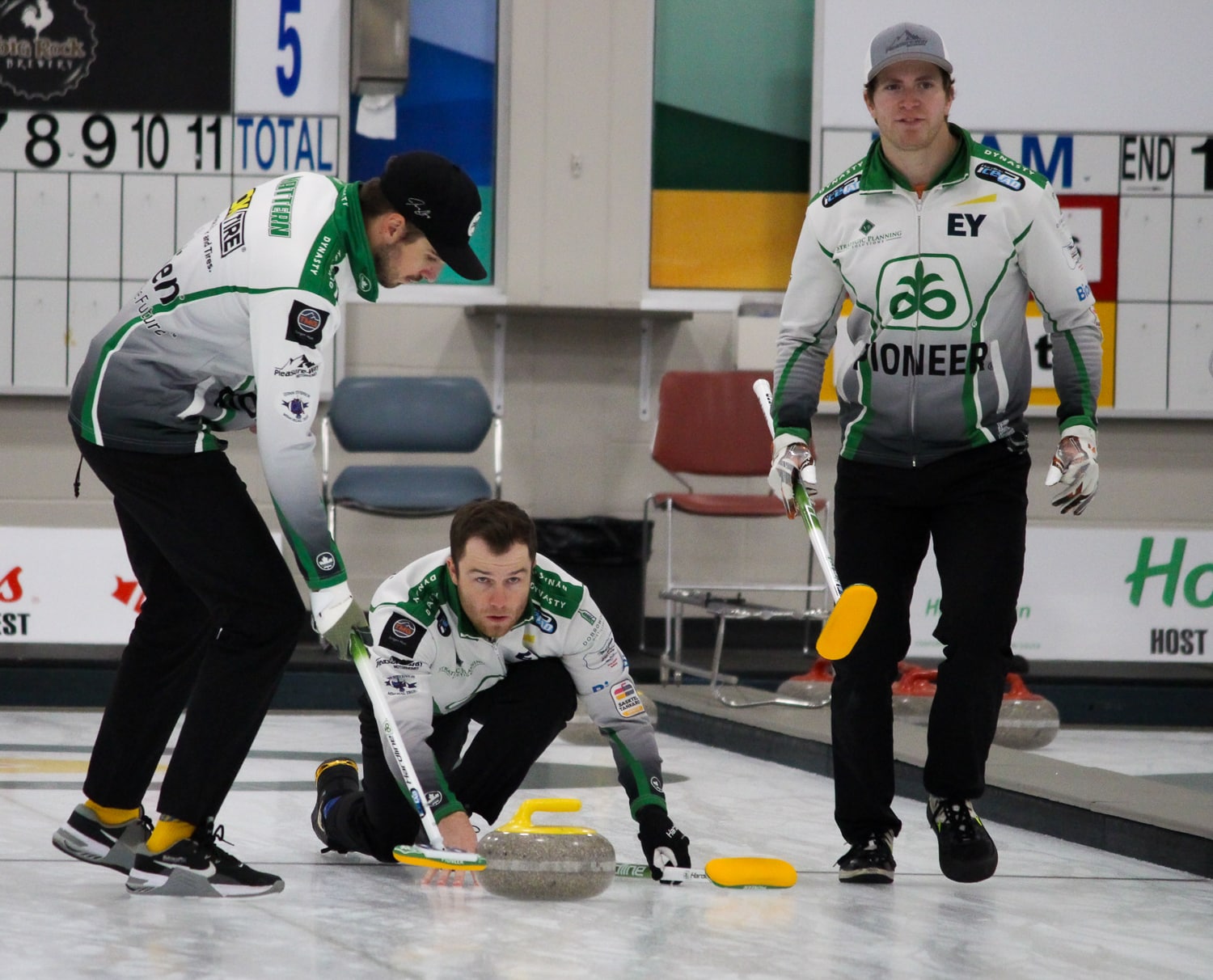 PLAYOFF PICTURE IS CLEAR AS MUD AT U25 NEXTGEN CLASSIC
With one day left in the U25 NextGen Classic, very little has been officially decided.
As of today, only one team out of the bonspiel's 24 entries (12 men, 12 women) has punched a ticket to the playoff round at the Edmonton event. The remaining seven spots remain up for grabs.
Saskatchewan's Team Rylan Kleiter has secured a semifinal berth with his new-look team, by winning the first four games of his round robin. The team is playing their first games with a new lineup adding Matt Hall from Ontario. 
"It's nice to be gelling with our new team," said Kleiter. "The ice is fantastic which is conducive to making some good shots out there. It's awesome to measure where you're at against the best in the country at a similar age. It's great to get more experience under our belt."
While Manitoba's Team Ryan Weibe and Ontario's Team Sam Mooibroek are also undefeated, they've only played three games. A fourth win from either would qualify them for the next round as well. There are still a number of games left to play and permutations to sort out before any more teams can be confirmed in the playoffs. 
That, however, is not a worry that Kleiter and company have to stress about.
"We're just going to look to carry on what we're doing," he said. "We want to keep the focus on our set up and the technical things, and that should hopefully carry us the rest of the way."
The women's draw is even more ambiguous. Team Serena Gray-Withers and Team Abby Marks (both out of Alberta) have started the competition with three wins. With two more games left in pool play, however, nothing is decided. 
"We're just going to have to hang in there," said Marks, coming off a 7-3 over another Albertan, Myla Plett. "We've just got to focus on making shots, and hopefully get a few breaks. We'll stick to our game plan for the next few and hopefully keep it rolling."
In each pool, the top two teams will advance to the semifinal round. Any ties that can't be decided by head-to-head results will be resolved using the Last Shot Draw results from pre-game practices.
"We still have two tough games left," said Marks, referring to upcoming matchups with Ontario's Isabelle Ladouceur and Alberta's Jessica Wytrychowski. "We're still going to have to play well to get through."
Teams that do advance to the playoffs will be fighting for a share of $15,000, a spot in Canada's NextGen Futures program, and a berth in the Pointsbet Invitational, next month in Oakville, Ont.
"I love events like this," said Marks. "The atmosphere here is amazing, everybody is so intense."
Meanwhile, in the Youth Olympic Games mixed doubles playoff, the team of Lauren Evason and Jaxon Hiebert pulled off a dramatic comeback win to take their second victory in the best-of-seven series over Cailey Locke and Simon Perry.
Trailing by two in the eighth end, Evason and Hiebert used their power play to generate a big scoring opportunity. An unfortunate slip from Perry caused a burnt stone, opening the door for Evason's last shot. Her nose hit was on the money for a score of five, and a second win in the series.
The winner of the series will be nominated for a spot on Canada's Youth Olympics team, which will compete in South Korea in early 2024.
Live scores can be found at curling.ca and live streaming for all games can be found at the Curlingzone Youtube page.