U25 DUST HAS SETTLED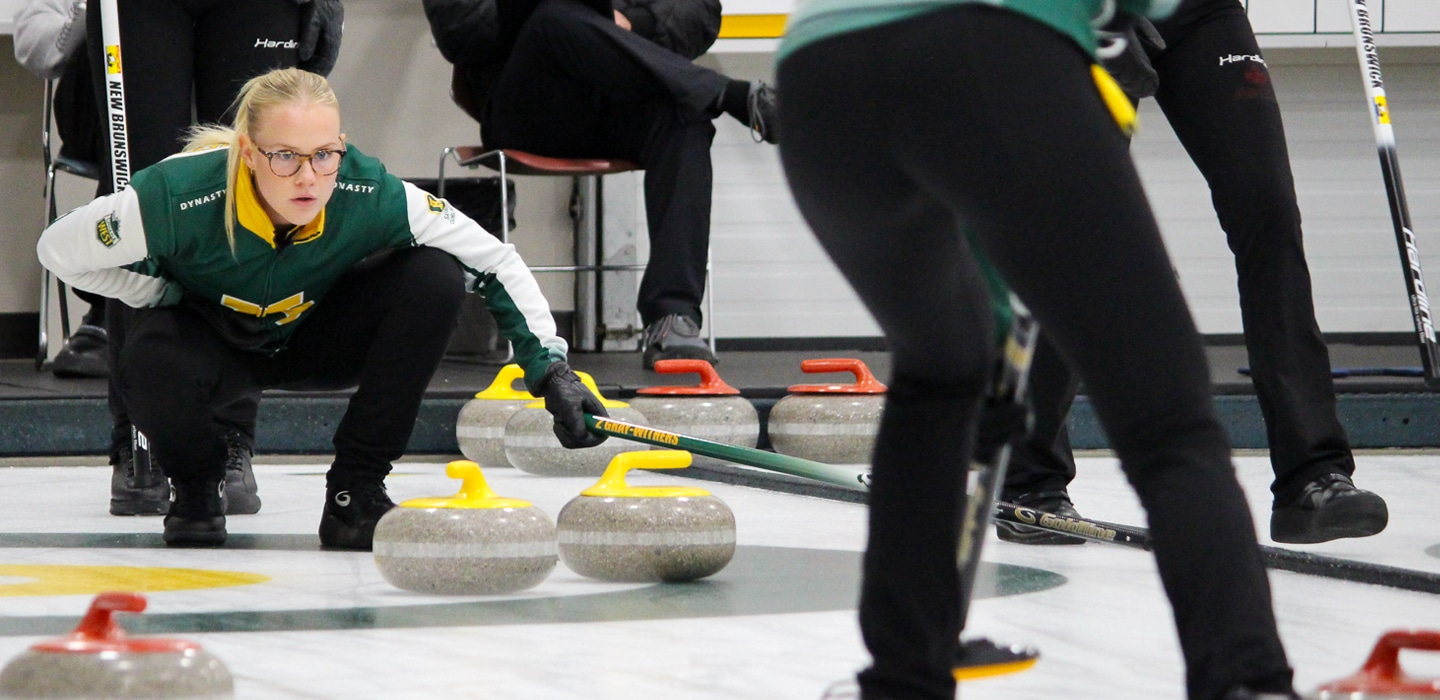 PLAYOFF MATCHUPS CONFIRMED AT CONCLUSION OF U25 ROUND ROBIN 
It took the final shots of the 60th game of the week to get there, but the eight playoff teams have finally been decided at the U25 NextGen Classic.
Where 24 teams (12 men's and 12 women's) began the event, only a handful had been officially eliminated prior to the last round-robin draw on Friday. In each six-team pool, it looked quite possible that a 3-2 record would qualify some teams, and eliminate others based on head-to-head results, or Last Shot Draw results.
When the dust had settled, head-to-head results granted two 3-2 women's teams a playoff berth, at the expense of two others with the same record.
Ontario's Mackenzie Kiemele moves on based on her win over Manitoba's Team Grace Beaudry, while fellow Ontarian Paige Bown (and team) bested Alberta's Team Jessica Wytrychowski in the round robin to claim her spot.
Two Alberta teams, skipped by Serena Gray-Withers (5-0) and Abby Marks (4-1), also moved on to the semifinals without the need for tiebreakers.
Team Gray-Withers will face Team Bown, while Team Marks will play Team Kiemele. 
On the men's side, no tiebreakers were necessary as Ontario's Team Sam Mooibroek and Saskatchewan's Team Rylan Kleiter finished at 5-0 and 4-1, respectively. In the other pool, Manitoba's Team Ryan Weibe finished at 4-1, while Newfoundland and Labrador's Team Nathan Young made it through as the only 3-2 team.
Team Mooibroek will play Team Young, and Team Wiebe will take on Team Kleiter.
Playoffs begin Friday night, while the championship final will be played on Saturday morning. Winners will take home $6,000 in prize money and funding, entry into the NextGen Futures program, and a berth in the PointsBet Invitational taking place in Oakville, Ont. at the end of September. 
Meanwhile, two more games were played in the Youth Olympic Mixed Doubles playdown series. Lauren Evason and Jaxon Hiebert won the morning matchup, while Cailey Locke and Simon Perry won the afternoon meeting. Evason and Hiebert lead the best-of-seven series 3-2, with Game 6 scheduled to be played on Friday night. If necessary, Game 7 would be played on Saturday morning. 
The winner of the series will be nominated for Canada's Youth Olympic team and will be slated to compete in South Korea in early 2024.
Following the completion of the U25 event and the Youth Olympic series, a 20-team U25 Mixed Doubles will begin on Saturday afternoon.
Live scores can be found at curling.ca and live streaming for all games can be found at the Curlingzone Youtube page.