U25 Mixed Doubles Playoffs Set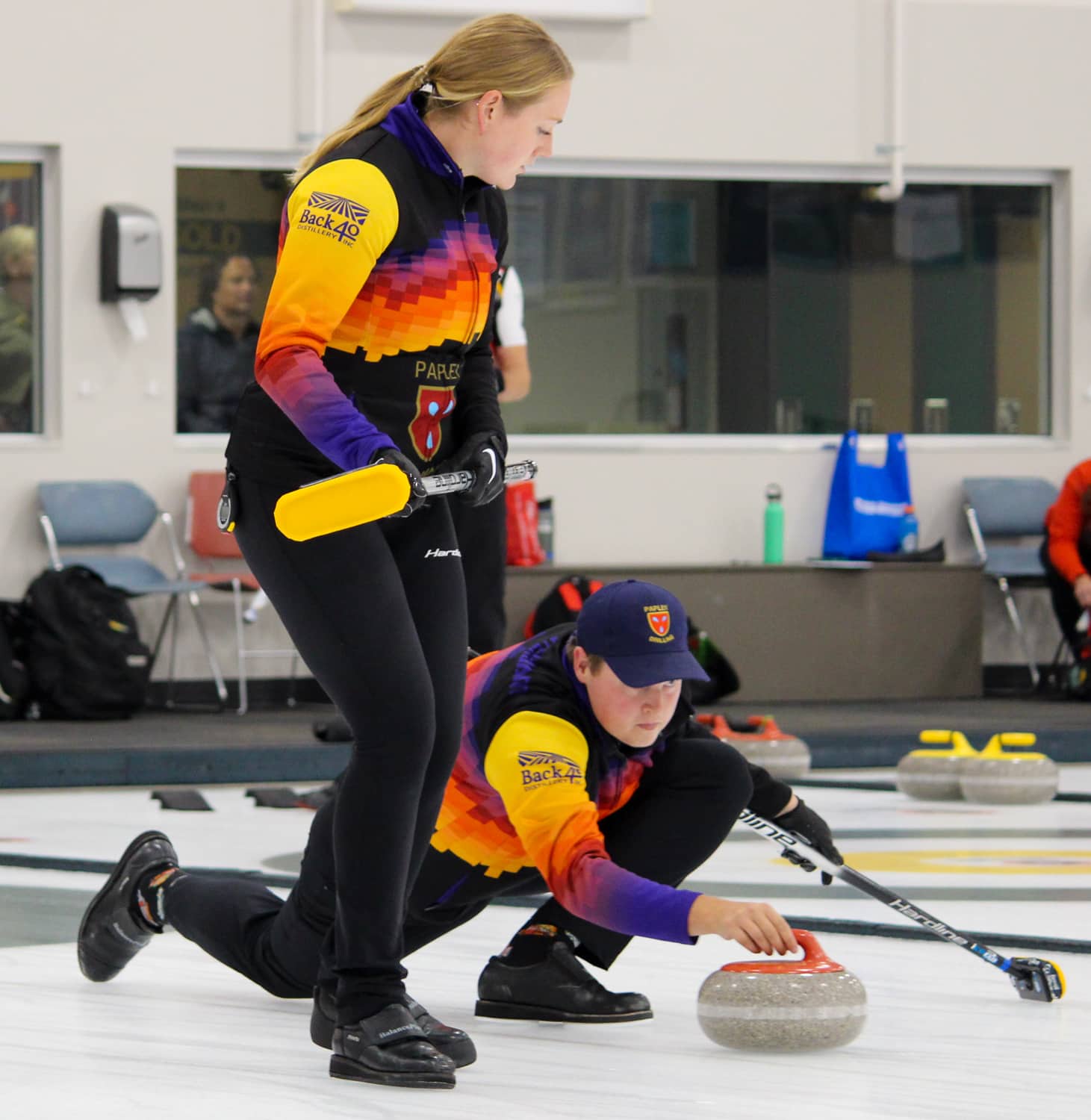 EIGHT TEAMS ADVANCE TO QUARTERFINALS IN EDMONTON
A week of incredible curling is nearing its end, but not without three draws left to play Monday.
The Mixed Doubles competition at the U25 NextGen Classic wrapped up the pool play on Sunday night with eight of the twenty competing teams qualifying for the quarterfinals.
Local pair Paige Papley and Evan van Amsterdam (Edmonton) were the only team to run through the modified round robin with a perfect 5-0 record. They'll be the No. 1 seed moving forward into playoffs.
Each pool had a slew of 4-1 teams, who will also advance.
Behind Paply/van Amsterdam in the Red pool, Lauren and Greg Cheal (Sherbrooke, Que.), Kaylee Raniseth/Evan Crough (Calgary), and Kayla MacMillan/Sterling Middleton (Vancouver) will all move on.
In the White pool, Jessica Zheng/Victor Petrangelo (Niagara Falls, Ont.), Rylan and Madison Kleiter (Saskatoon), and Sarah Bailey/Dylan Sipura (Georgetown, Ont.) also all finished at 4-1, leaving one spot available for a 3-2 team.
The last playoff berth was claimed by Olivia Jones/Dustin Mikush (Saskatoon) based on their head-to-head victory over Toronto's Meaghan Mallett/Brendan Jackson.
The eight teams advancing are guaranteed $750 in prize money, and are two wins away from $3,000 and an entry into the U25 NextGen Futures program, which includes access to Curling Canada's national coaches and consultants.
The quarterfinals will take place at the Saville Community Sports Centre at 9:00 am MT on Monday.
The matchups will be:
Zheng/Petrangelo vs. Bailey/Sipura
Paply/van Amsterdam vs. Jones/Mikush
Cheal/Cheal vs. MacMillan/Middleton
Ransieth/Crough vs. Kleiter/Kleiter
Semifinals will take place at 12:00 pm ET, and the final will start at 3:00 pm. 
Live scores can be found at curling.ca and live streaming for all games can be found at the Curlingzone Youtube page.