RockFest!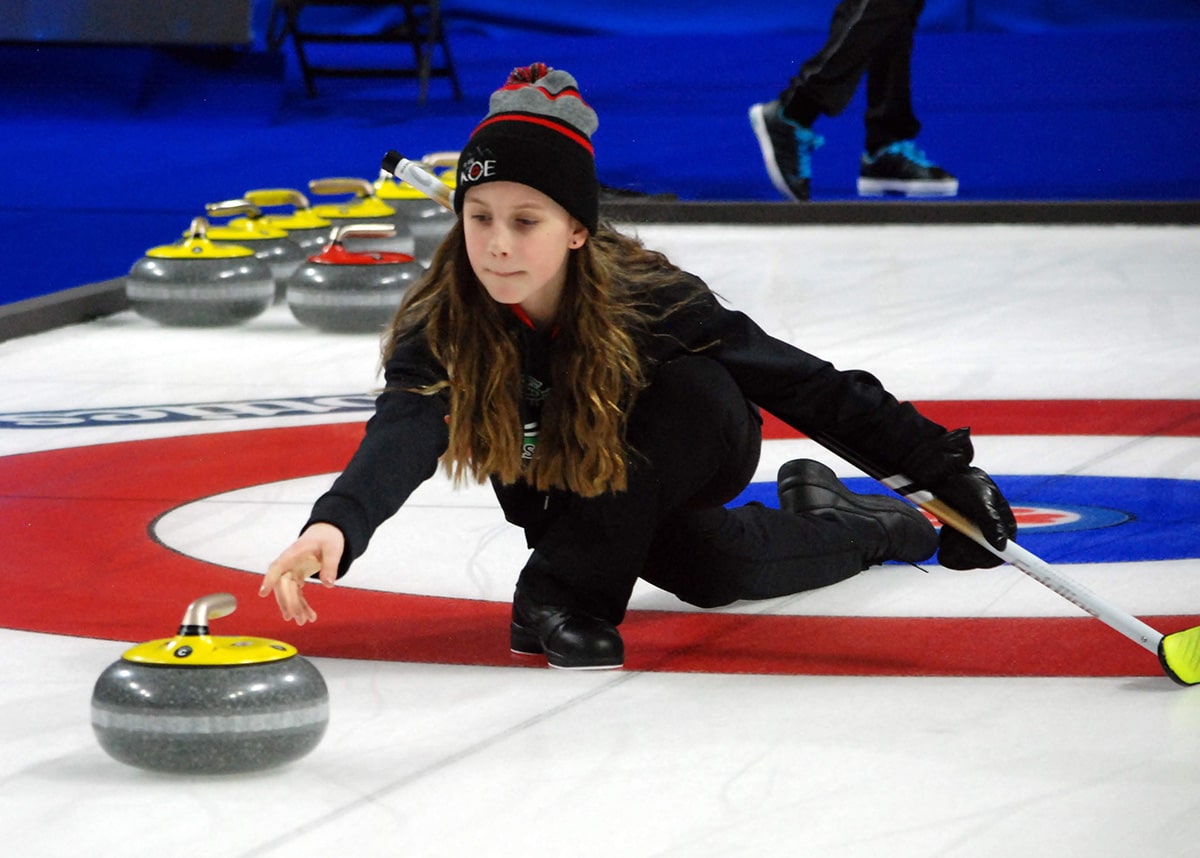 Curling Canada kicks off nationwide U15 RockFest in 2023-24
Curling Canada, in association with its Member Associations across the country, will begin the long-awaited U15 RockFest youth development program during the 2023-24 curling season.
RockFest will feature curlers under 15 years of age competing at regional events nationwide for opportunities to develop their skills and compete against curlers from neighbouring provinces and territories in singles and triples format curling.
The new events focus on developing the skills of youth curlers as individuals, helping them develop a well-rounded skillset in all aspects of the game in a fun and competitive environment.
U15 RockFest events provide new opportunities for youth curlers beyond the Canadian Under-18 and Under-21 championships to compete and have fun while playing.
"Curling Canada is excited to launch the U15 Regional RockFest events for youth curlers this season because this age group is critical in our Long-Term Curler Development framework. These events provide young curlers with opportunities to experience skill-development events that extend their learning both on and off the ice," said Curling Canada Manager of Youth & Program Development Dustin Mikush.
Curling Canada will organize four regional events with the respective regional Member Associations. Youth curlers across Canada will have the chance to compete at one of the following events:
U15 RockFest West (British Columbia, Yukon, Northwest Territories and Alberta)
U15 RockFest Prairies (Saskatchewan, Manitoba)
U15 RockFest East (Northern Ontario, Ontario, Nunavut, Quebec)
U15 RockFest Atlantic (New Brunswick, Prince Edward Island, Nova Scotia and Newfoundland & Labrador)
The events will take place over three days and feature an action-packed schedule of U15 singles competitions, triples curling, skills development clinics, fun off-ice activities and the Golden RockFest.
"It is great to see the increased number of opportunities being offered to U15 curlers across the country," said Steve Laycock, U15 Coach and 10-time Brier competitor. "Historically curlers would get introduced to the sport via the learn to curl programs run at their local curling centres but there wasn't a clear path on what came next until they reached the U18 age group.
"It is especially nice to see the Triples disciplines being used for U15 play. Triples allows new curlers a chance to try every position during the game which I think is important at that stage of athlete development."
U15 curlers aged 14 or younger as of June 30, 2023, can qualify for regional U15 RockFest events through their local Member Associations.
All curlers must download Curling Canada's Singles App, "Singles Curling", for iOS and Android, and complete a variety of shots such as a hit and stay, draw, hit and roll, guard, peel and more. The shots are scored and inputted into the app, with the top curlers from each Member Association receiving an invitation to their respective regional event.
In order to qualify for a U-15 Regional RockFest event, curlers will have to score a minimum of 10 out of 36 points.
Curlers can begin to submit their scores for qualification on the Singles Curling app on December 15, 2023. (MAs: BC, SK, MB, NT, NU, NO, ON, QC, NL, NS, NB)
For more information on how to compete, please contact your respective Member Association. Youth curlers can find more information about provincial and territorial qualifying events and app qualification deadlines.
The 2024 U15 RockFest regional events schedule, including the quota number of competitors, are:
U15 RockFest Prairies
Yorkton Curling Club | Yorkton, Sask.
March 7-9, 2024
Hosted by CURLSASK
Quota:
Saskatchewan | 54 curlers | 27 males, 27 females
Manitoba | 42 curlers | 21 males, 21 females
U15 RockFest West
Sherwood Park Curling Club | Sherwood Park, Alta.
March 15-17, 2024
Hosted by Curling Alberta
Quota:
Alberta | 40 curlers | 20 males, 20 females
British Columbia | 24 curlers | 12 males, 12 females
Northwest Territories | 10 curlers | 5 males, 5 females
Yukon | 10 curlers | 5 males, 5 females
U15 RockFest East
Niagara Falls Curling Club | Niagara Falls, Ont.
March 22-24, 2024
Hosted by CurlON
Quota:
Ontario | 38 curlers | 19 males, 19 females
Northern Ontario | 18 curlers | 9 males, 9 females
Quebec | 12 curlers | 6 males, 6 females
Nunavut | 4 curlers | 2 males, 2 females
U15 RockFest Atlantic
Curl Moncton | Moncton, N.B.
March 28-30, 2024
Hosted by Curling NB
Quota:
New Brunswick | 22 curlers | 11 males, 11 females
Nova Scotia | 20 curlers | 10 males, 10 females
Newfoundland & Labrador | 10 curlers | 5 males, 5 females
Prince Edward Island | 8 curlers | 4 males, 4 females
*If an MA does not fill quota numbers, the remaining spots will go to the host province.
*In Curling Canada's Singles app, curlers will self-identify under the Event Gender as Male or Female.