Nutrien Ag on the team!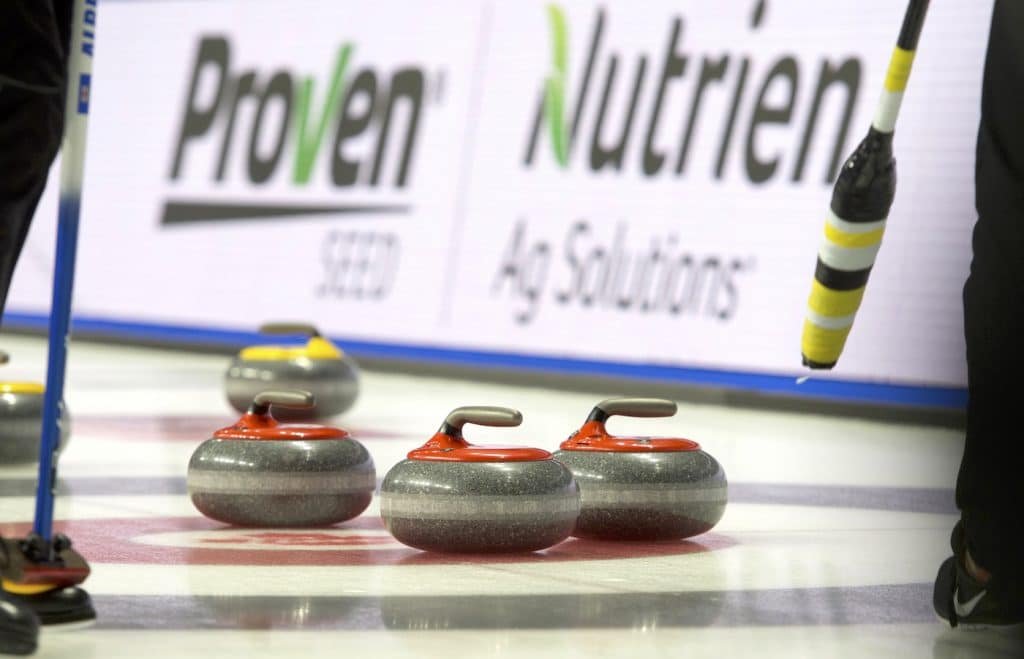 Nutrien Ag Solutions/Proven Seed extends partnership with Curling Canada
Nutrien Ag Solutions, featuring its leading seed brand Proven Seed, will continue to be an official national level partner of Curling Canada's Season of Champions, it was confirmed today.
The partnership includes exclusive rights and benefits in the Agricultural Seed, Nutrients and Crop Protection category during 2023-2024 Season of Champions events, including the 2023 PointsBet Invitational, which begins Wednesday in Oakville, Ont., the 2024 Scotties Tournament of Hearts, Feb. 16-25 in Calgary; the 2024 Montana's Brier, presented by AGI, March 1-10 in Regina; and the 2024 BKT Tires World Women's Championship March 16-24 in Sydney, N.S.
"This will be the third season that we have worked together with Nutrien Ag Solutions, and we couldn't be happier to continue this mutually productive relationship," said Danny Lamoureux, Interim Chief Executive Officer of Curling Canada. "Curling fans and volunteers are extremely loyal, so we're pleased that their loyalty was something that Nutrien Ag Solutions saw value in, and we look forward to another great season together."
Nutrien Ag Solutions, the retail division of Nutrien Ltd., stands as the world's largest crop inputs company, globally recognized for pioneering innovative and sustainable farming practices. Providing full-acre solutions in over 2,000 locations across seven countries, they are steadfast in their mission to help growers not only achieve remarkable yields but to do so using the most sustainable methods available. Their commitment to the environment is mirrored in their diverse product range, which includes their proprietary brands: Loveland Products, Inc.® and Proven® Seed.
For more than two decades, Nutrien Ag Solutions has been at the forefront of agricultural innovation in Western Canada, consistently developing and supplying prairie-proven seed. This dedication to homegrown research has solidified the Proven Seed brand as a benchmark for reliability and quality, tailored specifically for the unique conditions of Western Canada.
"Reaffirming our commitment with Curling Canada for the 2023-2024 Season of Champions reflects the shared values between Proven Seed, Nutrien Ag Solutions, and the iconic sport of curling," said Jesse Hamonic, Vice President and Country Lead of Nutrien Ag Solutions Canada. "Both Proven Seed and Nutrien Ag Solutions have deep roots in Canada, our dedication goes beyond business. It's about celebrating our shared heritage, championing the spirit of competition, and envisioning a future where we grow together. It's more than a partnership; it's a celebration of Canadian roots and camaraderie."
The partnership will feature extensive on-camera signage, television inventory on TSN broadcasts, onsite presence and activation, digital, social and print assets and integration across the SOC curling season which features over 270 hours of live televised broadcast coverage on TSN/RDS, Curling Canada's exclusive broadcast partner.