Alone atop Pool B!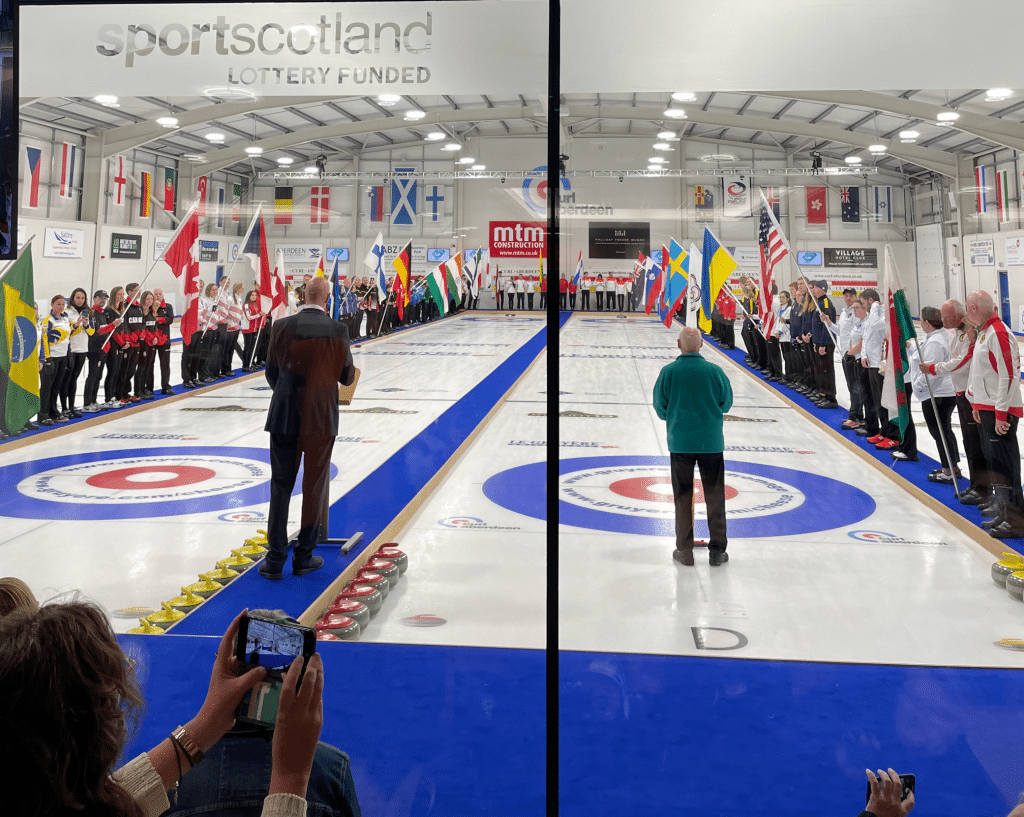 Canada maintains perfect record with a 7-2 win over Australia at 2023 World Mixed Curling Championship
Team Canada took hold of the interim lead of pool B at the 2023 World Mixed Curling Championship at Aberdeen, Scotland with an 7-2 win over Australia (Matt Panoussi; 0-2) Sunday morning.  
The win vaults the Canadian conglomerate of skip Felix Asselin, vice-skip Laurie St-Georges, second Émile Asselin, lead Emily Riley and coach Michel St-Georges, who hail from the Glenmore Curling Club in Montréal, to a 3-0 record and an exclusive lead atop pool B.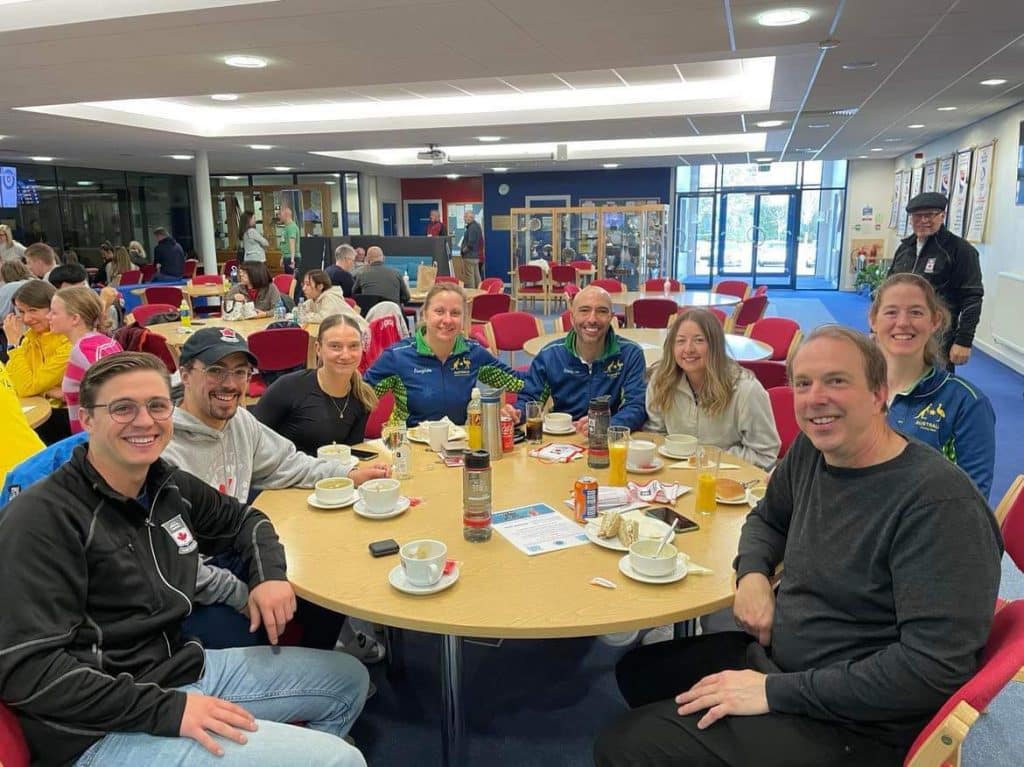 "It's definitely nice to have a 3-0 start," said lead Emily Riley of her team's start at the world championship. "I feel like we've done a great job of understanding the ice and the ice has been amazing so that gives us a lot of confidence going forward."
Canada has made a habit of quality starts thus far at the world mixed championship and Sunday was no exception. Building on its 83% hammer conversion rate through three games, it made good on its hammer chance in the first end against Australia and earn an early 2-0 lead.  
The two commonwealth nations would then trade singles up until the fourth end, where Canada would have Australia chasing a handful of Canadian stones in the house. Forcing the Aussies to draw the four-foot for a single point, Canada would mark a 3-2 lead at half time. 
"I think we played well in the first half, but Australia was making some key shots and keeping it close," said Riley of Canada's first half performance. "We had our chances and knew if we kept putting the pressure on, we would get some good opportunities and be able to capitalize on them."
It wouldn't be long before Canada would start to pull away on the scoreboard. Flexing its strong sweeping skills and, by proxy, its ability to control rock placement, Canada cruised to a routine score of two in the fifth with skip Felix Asselin only needing to hit paint to secure the multipoint score. He securely drew to the back of the button.  
"Sweeping is for sure one of our strengths," said Team Canada second Émile Asselin. "We all have a lot of pride in having an impact with our throwing and sweeping. We know that if we involve our sweepers we will make more shots. Our sweeping also gives us confidence in the hack."
Australia would blank the sixth end, but it would prove to be too little, too late. Canada would crowd the four-foot in the seventh end, cutting down the available scoring area on Australia's final draw attempt. Said draw would slip deep, surrendering a steal of two to the Maple Leaf. 
Australia would eventually be run out of rocks in the eighth end, marking a 7-2 final in favour of Canada.
Despite being undefeated, Canada is not resting on its laurels.
"We are feeling good with the energy level at the moment," said Émile Asselin. "Having experience at national events is a big advantage because playing a long week of curling can be unknown territory."
Canada resumes action at the 2023 World Mixed Curling Championship with a matchup against Lithuania (Paulius Rymeikis; 0-2) on Monday at 7:00 a.m. (all times Eastern).
Live streaming of select matches from the 2023 World Mixed Curling Championship will be available. For more information, click here.