Perfect through six!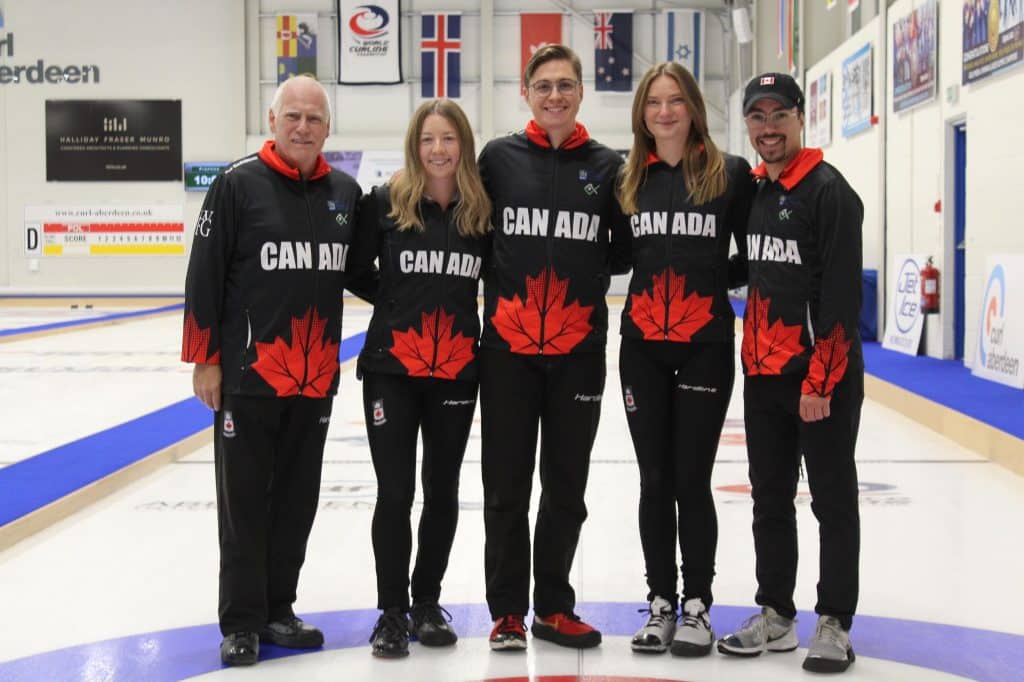 Team Canada secures playoff berth after downing both Poland and New Zealand at the 2023 World Mixed Curling Championship
Team Canada carried a full head of steam through a two-win Tuesday as round robin play continued at the 2023 World Mixed Curling Championship at Curl Aberdeen, Scotland.
And as the Canadian mixed vessel embarked on a pivotal two-game day, it made waves in pool B, surging past Team Poland (2-3; Andrzej Augustyniak) by a 6-3 score, then leaving Team New Zealand (Dave Watt; 3-3) in its wake with a 6-3 victory.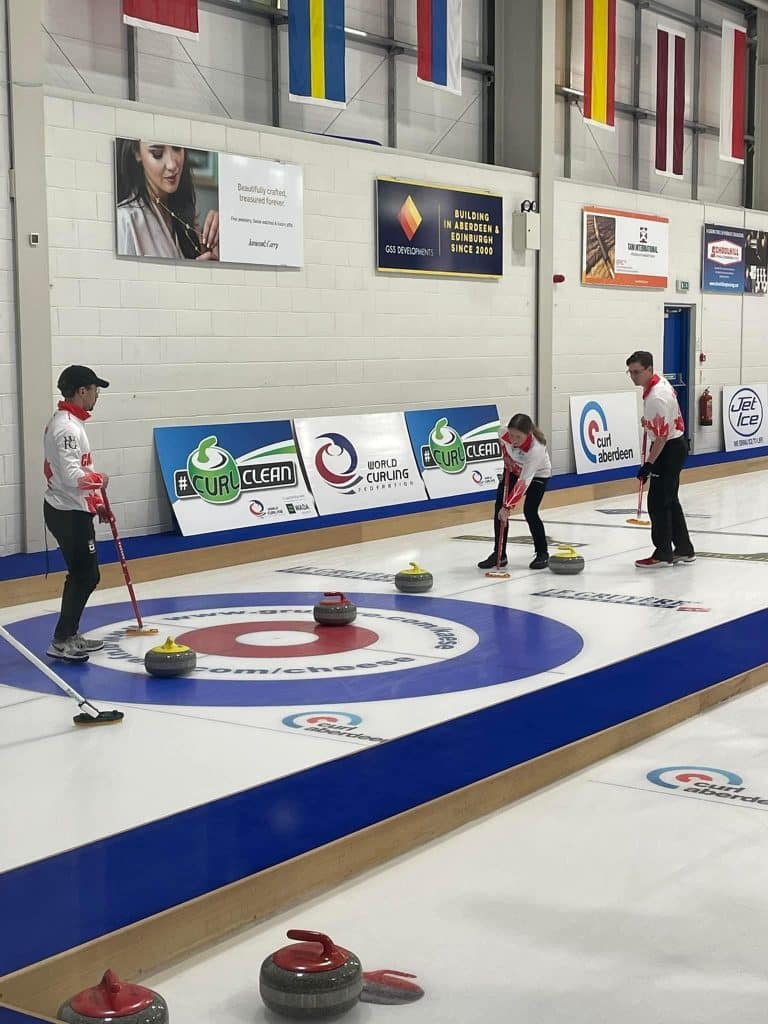 The wins proved to be a timely set, as the Canadian team, composed of skip Felix Asselin, vice-skip Laurie St-Georges, second Émile Asselin, lead Emily Riley and coach Michel St-Georges of the Glenmore Curling Club in Montréal, carry an unblemished 6-0 record and have earned, at minimum, a playoff berth.
Canadian vice-skip Laurie St-Georges says that her team is in high spirits after punching their ticket to the playoffs.
"Everyone is feeling very good," said St-Georges. "We keep the momentum on our side during games and we are hungry to play more."
The perfect record also begins to narrow the playoff scope for Canada. While it's assured that it will be part of the playoffs in some capacity, there's still plenty left to play for.
Each of the four group winners at the 2023 World Mixed Curling Championship receives a bye to a quarterfinal, with the second and third ranked teams of each group playing off in qualification games based on a merged group ranking system.
St-Georges and company have their sights squarely set on pool B's top spot and the quarterfinal bye, looking to avoid a qualification game altogether.
"We are definitely going game-by-game but we feel like we can win our pool," said St-Georges. "The goal was to qualify, and we feel more and more comfortable with the ice and we're making more and more team shots as we go. It feels great."
Canada is markedly close to locking up pool B's top spot. A win tomorrow over Team Slovenia (Stefan Sever; 3-2) at 11 a.m., (all times Eastern) would secure a quarterfinal berth.
St-Georges says Team Canada's approach will remain the same despite what's on the line tomorrow morning.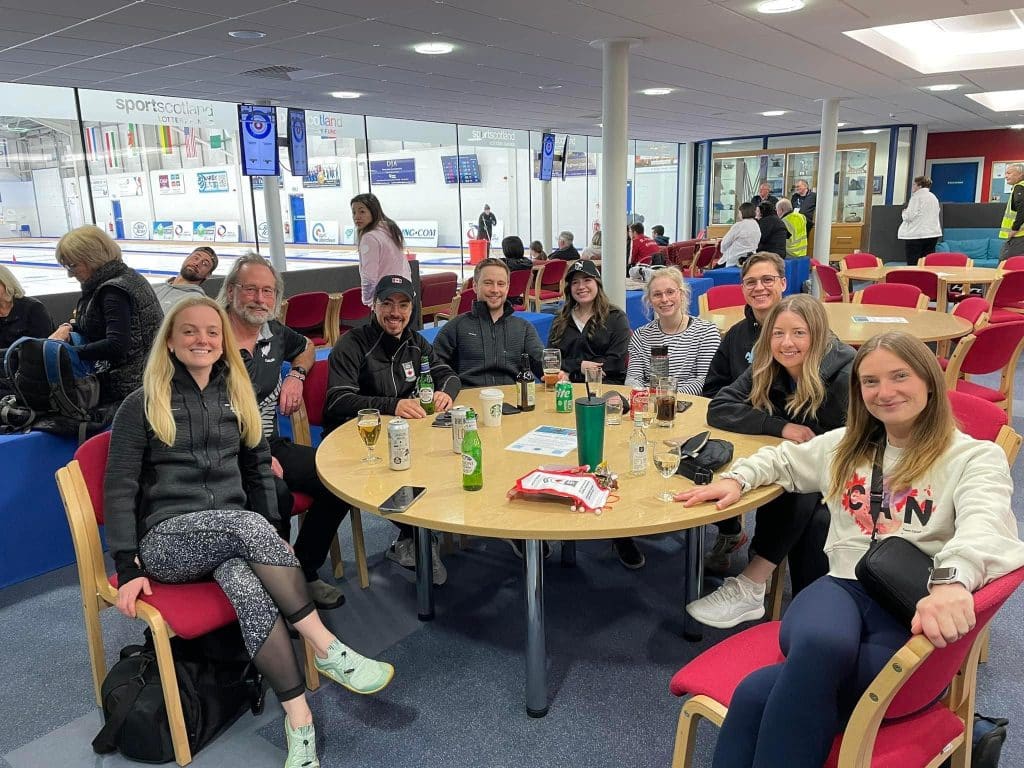 "We approach every game the same way," said St-Georges. "It's awesome to play against different countries but we are focusing on our team. The plan still the same: have fun, make shots and support each other."
Canada's final round robin match is scheduled for Thursday at 3 a.m., against Team Hungary (Gabor Ezsol; 2-3)
The quarterfinals will take place on Friday at 1 p.m.

The winners of the quarterfinals will play in the semifinals on Saturday at 4:30 a.m. The medal games will take place on Saturday at 9:30 a.m.
The World Curling Federation has live streaming of select matches from the 2023 World Mixed Curling Championship available. For more information, click here.