Picture perfect!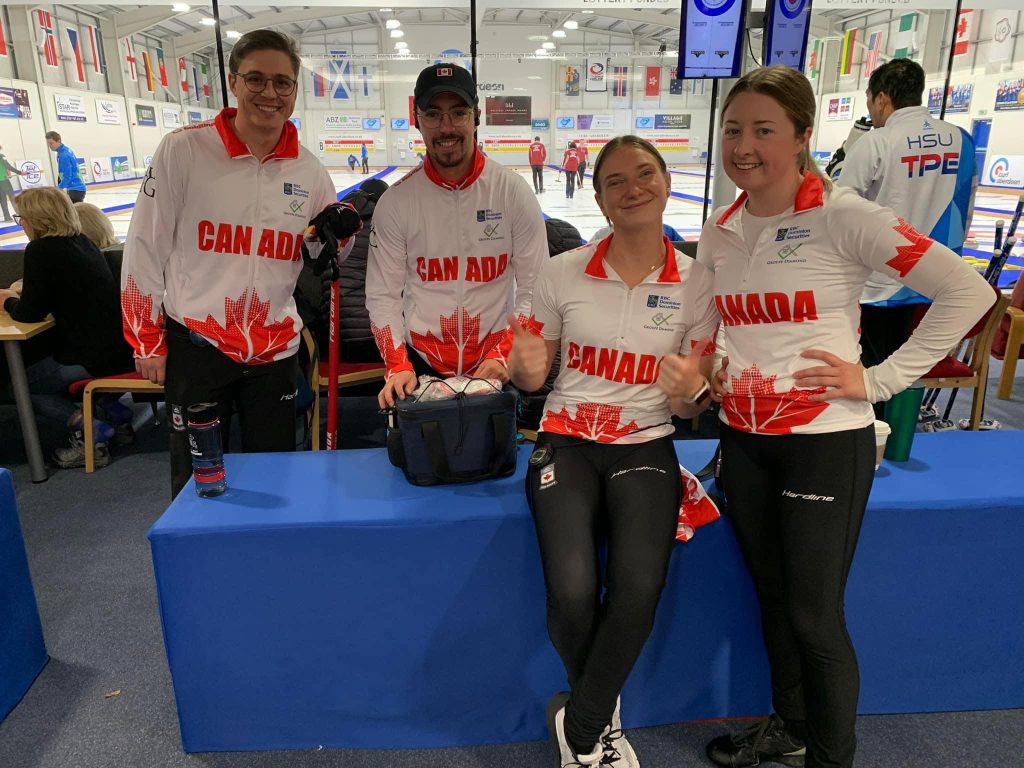 Canada defeats Hungary 12-6 to complete round robin undefeated at 2023 World Mixed Curling Championship
Team Canada's unblemished record was sealed with a bow on Thursday morning, seeing Canada down Team Hungary (Gabor Ezsol; 4-4) by a 12-6 score in its final round robin match at the 2023 World Mixed Curling Championship, at Curl Aberdeen, Scotland. 
And though Canada had already clinched a quarterfinal berth by securing pool B's top-spot on Wednesday with a 7-5 win over Slovenia (Stefan Sever; 4-3), completing the round robin undefeated is a special accomplishment for skip Félex Asselin, vice-skip Laurie St-Georges, second Émile Asselin, lead Emily Riley and coach Michel St-Georges of the Glenmore Curling Club in Montréal.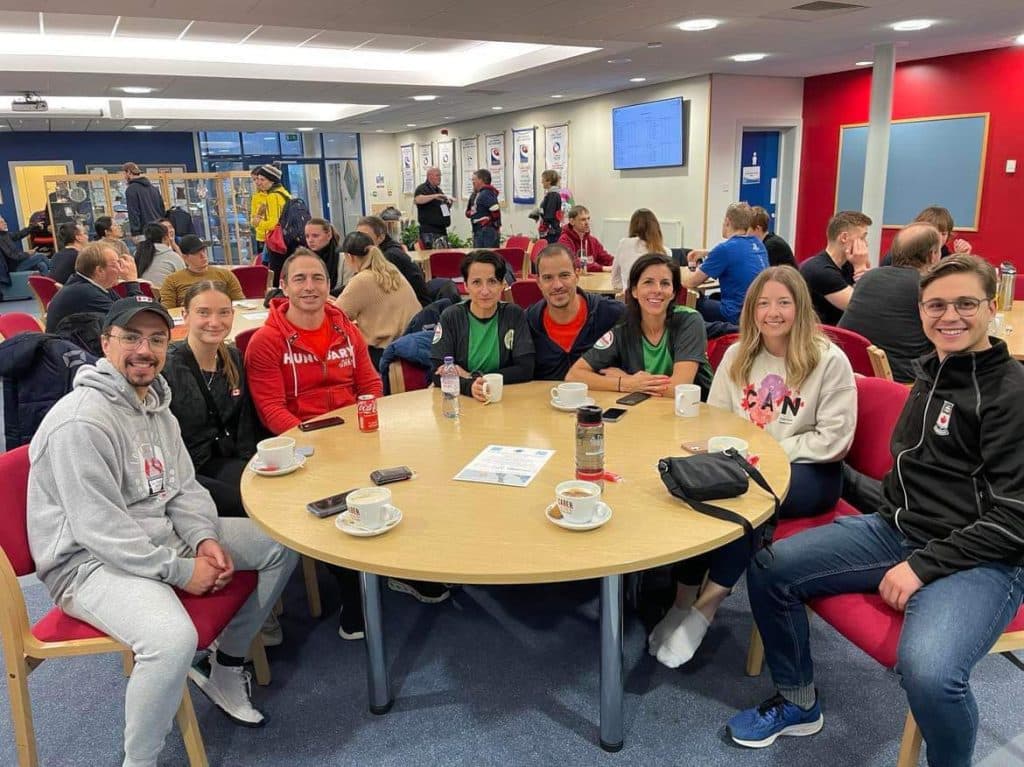 "Being undefeated feels great," said skip Félix Asselin. "Finishing first in our pool was our goal and once we did clinch that, we definitely had our sights on having a perfect record going into the playoffs."
The match versus Hungary, while not always elegant, was a crowd-pleaser and could have been mistaken for a heavyweight bout full of haymakers on the scoreboard.
Canada was tested early after each team traded scores of three in the opening ends. Hungary then stole a single point in the third before Canada's volleys found purchase in the fourth, scoring four and vaulting the Maple Leaf to a 7-4 lead at the break.
Hungary would be dazed, but not KO'd. The Hungarians would juke back after being forced in the fifth, stealing a single in the sixth and tightening the score to 7-6.
Sensing some urgency, Canada would wind up and land a walloping blow in the seventh end, scoring five. It proved to be the finisher as Hungary would concede before the eighth end, marking a 12-6 victory for Canada. 
"We managed to put pressure on our opponents and big ends occurred," Asselin said. "It's our goal to put rocks in play against whomever we play and that won't be any different going into the playoffs." 
By the numbers, Canada had a very impressive round robin. It outscored its opponents 65-28, allowed only two stolen ends for two points total, and boasted a 76% hammer conversion efficiency rate.
While it's currently unknown who Canada's opposition will be in the quarterfinal, it gets an extra draw of rest on Friday while two lower-ranked teams will have to do battle in a qualifier match. The winner of that qualifier earns the right to face Canada.  
Asselin knows that the team's task remains the same regardless of who Canada will face in the quarterfinal and is preparing in a way he knows will bring the team success.
"Actually, I probably won't be watching," Asselin said of the upcoming qualifier match to determine Canada's opposition. "I think we all would rather take our minds off for a little bit and rest. Getting focused and ready is our main priority."
The quarterfinals will take place on Friday at 1 p.m. (all times Eastern)

The winners of the quarterfinals will play in the semifinals on Saturday at 4:30 a.m. The medal games will take place on Saturday at 9:30 a.m.
The World Curling Federation has live streaming of select matches from the 2023 World Mixed Curling Championship available. For more information, click here.