Race to the finish!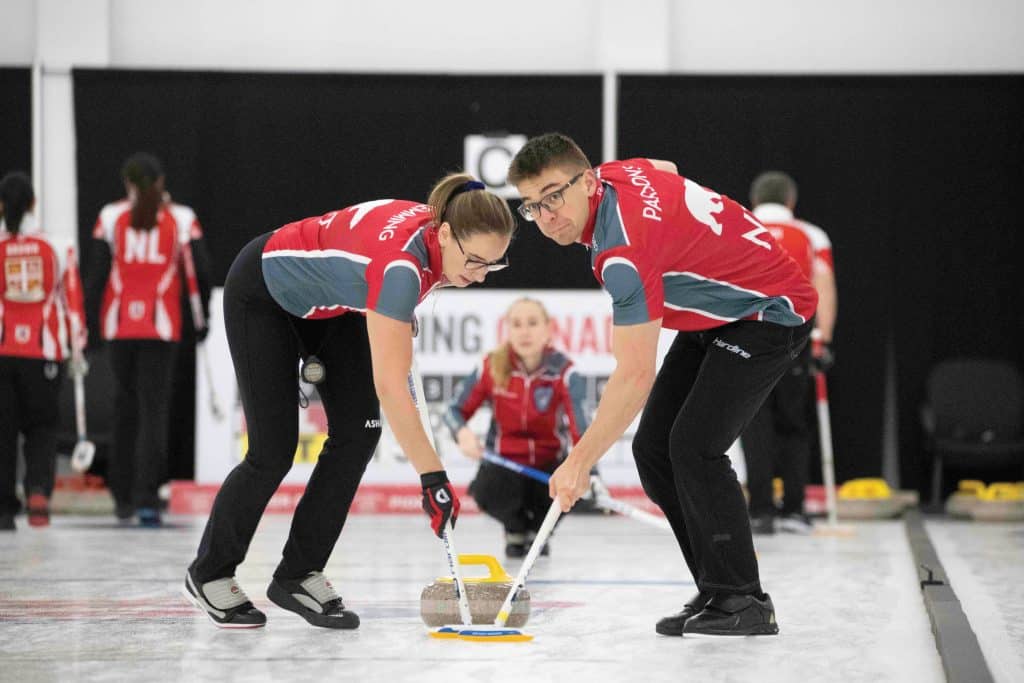 Manitoba, Saskatchewan and Nova Scotia all assured playoff spots while Ontario and the Northwest Territories set to battle for final berth at 2023 Canadian Mixed Curling Championship
With the finish line in sight at the 2023 Canadian Mixed Curling Championship at the Swift Current Curling Club in Saskatchewan, all eyes turn to the standings to see who will make the looming playoff cut, and who will be left behind.
And along with some scoreboard watching comes a sense of rising tension as Championship Pool play will conclude Friday evening, with one final draw set for 7:30 p.m., (all times Central.) The top four teams of the eight Championship Pool qualifiers will earn a playoff berth.
Assured of a playoff berth, at minimum, are both Team Manitoba's Kyle Kurz (9-0; Winnipeg) and Team Saskatchewan's Shaun Meachem (8-1; Swift Current), who are set to face-off Friday evening in a winner-take-all showdown for the Championship Pool's top spot.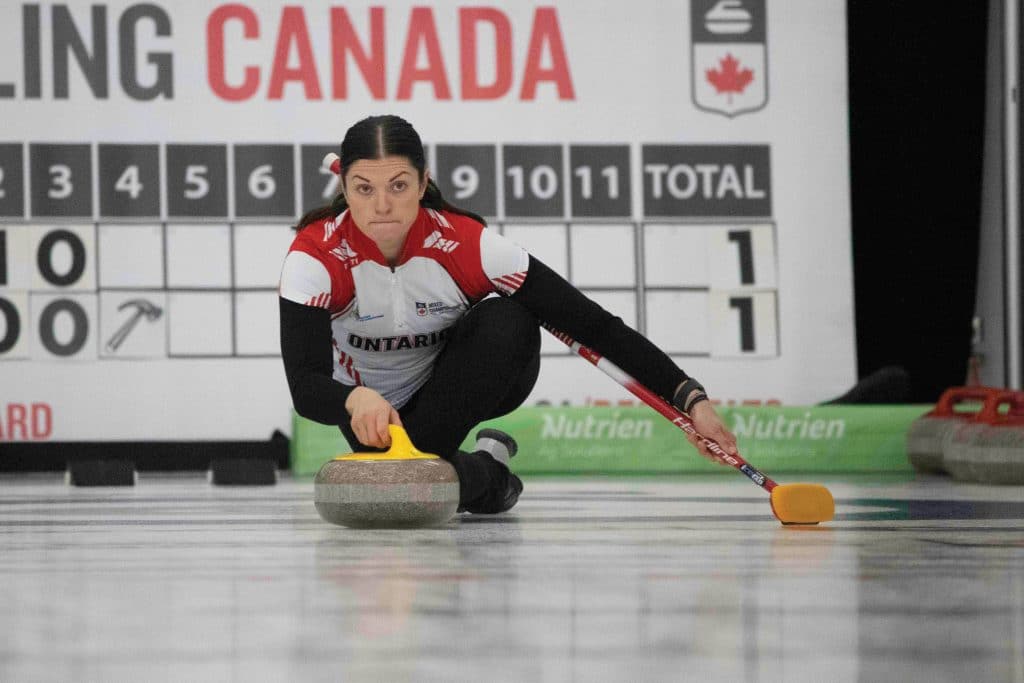 Holding the interim third-place position in the Championship Pool standings, and guaranteed to be part of the playoff picture, is Team Nova Scotia's Paul Flemming (7-2; Halifax). It could finish as high as second place with a Friday evening win over Alberta paired with a Saskatchewan loss to Manitoba. Should that scenario come to fruition, Saskatchewan would finish third overall in the Championship Pool thanks to an 8-6 loss to the bluenosers way back in draw 1.
That leaves only one playoff spot remaining with both Ontario's Scott McDonald (6-3; St. Thomas) and the Northwest Territories' Jamie Koe (6-3; Yellowknife) vying for the final berth. And as fate would have it, the two teams are set face-off Friday evening in a classic win-and-you're-in scenario, while the loser will be left watching the playoffs from the sidelines.  
While a Northwest Territories win over Ontario would see the Yellowknife rink slide cleanly into fourth place, a Friday evening Ontario win paired with a Nova Scotia loss would see Ontario promoted to third place by way of defeating Nova Scotia 6-4 in draw 5. Nova Scotia would then finish fourth and hold the final playoff spot.
Alberta's Evan Van Amsterdam (5-4; Edmonton) fought valiantly and needed a win over Prince Edward Island's Tyler Smith (3-6; Crapaud) on Friday afternoon to keep its playoff chances alive, but fell short, as the islanders took a 9-6 win. Neither team, nor final Championship Pool participant Charles Sullivan of New Brunswick (3-5; Saint John), will be in contention for the playoffs.
Playoff action kicks off with two semifinals on Saturday, Nov. 11, at 10 a.m., pitting 1 vs. 4 and 2 vs. 3 in the standings. The two semifinal winners then advance to the gold-medal final on Saturday at 2:30 p.m. while the two losing teams meet in the bronze-medal game simultaneously.
Live-streaming coverage of the 2023 Canadian Mixed Curling Championship will be available on Curling Canada's streaming platform, Curling Canada +. All sheets will be available to stream, with select draws to feature commentary.
For the event, team and draw information, visit the event website.
Draws and live scores are available on Curling Canada's scores page.