All eyes on Winnipeg!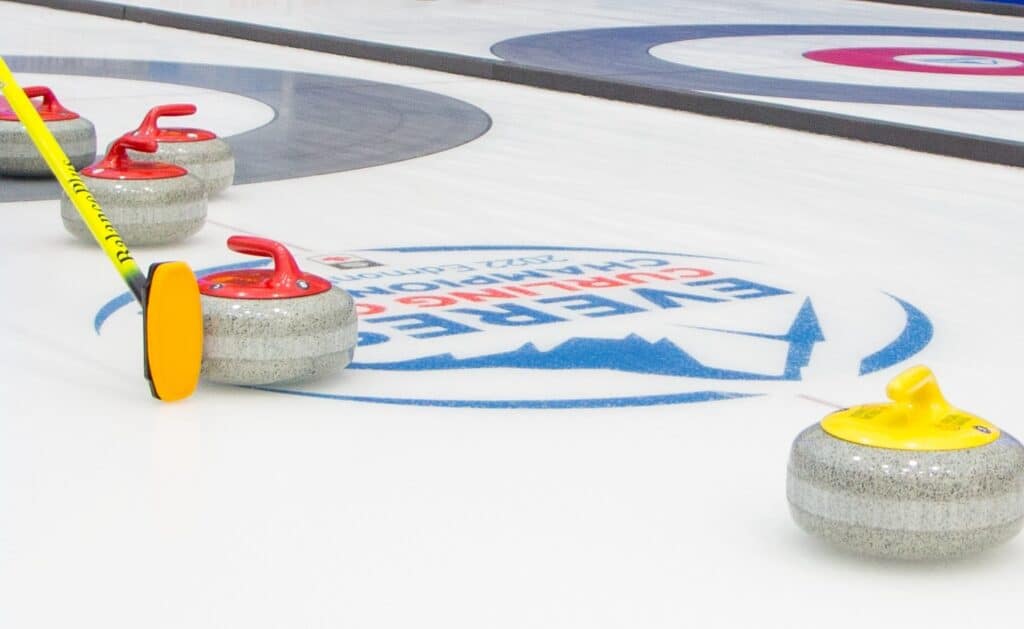 Everest Canadian Curling Club Championships start Sunday in Winnipeg
The 2023 Everest Canadian Curling Club Championships get underway Sunday with a pair of Alberta skips chasing history.
Both Nanette Dupont on the women's side and Dan Sherrard on the men's side will be looking to become the first three-time winners of an event that focuses on club-based teams.
Dupont, from the Lethbridge Curling Club, won in 2010 at Charlottetown with a different team, and prevailed again in 2019 with the same lineup she'll be bringing to Winnipeg — vice-skip Samantha Davies, second Kendra Nakagama and lead Avice DeKelver.
Sherrard, meanwhile, won back-to-back titles in 2012 at Toronto and 2013 at Thunder Bay, Ont., and his vice-skip Brandon Klassen also was a part of those teams. Lead Kyle Reynolds, a two-time Canadian and world junior champion (2006 and 2007 with skip Charley Thomas) also was a member of the 2012 gold-medal squad. Sherrard's team from the Beaumont Curling Club is rounded out by second Shawn Donnelly.
The Alberta teams, along with the women's and men's champions of 13 other Member Associations, will be competing in Winnipeg aiming for a national championship. The winning teams also will be invited to compete at the 2024 PointsBet Invitational (date and location to be announced by Curling Canada).
Other notable players with national and international experience include Newfoundland-Labrador men's skip Bas Buckle. The 75-year-old Buckle, skipping a team from the Corner Brook Curling Club this year, won both the Canadian and world senior men's championships in 2004.
As well, Ontario skip Noel Herron (Royal Kingston Curling Club) won the 1990 Canadian junior men's championship, and a year later at the World Junior Championships, he brought home a silver medal.
At last year's Everest Canadian Curling Club Championships at West Edmonton Mall, teams from New Brunswick (Team Shaelyn Park from Curl Moncton) and Ontario (Team Greg Balsdon of the Richmond Hill Curling Club) won gold and earned invitations to the 2023 PointsBet Invitational in September in Oakville, Ont.
The annual For the Love of Curling fundraising challenge to benefit youth curling across Canada will once again be a part of the 2023 Everest Canadian Curling Club Championships. Teams will be involved in fundraising, and the teams that raise the most money for junior curling will earn up to a $2,100 grant for their home clubs.
The Canadian Curling Club Championships began in 2009 in Toronto. Since then, Ontario teams have won the men's title four times, while Alberta has three, B.C. and Saskatchewan have each claimed two titles and Newfoundland & Labrador and Nova Scotia each have one.
On the women's side, Manitoba leads the way with four championships, followed by Ontario and Alberta with three apiece, and Prince Edward Island, New Brunswick and Northern Ontario with single championships.
Fourteen men's teams and 14 women's teams are slated to compete. The fields are divided into two pools of seven teams. After the round robin, the top three teams in each pool will make a modified double-knockout playoffs, which begin Thursday, Nov. 23, and conclude with the gold- and bronze-medal games on Saturday, Nov. 25.
Live-streaming coverage of selected games at the 2023 Everest Canadian Curling Club Championships will be available on Curling Canada's streaming platform, Curling Canada + as well as on TSN+.
Scores and standings from the event will be available at by CLICKING HERE.
For draw times, team lineups and other event info, CLICK HERE.