YOUTH PROGRAM
FUNDING


OPPORTUNITIES
GETTING MORE KIDS AND YOUTH OUT ON THE ICE!
Curling Canada is looking to support the startup of new on-ice youth curling programs, under three thematic areas of targeted youth engagement and development.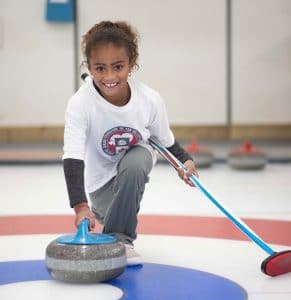 Download your application to get started!
DEADLINE FOR FUNDING OPPORTUNITY SUBMISSIONS IS SEPTEMBER 30, 2021.
The goal of these funding initiatives is to get a more diverse make-up of kids and youth on the ice to try curling with their friends and classmates in a fun and welcoming environment.
We're looking for great new two-year program ideas that will not only meet the specified criteria per program application but will also demonstrate built-in sustainability, inclusivity and new participant recruitment.
Don't miss the September 30 deadline. If you have a program concept that will get more youth out on the pebbled ice then apply today!