Taking aim for Moose Jaw!
Moose Jaw, Sask., to play host to 2021 Canadian Wheelchair Curling Championship
Canada's elite wheelchair curling teams will be heading to Saskatchewan for the 2021 Canadian Wheelchair Curling Championship, it was announced today by Curling Canada.
The 2021 Wheelchair Nationals will be played March 21-27 at the Moose Jaw Ford Curling Centre in Moose Jaw, Sask.
"Saskatchewan has proven to be a strong supporter of wheelchair curling in our country, and it'll be thrilling to see this event played in the hometown of one of our most accomplished national team athletes, Marie Wright," said John Shea, Chair of Curling Canada's Board of Governors. "Moose Jaw has a dedicated group of fans and volunteers and I know they'll throw their support behind the 2021 Canadian Wheelchair Curling Championship."
It will be the second time Saskatchewan has played host to the Canadian Wheelchair Curling Championship; in 2016 at Regina, it was Saskatchewan's Darwin Bender thrilling the home-province fans with a gold-medal victory, with Wright — a member of Canada's national wheelchair team who captured a bronze medal with Team Canada at the 2018 Winter Paralympics in PyeongChang — playing second.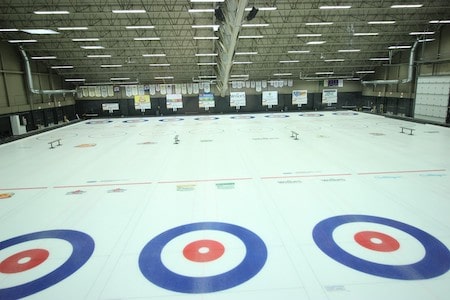 Two years later, Wright handled the skipping duties, leading Saskatchewan to a gold medal at the 2018 Wheelchair Nationals in Leduc, Alta.
Fellow Moose Javian Moose Gibson, who played lead for the 2016 gold-medal team and was the alternate two years later for Saskatchewan, will be the chair of the 2021 Moose Jaw host committee.
'We're very excited to welcome the Canadian Wheelchair Curling Championship back to Saskatchewan, and especially pleased that Moose Jaw will have the opportunity to host this event," said Ashley Howard, Executive-Director of CURLSASK. "Marie and Moose have represented that city proudly on the national scene, and I know they'll be thrilled to have the opportunity to host this championship in 2021. At the same time, this will be a valuable opportunity for the wheelchair sports community to see the benefits, both social and physical, of being involved in wheelchair curling, especially when you have the opportunity to wear Saskatchewan green in Moose Jaw!"
The 2020 Canadian Wheelchair Curling Championship is scheduled for April 25-30 in Boucherville, Que.
Moose Jaw is no stranger to championship curling; later this season, it will host the 2020 Scotties Tournament of Hearts, and also hosted the Scotties in 2015.
Other past major events in Moose Jaw included the 2012 Canada Cup, the 1983 World Women's Championship, the 1979 World Junior Men's Championship and the 1994 Canadian Senior Men's and Women's Championships.
"I've had the privilege of playing in this event a number of times, but I'm truly proud to finally bring this event to Moose Jaw," said Gibson. "Our committee has a lot of work ahead of us, but we're ready to do that work to make this event special for the competitors and fans alike."