Team Jacobs opens defence!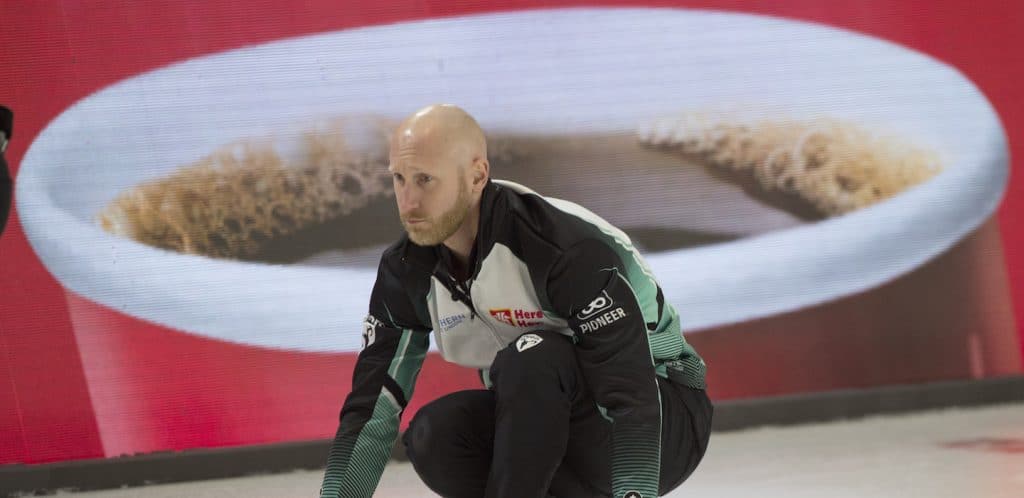 TEAM JACOBS STARTS DEFENCE OF HOME HARDWARE CANADA CUP TITLE WITH A WIN
LEDUC, Alta. – Now that there's something bigger at stake, defending champion Brad Jacobs would like to make the most of his appearance at the 2019 Home Hardware Canada Cup, presented by Pioneer.
Jacobs of Sault Ste. Marie, Ont. slid into his title defence with a 6-3 win over Glenn Howard of Penetanguishene, Ont., in the first game for both teams.
In other Draw 2 action, Team Chelsea Carey (1-0; Calgary) edged Rachel Homan (1-1; Ottawa) 6-4, Brad Gushue (1-1; St. John's, N.L) beat Matt Dunstone (1-0; Regina) 9-7 Kerri Einarson (1-0; Gimli, Man.) doubled up Jennifer Jones (0-2; Winnipeg) 10-5 and Tracy Fleury (1-0; Sudbury, Ont.) walloped Robyn Silvernagle (0-2; North Battleford, Sask.).
Jacobs scored his winning margin with a three-ender in the fourth.
"It was a really great start," said Jacobs. "Glenn played really well but we were just a bit better today. We took advantage of our opportunities. Felt really comfortable with the ice and the guys played well in front of me. It made my job pretty easy.
"It's nice to get that first win under our belts and keep going on."
There's a bit more of a target on any defending champions' back and this event, with all that's at stake is no exception. Last year's win was Team Jacobs's first and the first Home Hardware Canada Cup with Marc Kennedy throwing third rocks.
"We've had a really good start to our season so far and we're playing really well," said Jacobs. "We're just trying to keep that going. Yeah, we're the defending champions in this event and that's pretty neat, but that was a year ago.
"To be honest, that doesn't mean a whole heck of a lot to myself. We're just going to go out there, try to play hard and see what happens."
With the Tim Hortons Roar of the Rings on every team's radar, Jacobs is no exception.
"Everybody's well aware there's more at stake," said Jacobs. "That's fine. That's cool. We play in a lot of these big events. We try to approach every single event the exact same way. This event has a bit of a different feel to it. It's our first Season of Champions event and on TSN and stuff. We love playing in these events.
"They seem to bring out the best of us for some reason. We're just happy to be here and grateful to be playing. Every team is fantastic here. There's no easy game here. You have to give everybody a lot of respect. In order to win an event like this, you need some luck and some breaks."
Defending Scotties champion Carey seems to have Homan's number in recent events.
"You know you have to be the best against them, so maybe you have to come out with a bit of an edge," said Carey. "Here, that's every team. We'll take it. That's always a game you mark on the calendar. You know it's going to be a tough one, so first draw, we don't mind that. It gets you into it right away. The win's a bonus."
The 2019 Home Hardware Canada Cup continues with a draw today at 7 p.m. (all times MST).
TSN/TSN2 and RDS2 will provide complete coverage of the Hardware Canada Cup. CLICK HERE for the complete schedule
The Home Hardware Canada Cup format calls for the men's and women's teams to play a three-day round robin, with the first-place teams advancing to their respective finals on Sunday, while the second- and third-place teams meet in semifinals on Saturday, after any required tiebreakers, to determine the other finalists.
For ticket information, as well as team lineups and the full event draw for the 2019 Home Hardware Canada Cup, go to www.curling.ca/2019canadacup/
The French version of this story will be posted as soon as possible at www.curling.ca/2019canadacup/?lang=fr