AGI steps up again!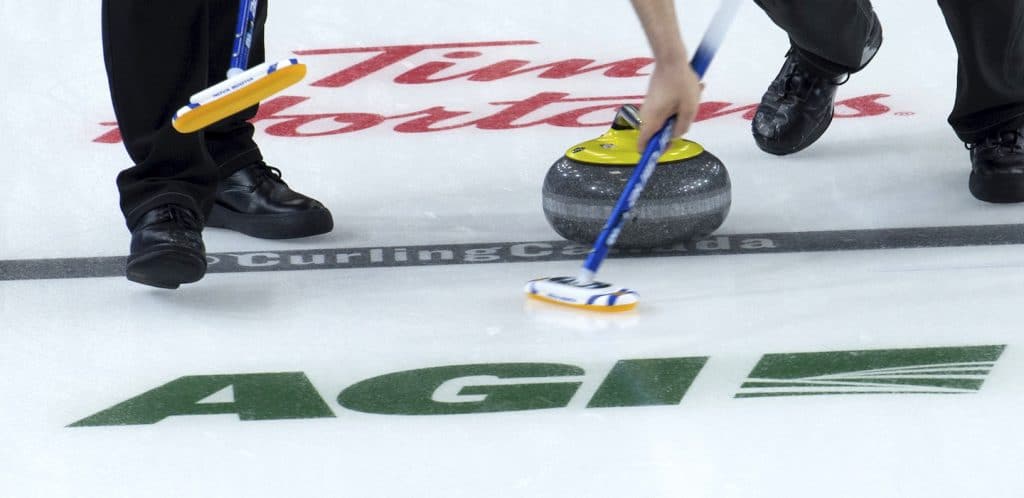 AGI named presenting sponsor of 2021 Tim Hortons Roar of the Rings
One of this country's most important curling events will be partnering with one of the world's leading agricultural and food infrastructure companies, it was announced today by Curling Canada.
Winnipeg-based AGI has been named the presenting sponsor fo the 2021 Tim Hortons Roar of the Rings, which will take place Nov. 27-Dec. 5 at the SaskTel Centre in Saskatoon.
The 2021 Tim Hortons Roar of the Rings, presented by AGI, will feature nine men's and nine women's teams, and will decide Canada's four-player curling entries into the 2022 Winter Olympics in Beijing.
"We are incredibly proud to support this major event in Saskatoon where AGI has deep relationships with producers," said David Postill, Senior Vice President Marketing, AGI. "We take pride in being associated with Curling Canada and these elite athletes vying to represent Canada at the Olympics. Helping these communities succeed is an important part of who we are at AGI."
AGI is a global leader in the planning, engineering and manufacturing of equipment solutions and systems across five platforms: Grain, Fertilizer, Food, Feed and Seed. AGI partners with customers on six continents to leverage the AGI advantage and engineer unique market specific systems. These systems are delivered for farm and commercial applications and include: Storage, Handling, Structural, Processing, and Controls all based on, and brought together, with Engineering and Project Management.
"We've had a longstanding partnership with AGI, as they also are the presenting sponsor of the Tim Hortons Brier, and we're excited to see them extend their support to the Tim Hortons Roar of the Rings," said Katherine Henderson, Chief Executive Officer of Curling Canada. "The Tim Hortons Roar of the Rings is the most intense event in Canadian curling, and the next two years of buildup before the teams hit the ice in Saskatoon will be extremely exciting, both for us and for AGI."