Holiday lull on the tours!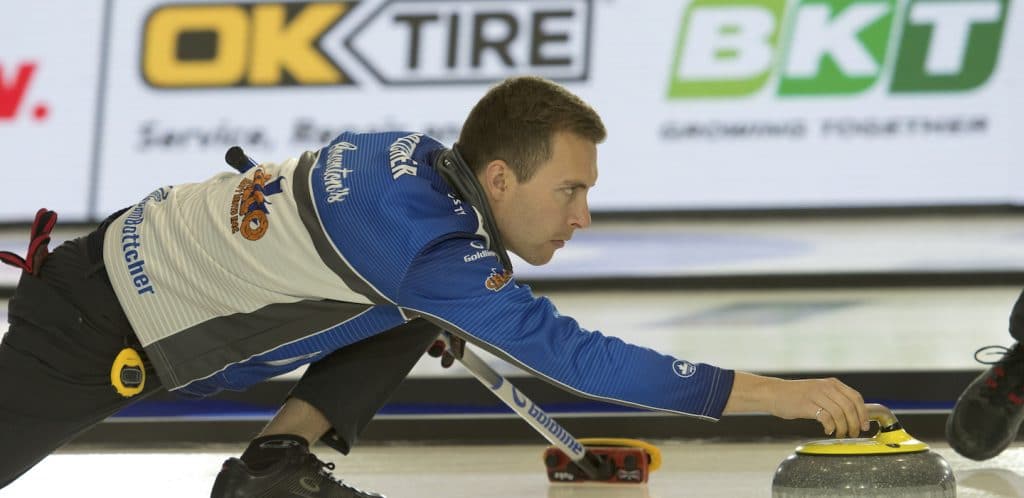 Semifinal showing for Team Bottcher at Karuizawa International
Twas the night before Christmas, and all through the houses… not a creature was stirring.
The end.
In other words, it was a relatively quiet week on the World Curling Tour, as you might expect considering the time of year.
Many provinces and territories held regional playdowns, the first step towards qualifying for the Tim Hortons Brier or Scotties Tournament of Hearts.
Those who weren't playing down may have participated in a Mixed Doubles event, of which there were a few on the weekend.
The only WCT event on the schedule took place in Kariuzawa, Japan, and featured three Canadian teams. Edmonton's Brendan Bottcher and Winnipeg's Braden Calvert participated in the Kariuzawa International men's event, while Calgary's Chelsea Carey made the trip for the women.
The men's event was won by Yuta Matsumura of Japan. He earned the equivalent of roughly $15,600 CDN for his defeat of Niklas Edin (Sweden). Edin earned $9,600.
Bottcher was the top performing Canadian; he reached the semifinals before losing to Matsumura. He earned about $4,900 CDN. He also earned 19.220 points on the WCT Order of Merit, which slides him up in the world rankings to No. 3.
Normally a major World Curling Tour event would offer more points for the finalist; however, the field in Japan wasn't particularly large with only 15 teams, and only four from outside Japan. Bottcher, Calvert and Edin were accompanied by Olympic champion John Shuster of the U.S. The highest-ranked Japanese team was Matsumura's, No. 18 in the world before the event started.
Calvert fell to Shuster in the quarterfinal earning $3,000 and 14.415 points.
On the women's side, Russia's Anna Sidorova took home the top prize, earning $15,600 for her defeat of Japan's Satsuki Fujisawa.
Unfortunately, Team Carey failed to reach the playoff round.
Elsewhere:
There were many familiar faces playing in the STP Mixed Doubles in St. Paul, Alta. Rachel Homan, Val Sweeting, and Tyrel Griffith were all in the 16-team field, but it was the Nedohins who made their mark on the weekend.
Two time Scotties champ Heather Nedohin took home the top prize with her partner Roland Robinson. In the final she played her husband, multiple Tim Hortons Brier and world champion David Nedohin, who playing alongside their 14-year-old daughter Alyssa.
From Curling Canada to curling fans around the world, our wishes to you for a joyous Christmas season and a happy, healthy 2020! See you at the rink!