Canada's flag-bearer!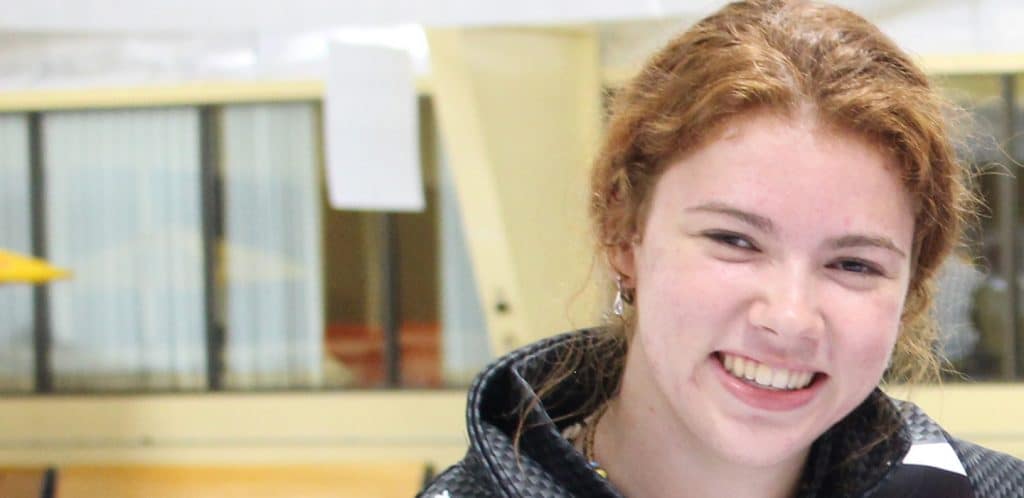 Curler Lauren Rajala to lead Canada at Youth Olympics Opening Ceremony
Canadian curling fans will have extra reason to cheer for our country's athletes when the 2020 Winter Youth Olympic Games get underway Friday in Lausanne, Switzerland.
Lauren Rajala, the lead for Canada's curling team, will be carrying the flag and leading the Canadian athletes into the Vaudoise Aréna for the Opening Ceremony, which is set for 2 p.m. ET, and will be streamed live on CBC Sports as well as on the Olympic Channel website.
Team Canada's Youth Olympic Games flag bearer was selected by a Canadian Olympic Committee Selection Committee that includes Team Canada's Lausanne 2020 Chef de Mission, Annamay Oldershaw.
Rajala, 17, a resident of Garson, Ont., was a member of two gold-medal teams during the 2018-19 season, helping Ontario win the girls title at the Canada Winter Games in Red Deer, Alta., and then playing on Northern Ontario's gold-medal team at the Canadian Under-18 Championships in Sherwood Park, Alta.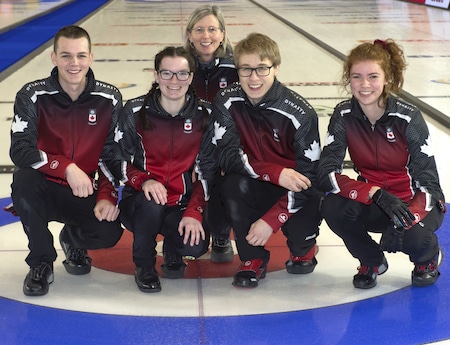 "I'm still feeling butterflies from getting the phone call about being the flag bearer for Team Canada in Lausanne; it's just such an immense honour to be given this opportunity, and I couldn't be more grateful," said Rajala. "So many people have helped me in my journey, and I wouldn't be in this position without them. Seeing the Maple Leaf worn by our athletes on television is always a thrill, but to be able to do it myself at the Youth Winter Olympic Games goes beyond my wildest dreams. I'm excited to compete, I'm excited to meet my fellow members of Team Canada, and I'm excited to make memories that will last the rest of my life."
At school, Rajala is an honour roll student and a three-time Lancer Scholar, a title given to those who maintain an 80 per cent or higher average over three years. In addition, she is a three-time curling MVP at school, the Grade 11 Female Athlete of the Year and a member of Student Council and the Eco School Club.
"Lauren embodies what we as Canadians want to represent when we are on the world stage," said Oldershaw. "She is a wonderful team member, has had some great success in her curling career so far, she is a dedicated student, and volunteers both at her high school and home club. I am so pleased that she is going to lead our incredible team into the Games."
It's the second time a curler has been Canada's Flag Bearer for the Youth Winter Olympics Opening Ceremony; Corryn Brown had the privilege at the first Youth Winter Olympics, in 2012 at Innsbruck, Austria.
The 2020 Youth Winter Olympics are scheduled for Jan. 9-22; Canada's 78-member team features athletes ranging from 15 to 17 years old.
Rajala will throw lead rocks for the Canadian curling team, which features skip Nathan Young of Torbay, N.L., vice-skip Emily Deschenes of Greely, Ont., and second Jaedon Neuert of Winnipeg. The team will be coached by Helen Radford of Halifax.
The Canadian curling team was selected through a national application process, and announced last spring.
Twenty-four countries are competing in curling at the Youth Winter Olympics, with all teams feature two boys and two girls.
The countries are split into four pools of six, with Canada grouped with Spain, Estonia, South Korea, Poland and Russia.
The top two finishers in each pool will qualify for the single-knockout playoffs, which begin Jan. 15, and conclude with the gold- and bronze-medal games on Jan. 16 at 6 a.m. ET.
Canada opens its round-robin schedule at the Palladium de Champéry in Champéry, Switzerland, on Friday at 4 a.m. against Russia.
Following the four-player competition, all players will be grouped with partners from different countries for a mixed doubles competition that will start on Jan. 18 and end with medal games on Jan. 22.
Canada's four-player team skipped by Thomas Scoffin won a bronze medal at the 2012 Youth Winter Olympics in Innsbruck, while four years later, Mary Fay skipped Canada to gold at the 2016 Youth Winter Olympics in Lillehammer, Norway. Canadians have yet to finish on the podium in mixed doubles competition at the Youth Winter Olympics.
Both CBC Sports and the Olympic Channel will provide extensive streaming coverage of the Youth Winter Olympic Games. You can go to the event website for more information on the curling competition.