Junior doubles champions!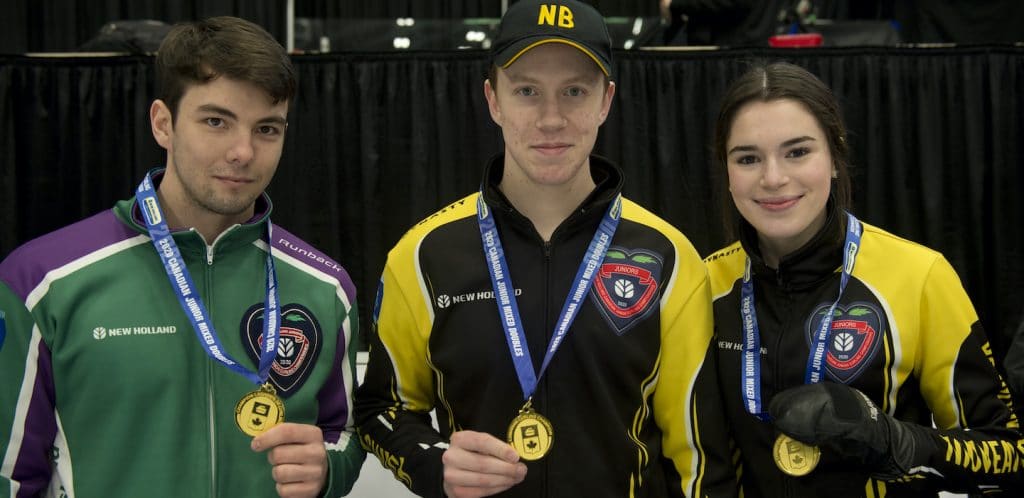 Forsythe/MacDonald win mixed doubles gold at 2020 New Holland Canadian Juniors
An all-New Brunswick pairing came away with gold in the mixed doubles tournament, which wrapped up Sunday at the 2020 New Holland Canadian Junior Curling Championships.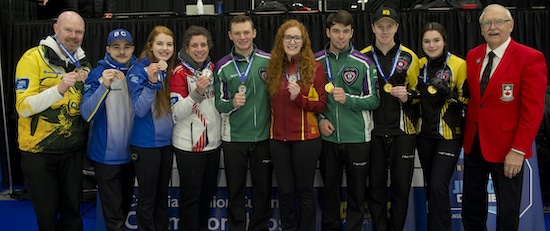 The duo of Melodie Forsythe and Dylan MacDonald, with coach Ryan Lowery of Prince Edward Island, downed Kaitlin MacDonald (Nunavut) and Ryan Abraham (Prince Edward Island), with coach Beth Calwell (Ontario) 7-2 in the gold-medal game at the Langley (B.C.) Curling Centre.
The mixed doubles tournament featured all of the players and coaches who didn't qualify for the playoffs at the 2020 New Holland Canadian Juniors.
The all-B.C. pairing of Katelyn McGillivray and Matthew McCrady, with coach Steve Acorn (Northern Ontario) captured the bronze medal with a 9-1 triumph over Florence Boivin (Quebec) and Brett Walter (Manitoba #1), with coach Collin Mitchell (Northern Ontario).