Top YOG memories!
Youth Olympics Adventure: Re-living the Youth Olympic Games experience
Jaedon Neuert is a 17-year-old curler from Winnipeg who will compete for Canada at the 2020 Youth Olympic Games in Lausanne, Switzerland, next January. This is the final blog post in a series of stories where Jaedon shares his Youth Olympic Games experience from making the team to representing Canada for the first time in his career.
We're now a couple weeks past an incredible experience at the 2020 Youth Olympic Winter Games. Myself, Nathan Young, Emily Deschenes, Lauren Rajala and coach Helen Radford had a great round robin, but our hopes of a medal were cut short in the playoffs. But we still did get to see one of our teammates win gold at the event, which was really special. I can't thank Curling Canada and the Canadian Olympic Committee enough for all their support throughout this incredible journey!
Here are some of my most memorable moments from the Youth Olympic Games:
Signing our first autographs
They say you'll always remember signing your first autograph, and I'll certainly remember mine. On our way out of the arena after our first game against Russia we met a group of school kids at our train station. We gave them some pins and chatted for a bit before waving goodbye and getting on the train. 
Then suddenly, their teacher opened the train door and all the kids – around 30 or so – rushed in and wanted to sit down with us. For the entire ride we talked to them and then one of the kids asked for our signatures. This led to all the kids wanting signatures, so for the rest of the trip we happily signed papers for them.
Amazing new friends and teammates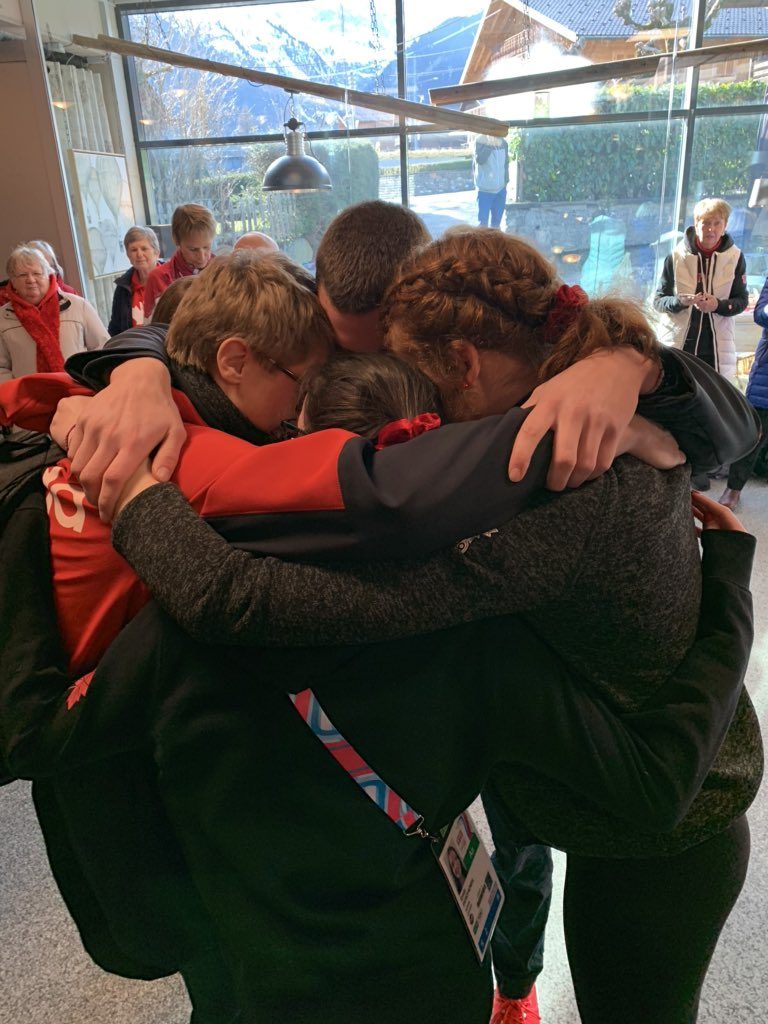 I had an awesome first week playing with Lauren, Em and Nate. On the ice, we were always having a blast together and always learning something new. We played some incredible games and had some memorable comebacks to keep us alive in the standings. Even though a quarterfinal loss was not what we hoped for we had and amazing week of playing, supporting each other, catching lots of trains and buses and having lots of laughs.
Mixed Doubles magic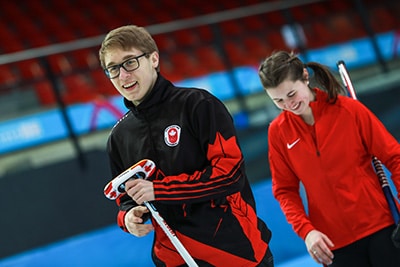 For the second week of the competition we were paired up with a curler from a different country and it was a whirlwind of an experience. I was hoping to have a partner who could speak some English as that would make communication easier and when they made the announcement my wish came true. I was paired with Kaitlin Murphy from the United States. While we only played two games together, we made the most of them. We were always having fun on the ice and it didn't feel like we were a team that had just been thrown together. Sadly for us, we were eliminated in the Round of 24 during a great game.
I did get to see not only my roommate, but friend, Nate win gold in the Mixed Doubles competition with his teammate Laura Nagy from Hungary! I was (and still am) so ecstatic for him.
Let the Games begin: The Opening Ceremony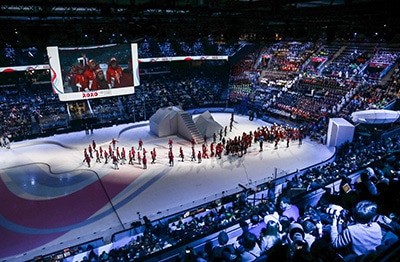 The Opening Ceremony was a blast! We were decked in our Canadian gear and walked out as a big team. Being part of Team Canada is something I will never forget in my entire life. It was so special. Then we saw Lauren as our flag bearer and I couldn't have been happier for her to get that amazing honour. 
The ceremony was packed with incredible performances and acrobatics. A lot of it was surreal because I don't know if I could have done what they were doing!
Olympic President Thomas Bach talked to the athletes and crowd about the Olympic Games coming home to Lausanne – the Olympic Capital – and it really sunk in. Then they announced the Games as officially open and it was an emotional feeling because everything we had been working towards since April was about to begin. It felt like it would never begin at times, but once I saw the Olympic flame lit it confirmed that the Games were here and it was time to get to work.
No mountains like these in Manitoba
While our focus was on curling, I also wanted to take some time to make the most of sight-seeing in Switzerland. Going up and down the gondola in Champéry and seeing the mountains from the top was incredible. You were looking at something so beautiful and it almost didn't feel real – it's like nothing I'd seen while in Manitoba.
We took public transit to and from the venue and village during our time there, which meant we didn't have to focus on the roads and could instead look out the window at the amazing scenery. 
Re-living Olympic history
Since we were in the Olympic capital we were able to check out the Olympic Museum, which had so much history under its roof. I especially loved the items there from the 2010 Olympic Winter Games when I was seven years old. Those are the first Olympics I remember and seeing those items took me back to those special moments.
Forever Grateful
Overall, this will be an experience I'll never forget. I'm thankful for making new friends, teammates, meeting new mentors/coaches that have done so much to improve my skills and strategy on the ice. I'm grateful for what this experience will bring to me in my curling career and can't wait to compete for Canada on an international stage again.