Women in sport gather in Moose Jaw!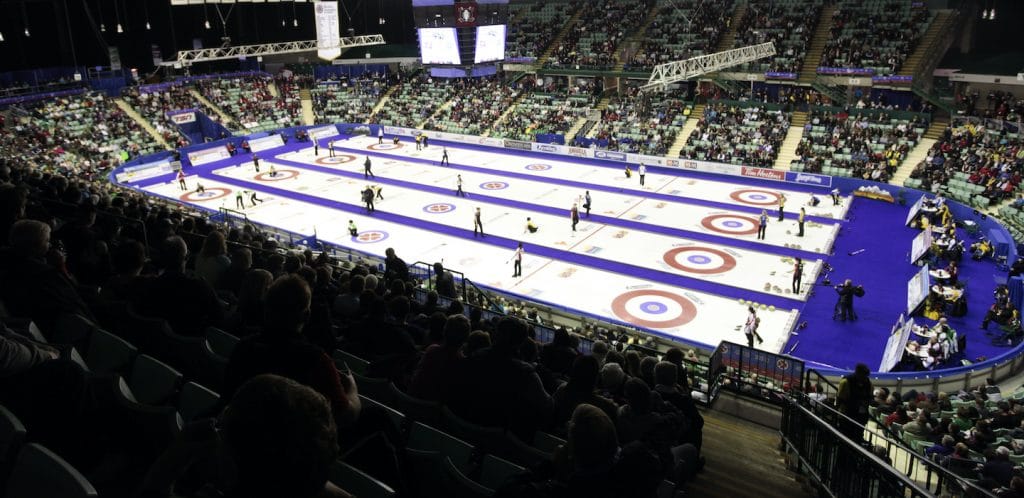 Curling Canada hosting Women in Leadership Symposium
Many of Canada's most dynamic female sports leaders, coaches and personalities will be gathering in Moose Jaw, Sask., next week for the Women in Leadership Symposium.
The event is being hosted by Curling Canada, with support from Sport Canada, and is scheduled for Feb. 18-20 at the Temple Gardens Hotel, a short walk away from Mosaic Place — site of the 2020 Scotties Tournament of Hearts, which gets underway with the Wild Card Game Friday at 7:30 p.m. (all times CT). The Scotties is Canada's best-known, and best-attended, national women's sports championship.
The Symposium will see participants participating in a series of modules, panel discussions and workshops, all with an aim of facilitating sharing, learning, advancing and cultivating skills and knowledge within the realm of sport.
Among the presenters will be Anne Merklinger, Chief Executive Officer of Own The Podium; Lorraine Lafreniere, Chief Executive Officer of the Coaching Association of Canada; and Katherine Henderson, Chief Executive Officer of Curling Canada.
"This is such a unique opportunity to bring all these amazing women together to provide personal and professional development alongside some of the greatest female leaders in Canadian sport," said Curling Canada's national women's coach Elaine Dagg-Jackson, who has played a leading role in organizing the Symposium and also will be a presenter. "This event will connect veteran and future leaders in curling and provide motivation to remain connected to further advance female opportunities and successes in curling. When I think about all the great minds we will have in one room, I'm just super excited!"
As part of the Women in Leadership Symposium, Curling Canada will present for the first time the Janet Arnott Exceptional Coach Award. The award is named after the longtime Manitoba coach, who passed away last summer. The award has been created to recognize exceptional coaching contributions and accomplishments over a significant period of time. It is to be awarded only in special circumstances to an individual that has been a difference-maker in the sport of curling as a result of their contribution to the development, well-being or sport for life aspirations of an athlete, athletes or team.
You can CLICK HERE for a full list of presenters and the schedule.