Hunt for Hardware!
MEdal hopes grow as canadians shift focus to semifinals at 2020 world junior curling championships
Canada's women's and men's representatives at the 2020 World Junior Curling Championships have been successful in round robin play and will now look to the semifinals as both Mackenzie Zacharias of the Altona Curling Club and Jacques Gauthier of the Assiniboine Memorial Curling Club finished second overall respectively.

As is the format at the 2020 World Junior Curling Championships, the top four teams from the round robin advance to a seeded semifinals structure (1 vs 4, 2 vs 3) with the winners moving on to the gold medal match while those who lose the semifinals will face off for bronze.

Canada's women, who were in contention for the first overall spot heading in to the final day of round robin action, hit a small hiccup on their journey but had a playoff spot secured long ago. They defeated Latvia's Evelina Barone 13-2 in women's session 8 before falling to Korea's Minji Kim 7-1 in women's session 9.

The session 9 loss cost the Canadians the top spot in round robin play, leaving Korea with a perfect 9-0 record. Canada finished the round robin 7-2

Zacharias and company felt they could have had a better performance under different circumstances but are firmly fixed on the playoff picture.

"Little bit of a tough game – just on the wrong side of the inch a couple times. We had a couple of really difficult rocks that we had to deal with. I think on any other sheet in this arena it would have been a really close game against Korea so hopefully we have the opportunity to play them again," said Zacharias.

The Canadian women will now face Russia's Vlada Rumiantseva in their semifinal, whom they defeated 9-6 in women's session 4. Korea and Japan complete the brackets in the other semifinal.

On the men's side, Jacque Gauthier's Winnipeg squadron also fell on hard luck in their final round robin match as they contested Scotland's James Craik. The stakes? A first place finish atop the round robin with the victor taking home the spoils.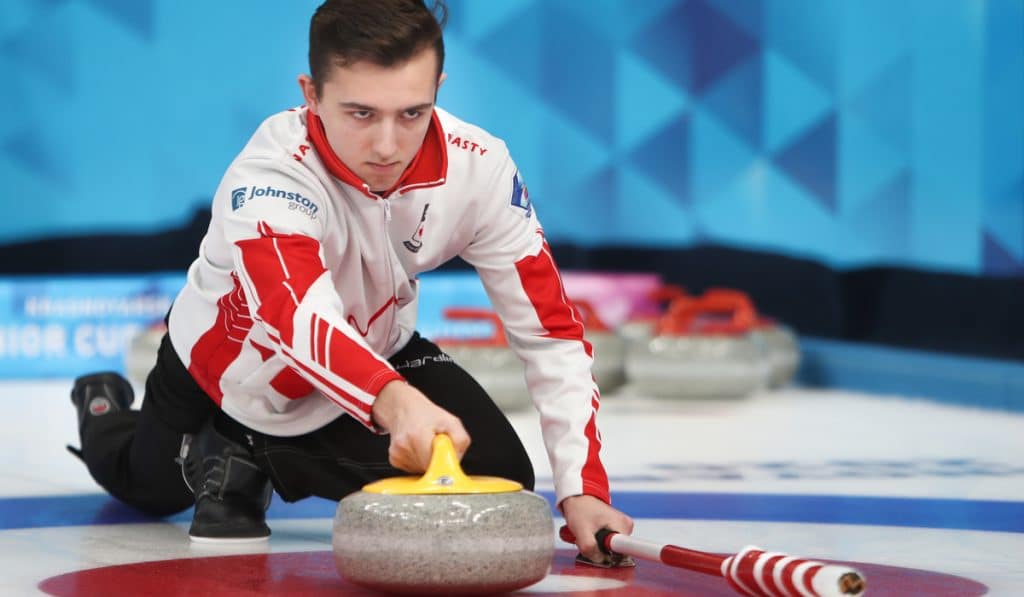 Unfortunately, the Canadian men were unsuccessful falling 6-5 in an extra end.

"We were definitely looking forward to this one as a test to our week. We wanted to see how we compared to those guys. We're disappointed right now but we'll come back knowing that we can play way better than we just did," said Gauthier after the loss.

Much like the Canadian women, Gauthier and company remain focused on the semifinals.

"We just have to win the game. We play better when we have fun, so we're going to play it loose and see what happens," said Gauthier.

The Canadian men are slated to face Germany's Sixten Totzek in their semifinal, whom they felled by a score of 8-5 in men's session 7. The other semifinal will feature Scotland facing off against Switzerland.

World Curling TV will broadcast the men's semifinals live featuring Canada vs Germany at 2 a.m. (all times eastern) on February 21st followed with the women's semi-final featuring Canada vs Russia at 7 a.m. later that morning. Click here for a direct link to the World Curling Federation's YouTube channel.