Gold prospects!
successful in the semifinals, canadian men and women looking to strike gold at 2020 world junior curling championships
It's nothing short of a dream scenario for Canada's young men's and women's representatives at the 2020 World Junior Curling Championships in Krasnoyarsk, Russia as both Mackenzie Zacharias of the Altona Curling Club and Jacques Gauthier of the Assiniboine Memorial Curling Club will vie for gold medals in their respective championship finals.

The Canadian women will face undefeated Minji Kim of Korea in the final after defeating Russia's Vlada Rumiantseva 9-8 in an extra end in the semifinal game.

"It's incredible. At the beginning of the week, we knew we had to play really well to get in this position. I had a bit of a rough go at the beginning of this game, but the team played absolutely fantastic in the second half, and we're really fortunate to be able to play in this gold medal game. I'm so excited," said Zacharias after the semifinal victory.

The semifinal featured some exemplary shot making from the young Canadians, including a clutch in-off in the 5th end for a score of three to even the score at 4-4.

"It was a make it or break it kind of shot. The game could have been decided if I had missed that shot so it was a really big shot to make. Lauren called the line absolutely fantastic and I threw it well enough and we were able to make it which was huge," said Zacharias.

In the extra end with hammer, Zacharias elected to play an open hit instead of a draw with her last stone.

"The draw weight wasn't one hundred percent this game and I knew it wasn't my strong suit. I knew we had a better chance with the hit because there was more tolerance. I felt more comfortable with the hit so that's what we went with," said Zacharias.

Despite it all, Canada knows they've downed a strong opponent in Russia as they turn their focus to facing Korea for gold.

"Russia played absolutely fantastic, they made some great shots, they played so well. I think the difference was just a couple of shots here and there," said Zacharias.

Not to be left out of the winning parade, Jacques Gauthier also found success in their semifinal, defeating Germany's Sixten Totzek 7-4. They'll now face Switzerland's Yves Stocker in the gold medal final.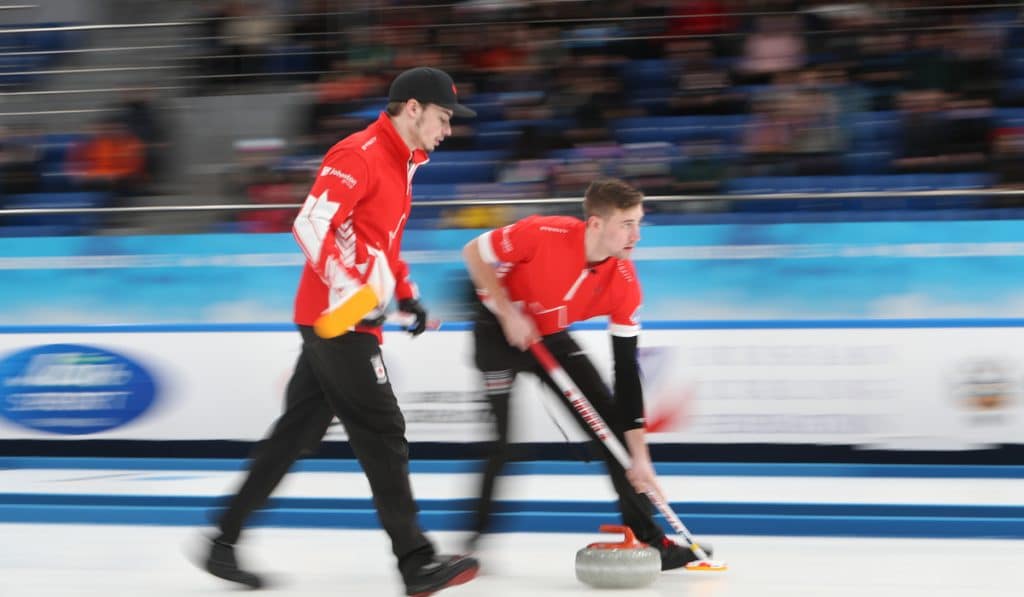 "Wow, I'm speechless. That was one of the best-played games I've ever been a part of from both sides. Anything can happen in ten, and things went our way," said Gauthier. 

Canada's chances were looking somewhat dim after 7 ends as they were down 4-3 after giving up an uncharacteristic steal on Gauthier's final stone with hammer; promoting a German guard up to shot rock for the steal.
Despite that, Canada rallied taking two points in the 8th with hammer and applied pressure in the 10th end to create a steal of two. It was more than enough for the victory.

World Curling TV will broadcast the men's gold medal final featuring Switzerland vs Canada February 21st at 9 p.m. (all times eastern) followed by the women's final featuring Korea vs Canada February 22nd at 2 a.m.

These games are available on the World Curling Federation's YouTube channel worldwide.