Is this the year?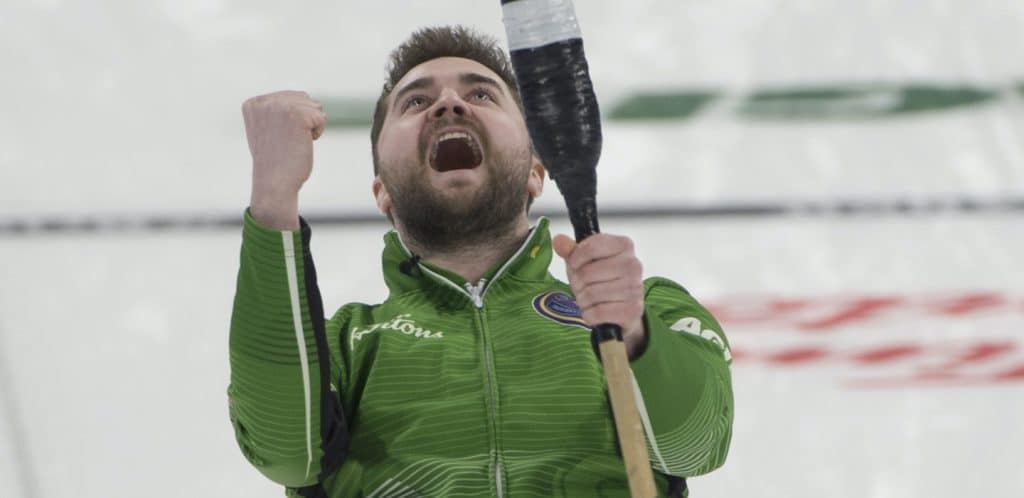 LONG-SUFFERING SASKATCHEWAN NAILS DOWN PAGE 1-2 PLAYOFF BERTH AT TIM HORTONS BRIER
KINGSTON, Ont. – Matt Dunstone and his crew came to the Tim Hortons Brier, presented by AGI, looking to end Saskatchewan's 40-year drought and they took a monstrous step toward doing that with a huge victory Friday evening.
Nine days of round-robin competition came down to the last end of the last game and that still wasn't enough to determine the four teams that will move on to the Page playoffs. What was decided was that Saskatchewan (Regina, 8-3) moves on to play Brendan Bottcher of Alberta (Edmonton, 10-1) in the Page 1-2 game Saturday at 2 p.m. (all times Eastern) and Brad Gushue of Newfoundland/Labrador (St. John's 8-3) will be one of the teams in the 3-4 playoff game at 7 p.m.
Four other teams finished with 7-4 records and will play tiebreakers Saturday at 9 a.m. John Epping of Ontario (Toronto) will play Mike McEwen and Team Wild Card (West St. Paul, Man.) while Brad Jacobs of Northern Ontario (Sault Ste. Marie) takes on defending champion Kevin Koe and Team Canada (Calgary).
The two winners will play in another tiebreaker game at 2 p.m., with the winner of that game meeting Newfoundland/Labrador in the Page 3-4 game at 7 p.m. Alberta and Saskatchewan will play the Page 1-2 game at 2 p.m. with the winner advancing directly to the gold-medal game Sunday at 7 p.m. and the loser playing in Sunday's noon semifinal.
"Looks like if you want to go all the way it's a three-game day (Saturday)," said Epping after getting three in the 10th end for a 10-6 win over Northern Ontario. "But we're here to curl, that's why we're in Kingston. I've played lots of tiebreaker games because I've never done anything the easy way, so this is no surprise."
Bottcher made a tough double takeout to score three in the 10th end for his 4-2 win over Wild Card; Canada put up three deuces to beat Jason Gunnlaugson of Manitoba (Morris, 5-6) 7-3; and Dunstone made another of his spectacular shots to kick out two Newfoundland/Labrador counters with his last rock in the 10th to score two for the critical 6-5 win.
"What a wild day, we played some of our best curling today," the jubilant Dunstone said. "We're going to celebrate tonight with the guys, it's been a hard-fought week and I'm just so proud of what we've done so far.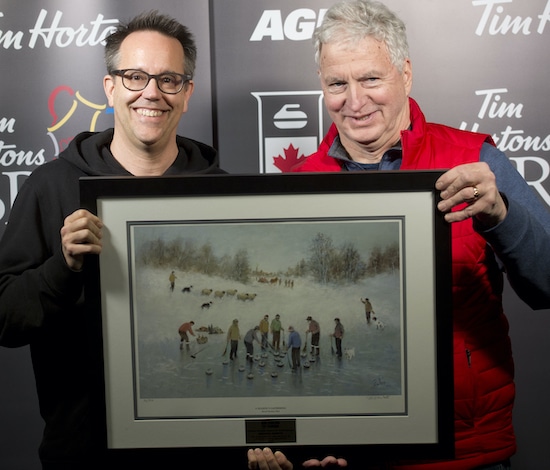 "I didn't picture this at the beginning of the day when I work up and it's hard to believe it all felt into place. It seems to be all falling into place for us right now and the theme for us had been to take advantage of the breaks we've gotten."
And maybe, just maybe, he added the curling gods are about to smile on his province after four decades without a Tim Hortons Brier championship.
"The whole theme has been 40 years and we've put ourselves in a great position now. Maybe it's just meant to be for us."
Live scoring, standings and statistics for the 2020 Tim Hortons Brier are available at curling.ca/scoreboard.
TSN and RDS2 (streamed on ESPN3 in the United States) will provide complete coverage of the 2020 Tim Hortons Brier. CLICK HERE for the complete schedule.
For ticket information for the 2020 Tim Hortons Brier, go to www.curling.ca/2020brier/tickets.
This story will be available in French as soon as possible at www.curling.ca/2020brier/?lang=fr