Recruitment success!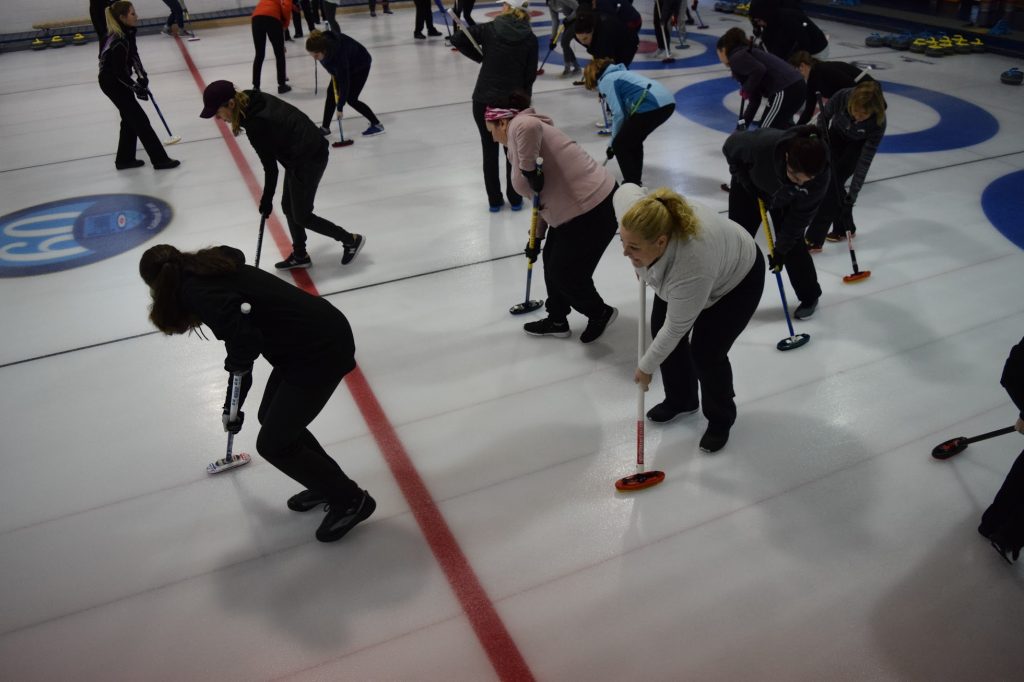 Curling recruitment program "Curling 101 pour femmes" credits creative ideas for its INAUGURAL season success
For some, curling is inherited and learned through family lineage or from a direct sphere of influence from friends. For others? Curling is a new frontier of sport and leisure that combines social wellbeing with fitness.
And much like how the sport itself is evolving, how curling goes about recruiting new participants to the sport is adapting and elevating to frontiers previously unknown.
Among the leaders of this surge in recruitment is a new introductory learn to curl program; aptly named Curling 101 pour femmes (Ladies Curling 101). The women's curling program launched in January at the Glenmore Curling Club in Montreal with the aim of making it easier for mothers and other women to try the sport thanks to an onsite childcare service (ages 2 and up).
The project is already gaining support at a substantial rate. Curling Québec sponsored the Curling 101 pour femmes project for its inaugural year and offered a reduced registration fee to open it up to a wider audience. Childcare is included in the fees and childcare staff are a team of three women; two of whom are professional educators at a nearby daycare.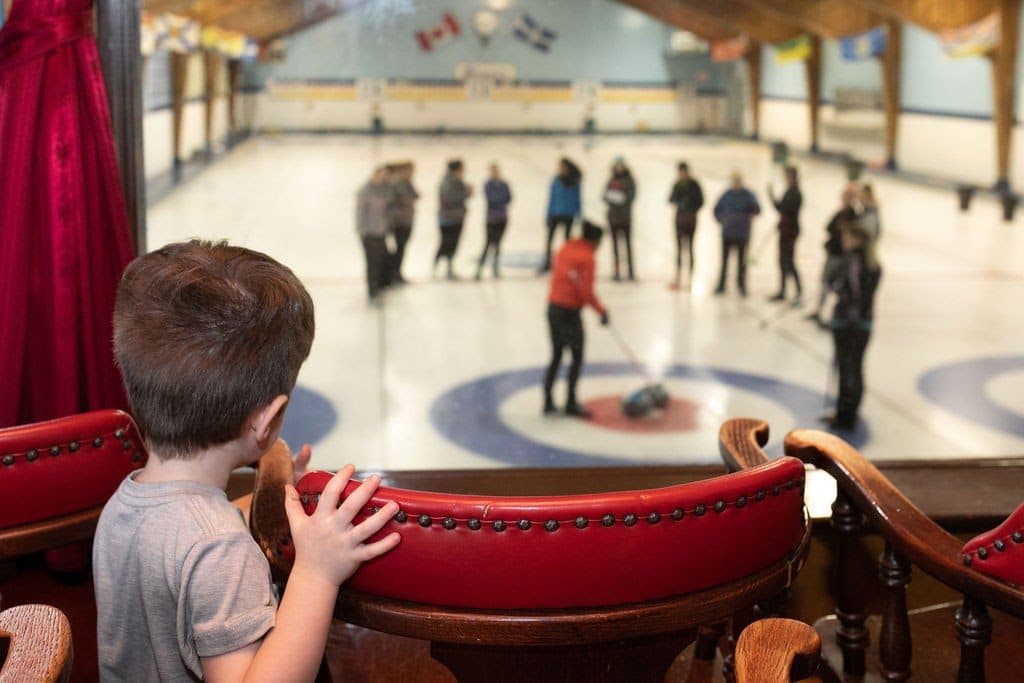 The program was founded on a simple concept: leverage a curling club's social atmosphere and community-centred outlook to create a safe, welcoming and fun space for new friendships to develop. As it is seen, curling needs more women actively participating to ensure its development and evolution. The program's founders have found a lack of childcare options is a barrier to women trying a new activity or staying involved in one.

For example, a participant can come to the curling club, leave their children with the educators, curl for two hours, socialise with classmates and pick up children on the way out. It enables mothers who otherwise may be occupied to learn the sport all while benefiting from two hours of exercise and socializing while her child was safely entertained and cared for.

Curling Québec's Monica Dedich, Director of Communications, feels that there are gaps in curling's market potential that this program successfully fills.

"We recently found that the majority of women who abandoned competitive curling did so to raise their children at a far higher rate than their male counterparts. Changing the conversation and reframing it in a manner that is more mindful and empowering of women's needs is paramount for our sport to evolve and become ever more inclusive," said Dedich.

Participants are already giving the experience wonderful reviews.

"The children look forward to coming back every Sunday afternoon, and it is significant that their experience is positive. They will grow up with fond memories of the curling club, and this type of attachment is important in creating a personal relationship with the sport and associating it with their mothers' experiences. I hope that the introduction of curling at this age will develop into active participation in our sport down the road," said one participant.
To add to the already strong curling content of the program, the coaching staff have a wealth of experience, both competitively and at club level. Curling 101 pour femmes head coach is four-time provincial champion Allison Ross, who leads a team of 4 women who have provincial and recreational curling experiences. Included in the coach roaster is also Laurie St-Georges, junior provincial and mixed doubles provincial champion, and national junior silver-medallist. Coaches and educators all received a salary to ensure quality control and accountability.

Thus far, the pilot has been wildly successful. All 32 spots in the program have been filled and a healthy waiting list of participants are sure to secure future iterations of the program, which is essential to one of the program's core mandates: create a healthy precedent around bringing your kids to your sporting "arena" and draw families and future generations to the sport.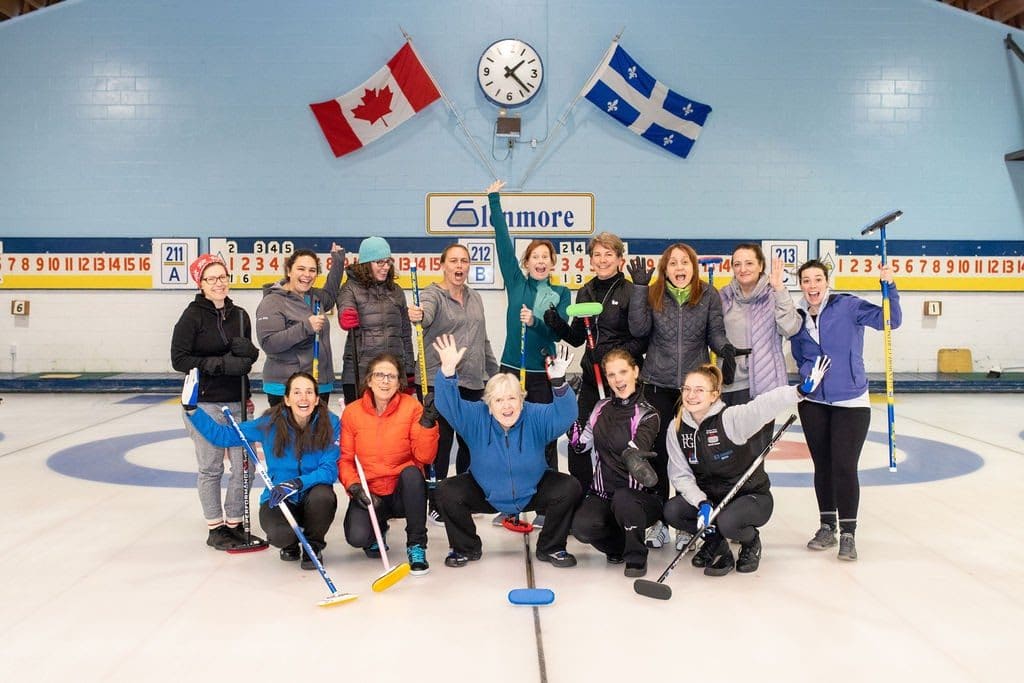 The program has garnered tangible results in raising membership numbers as well, as Curling Québec's Monica Dedich explains:

"What people often don't know is that curling is an inexpensive and approachable sport. It is a fun and social option for those who are looking to pick up a new sport, develop new skills and new friendships, regardless of one's experience and physical fitness levels. We want to remove barriers around curling and promote its accessibility to all. In the context of women, providing a safe and supportive environment tailored to their family schedules does just that. Five of the 32 women signed up to a recreational curling league that runs at the same club on Friday evenings."
Despite the final sessions of Curling 101 pour femmes being cancelled by the COVID-19 situation, Curling Québec already has its sights set on future expansion. There are several interested clubs that want to run the same program next season. While many questions still remain to be answered surrounding the 2020-2021 curling season, Curling Québec and the program's founders are keen to begin planning with interested parties.