New national coaches!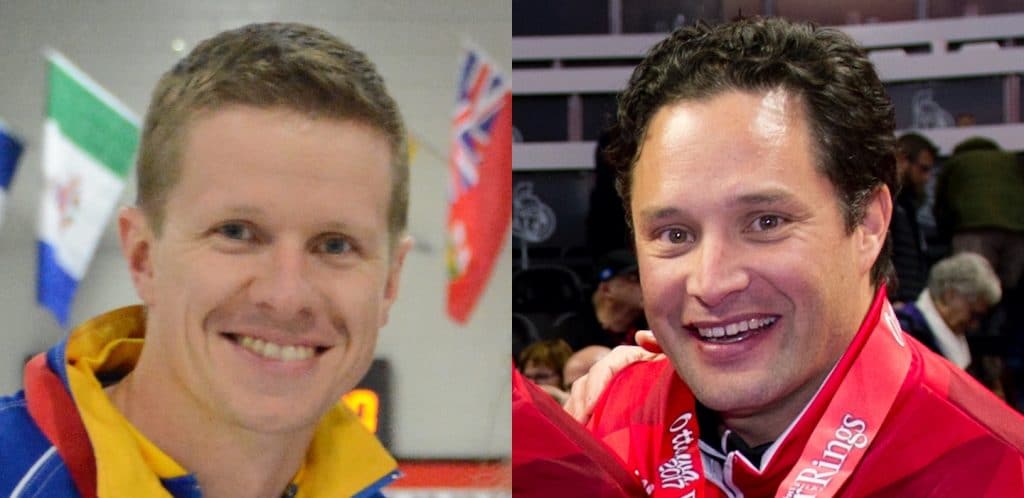 Pfeifer, Lizmore named national coaches for Curling Canada
Two men with significant competitive resumes will be charged with helping prepare Canada's top curlers for the 2022 Winter Olympics and Paralympics in Beijing.
Four-time Tim Hortons Brier champion Scott Pfeifer has been named head coach of the Canadian mixed doubles program, while Mick Lizmore, a former champion at both the Canadian University and Canadian Mixed curling championships, will take on head coaching duties for the Canadian wheelchair curling team.
Both will be coaching their respective Canadian teams at 2021 world championships. Dates and location for the 2021 World Mixed Doubles Championship haven't been announced by the World Curling Federation, while the 2021 World Wheelchair Curling Championship is scheduled for March 6-13 in Beijing, serving as the test event for the 2022 Winter Paralympics.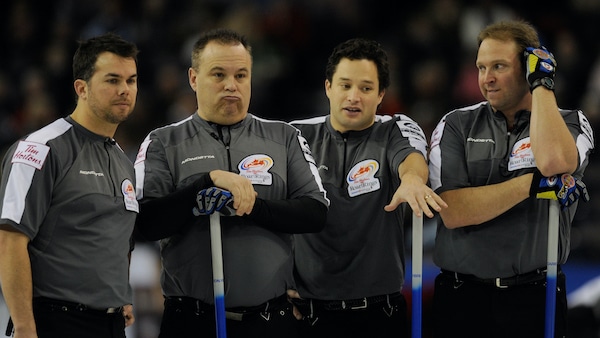 Pfeifer was a member of the legendary Randy Ferbey-skipped powerhouse team that won the 2001, 2002, 2003 and 2005 Canadian men's championships, and would win world championship gold in '02, '03 and '05.
"I've had my eye on Scott's involvement for 20 years; he was always a student of the game, and has fabulous interpersonal skills, and great credibility among his peer group," said Gerry Peckham, High Performance Director for Curling Canada. "He has been part of a High Performance group that includes Jeff Stoughton, Elaine Dagg-Jackson, Renee Sonnenberg, Helen Radford, Adam Kingsbury and Kyle Paquette that I believe puts our athletes in an advantageous position as we move forward to Beijing and beyond."
Pfeifer has been a member of the Curling Canada High Performance staff for a few years, working closely with the men's and mixed doubles programs. He replaces Jeff Stoughton as the national mixed doubles coach and program manager; Stoughton is the Men's national coach and program manager, and will assist Pfeifer in his mixed doubles duties; Pfeifer, in turn, will be Stoughton's assistant in the men's program.
"I'm honoured to have the opportunity to assist Canada's top curlers towards their ultimate goal of reaching the top of the podium," said Pfeifer. "I look forward to continuing the momentum Jeff has created over the past six years in bringing the mixed doubles program to where it is today."
Lizmore is a product of the University of Alberta curling program; he played vice-skip for Brendan Bottcher's U of A team that won the 2012 Canadian men's university championship, and then a bronze medal at the 2013 Winter Universiade in Trentino, Italy. Lizmore also skipped Alberta to gold at the 2016 Canadian Mixed Curling Championship.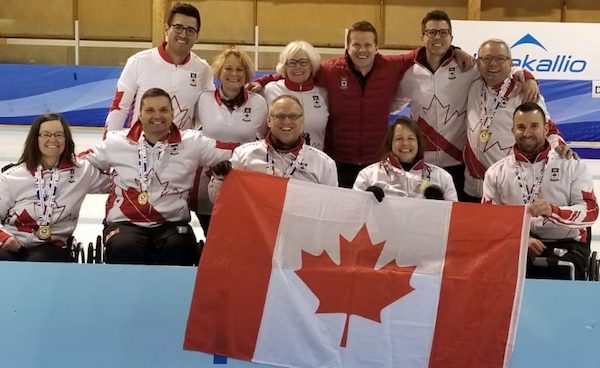 He has been working with the Curling Canada High Performance staff, and prior to last season expressed interest in working with the Canadian wheelchair curling program. Lizmore was an assistant to head coach Wayne Kiel for the Canadian team that won silver at the 2020 World Wheelchair Curling Championship.
He and Kiel will be swapping positions, with Kiel doing more work with Canada's NextGen program for wheelchair curling.
"Mick was intrigued and interested in becoming engaged with wheelchair athletes and got immediate traction with them," said Peckham. "He has learned from the likes of John Dunn (longtime Team Kevin Koe coach) and Rob Krepps (coach at the University of Alberta), and he is a student of the game — an amazing communicator and his messaging has really resonated with our athletes. He and Wayne, Wendy (Morgan, Curling Canada wheelchair curling program manager) and Kyle (Paquette) make formidable team in the para domain."
"I am absolutely honoured and humbled to be named the head coach for a program with such a storied history. I'm excited to continue working with a team of passionate athletes, coaches, and support staff," said Lizmore. "Specifically, the chance to grow into this role with the guidance and support of Wendy Morgan, Wayne Kiel and Gerry Peckham is an amazing opportunity. The entire team has been a pleasure to work with and the support from Curling Canada, Own the Podium, and Sport Canada has been both steady and immensely helpful during the recent challenging times."
Under Stoughton, the Canadian mixed doubles program has taken over the No. 1 position in the world rankings, while the wheelchair program under Kiel took massive strides this past season after a lengthy world podium dry-spell, ascending to No. 4 in the world in the WCF rankings following the 2020 world silver medal.
"Jeff and Wayne have taken leadership roles in our High Performance program, and I know their hard work and valuable contributions will continue," said Peckham. "We have a truly committed team in place to give our High Performance athletes the tools they need to succeed."