Resource Assistance!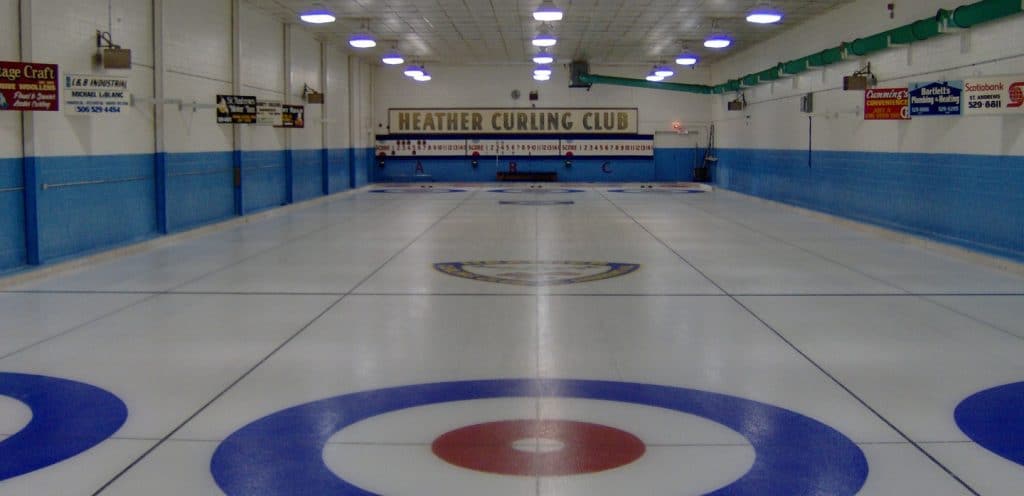 Curling Canada Offering direct assistance to Member Association and curling centres in accessing funding amid developing COVID-19 situation
While curlers across Canada may be finding new ways to soak up the sun amid the ever emerging COVID-19 situation, Curling Canada has been diligently addressing one of the more nuanced issues at hand: How will Canadians return to curling come winter and what will the 2020-2021 curling season look like?

It's no easy task, but Chief Executive Officer Katherine Henderson and Director of Club Development and Event Operations Danny Lamoureux, alongside their staff, are executing their plan behind the scenes.

"We've got an array of upcoming campaigns and deliverables that will directly support clubs and Curling Canada's member associations," said Lamoureux. "The first of which is a partnership with our auditing partner BDO to assist clubs in obtaining federal relief funds announced by Heritage Minister Steven Guilbeault on May 8. With sport receiving $72 million, we're going to assist clubs and Member Associations in accessing that funding."

That assistance started on Thursday June 4 as Curling Canada put together a comprehensive webinar, in both English and French, for Canadian curling centres, instructing them on how to apply for funding. The webinar, which attracted 186 participants, was recorded live with a question and answer period, is available for off-line viewing. You can access the webinar and additional resources by clicking here.

A French webinar was delivered on June 8.

While delivering webinars is a great first step, it poses a different challenge. Some curling clubs in Canada are run entirely by volunteers and may not have members with experience working with the government, let alone filing an application for funding.

Lamoureux assures clubs that the webinar will cater to their needs.

"We've made it clear to our partner BDO, whose expertise will guide the webinars, that these resources must be delivered in plain English, without technical speak, to ensure the messaging is easily absorbed for our users," said Lamoureux.

Alongside delivering information, Curling Canada is currently concocting a Return To Play guide for clubs, with marketing plans to accompany it. These Return to Play resources are scheduled for release in June and a marketing campaign for clubs, which will focus on rallying their memberships for registration, will be released in July. The Return to Play guidelines, put together in consultation all 14 Member Associations and a sub-group of club managers will be distributed to all 14 Member Associations, who will then distribute to their member curling centres.

Meanwhile, Curling Canada continues to work closely with the Government of Canada, as to ensure that the Return to Play policy is safe and realistic, thanks largely to the efforts of Chief Executive Officer Katherine Henderson, who has been a dominant force in lobbying for sport in Canada during the global pandemic.

"There are several different facets to the government's response; the first of which would be buttressing or laying down metaphorical sandbags. The idea being to stem damage from any sort of catastrophic event, in this case, COVID-19," said Henderson.

With information swirling about COVID-19 and how to ensure curling's long-term success, Henderson and staff began to survey the situation.

"Curling Canada's first response to this was to understand what the needs of Member Associations, clubs, and individual curlers were; followed by isolating and lobbying for programs and services that would become available. We cancelled our events and kept people on the ground to ensure our athletes could return home safely. We then conducted a risk assessment of what threats COVID-19 posed, and wrote a letter of recommendation to our Member Associations to close their facilities for the remainder of the season," said Henderson. "Of course, these are independent businesses, so they can heed these warnings as they see fit."

As the COVID-19 situation developed, so too did the objectives of Henderson and her staff.

"We then had to familiarize ourselves with a new situation that involved assuming the role of a closed club. What resources can we deliver to them? What's the correct course? We sought out professional assistance on accessing funding for clubs and legal opinions on what were essential services and how they pertain to curling clubs directly (ie. ice plants, etc) – the ultimate goal being how to provide services while keeping everyone safe in an emergency situation in partnership with our Member Associations and done directly for the clubs," said Henderson.

While information and resources are being delivered to clubs, Henderson is adamant that it will take more than just resource delivery to ensure curling's successful return.

"We're primed to launch a series of marketing campaigns to accompany our return to play guides to keep curling top of mind. Accompanying those campaigns, we've been working directly with TSN to air Classic Curling to keep curlers engaged with the game and get that vintage feel. We've gone nationally with our #keepcurling campaign, emphasising that curling doesn't end forever just because you're isolated at home," said Henderson. "That messaging will eventually shift towards returning to and supporting your club, when it's safe to do so."

Almost all of these efforts begin with Henderson taking a direct role in communication and lobbying with the federal government.

"Curling Canada has been a leader among all sports in our lobbying effort with both political leaders and bureaucratic leaders in the Federal GovernmenT," said Henderson. "We'll see roughly $31.2 million of the $72 million announced for sport going to provincial and territorial sport organizations. We still don't have detail on how they'll access that, but it's been earmarked and announced. Right now, what we're doing is planning how that funding will best go towards assisting clubs."

So begins the waiting game for Henderson and her staff as details emerge about how that funding will be dispatched by the government. Henderson knows that these sorts of programs take time to implement.

"When you encounter a pandemic like this, you're breaking new ground, so many of the public safety and government resources hadn't existed yet. These don't just appear out of thin air. We'll be ready to act as soon as those details emerge," said Henderson.

Acting with expediency while maintaining focus on the present situation is crucial for Henderson as Curling Canada continues to work in tandem with the government.

"We've already made early presentations to senior government officials about infrastructure needs for curling – we're displaying how investment in sport has significant returns in economic, mental health and community stimulus. These efforts are ongoing. The immediate priority remains focusing on the tide-over programs related to COVID-19 and returning to play," said Henderson.

Curling Canada derives the majority of its revenue from events, rather than government funding.

"As a not-for-profit, the net gains collected from events are funded directly back into organizing committees, local clubs and Member Associations through profit sharing," said Henderson. "We continue to invest a substantial amount into programs and services that benefit all clubs."

As always, the big picture remains at the forefront of Curling Canada's focus despite a premature end to the 2019-2020 season.

"Curling contributes $585 million to the economy in Canada – Curling Canada is a huge part of that," said Henderson. "Missing out on some of the larger events of last season means there's a gap in that economy. We're actively lobbying the government to create programs to ensure that clubs don't fall by the wayside should the future of events take on a different form than we're used to."

Even with the COVID-19 situation invoking emergency measures, Curling Canada's mandate remains clear.

"At the end of the day, clubs are independent businesses," said Henderson. "They assume many different forms and we want to provide them with the necessary tools to become and stay profitable. Cutting individual cheques for clubs simply isn't viable or sustainable, whereas encouraging them to reform their business models, pointing them to available resources and assisting them on obtaining those is. Our job is to ensure that the government remembers them, sets aside money, programs and services should they choose to access them. We'll continue to advocate for those items."