Young stars aid Team Gushue!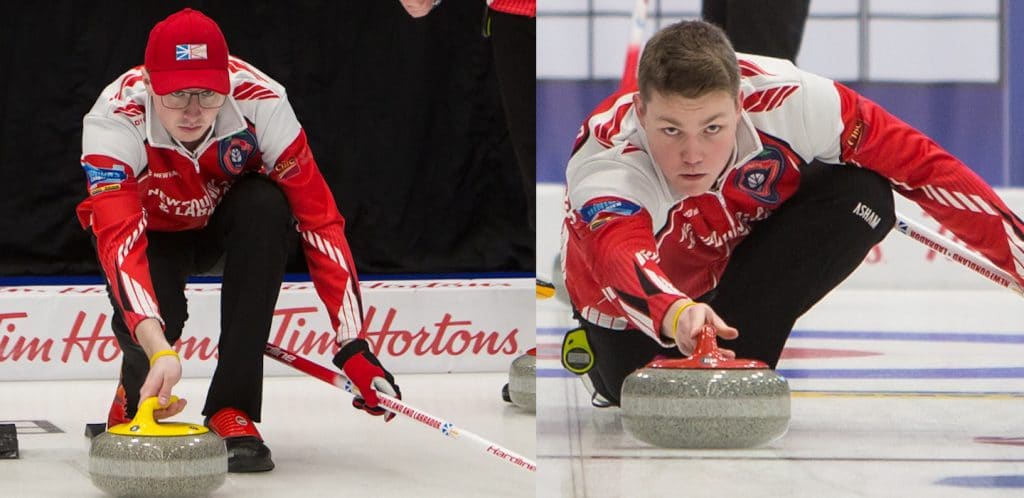 Newfoundland and Labrador juniors contribute to Team Gushue success
By Brian Chick
Curling in 2020 has been anything but predictable. The response to the COVID-19 pandemic has resulted in locked-down provinces and territories, cancelled events, and more questions than answers about what's to become of the season.
The only predictable thing is that Brad Gushue keeps winning, even without his regular squad.
"As bad as 2020 has been for everyone in the world," said the St. John's native, "it's been a pretty good year of curling for us."
Gushue and Co. have won the last three events they played in, starting with the Tim Hortons Brier, presented by AGI, in March, and more recently two cash events in Halifax; the Dave Jones Stanhope Simpson Insurance Mayflower Cashspiel and the Stu Sells 1824 Halifax Classic.
Due to the unpredictable nature of this year, Gushue wasn't playing with his regular lineup. With all of Atlantic Canada under strict travel restrictions, Gushue's longtime lead, Alberta-based Geoff Walker, would have been required to quarantine for two weeks just to play the three-day events. Combined with the fact that Walker and his wife Laura just welcomed a baby boy, Liam, into their family, it seemed that the Gushue rink would have to do without him.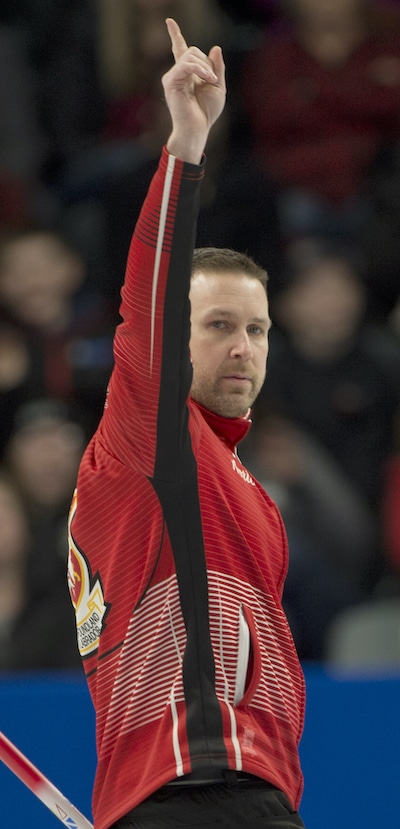 Instead of recruiting from the men's ranks to fill the spot, Gushue (and teammates vice-skip Mark Nichols and second Brett Gallant) called on the reigning Newfoundland and Labrador Junior Men's champs to fill in.
"I knew they were looking to play a couple events, but I didn't know what they were going to do with the whole situation. It really didn't make sense for Geoff to come all the way out, both with the quarantine time and with a new baby at home," said Ryan McNeil Lamswood, a 2018 recipient of a Curling Canada For The Love of Curling scholarship. "But when I saw the message, I was shocked."
The message was similar to one received by his junior teammate Joel Krats. Team Gushue inquired about their schedules, and if they might be interested to fill in at lead for an event.
"It was a little crazy. There's a lot to live up to," said Krats, who filled in for the first Halifax event where the team ran the table with a 6-0 record. "The guys were very supportive, and they made me feel like one of the team. That made it pretty easy to settle in and make some shots for them."
McNeil Lamswood got his chance two weeks later, and again, Team Gushue was undefeated at 6-0. Both weekends were a learning experience for the two juniors.
"A lot of it was similar to what we were used to, but we realized that we did things in a much less precise way," said McNeil Lamswood. "We both realized that if we were going to get to that level, the precision for weight, and line calling is going to have to improve. They're really specific about timing… when they show up, when they get prepared, their warm up. They all have routines for their mental game, to get focused pre-game – which was interesting to see."
Gushue knew from his own experience that some time around seasoned professionals can be incredibly valuable to a young athlete. Over his career, he's been teammates with Hall of Famers such as Russ Howard, Kevin Martin and Randy Ferbey.
"Those are all sorts of things I learned playing with Russ, or having the time with Kevin, and Randy. I asked a lot of questions, but really I just observed and listened. I was a sponge," said Gushue.
But it wasn't a one-sided partnership in Halifax. The "kids" contributed more than just their on-ice skill.
"Having the young guys out, and they were excited to play with us," said Gushue. "It was a different experience for all of us, and it helped with the energy, and we probably played a bit better."
Krats and McNeil Lamswood were due for a bit of good news. After their Newfoundland and Labrador rink finished second at the 2020 New Holland Canadian Juniors in the Township of Langley, B,C., they were selected to be part of Team Canada who were scheduled to participate at the 2021 Junior World Championships in China (due to a change in timing and age restrictions, the normal Canadian champion would not have been eligible).
But, like many international events, the Junior Worlds was cancelled due to COVID.
"We expected for a while that it was probably going to be cancelled," said Krats. When it finally did get cancelled, there was still a little bit of disappointment.
"To be honest, I was still more shocked than I expected to be," said McNeil Lamswood. "It was a big disappointment. But to lose one opportunity, and get to play with Brad and the guys in something like this, it was a pretty good consolation prize."