Headed to a hub city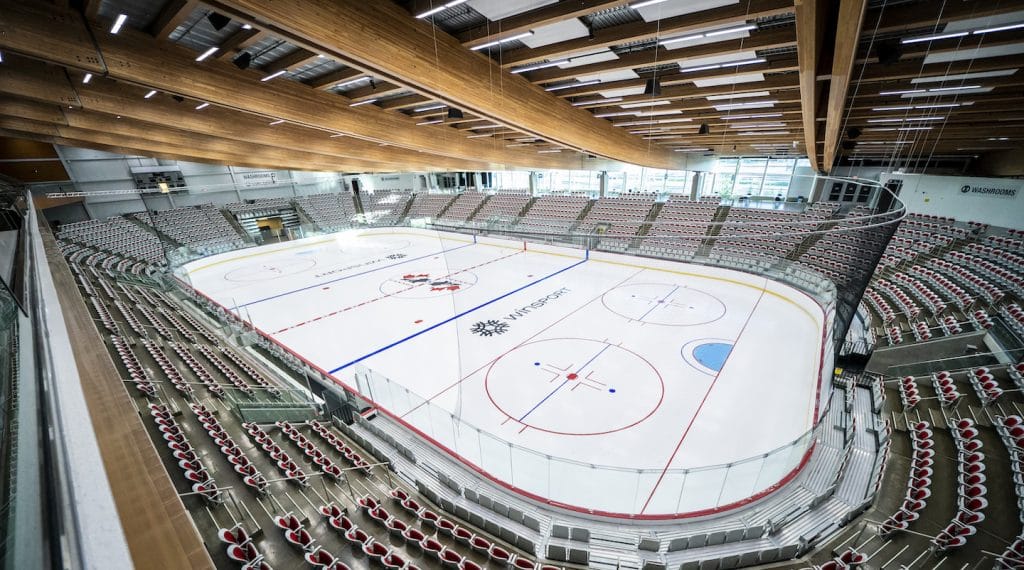 Curling Canada aims to hold series of events in hub city
A condensed series of Curling Canada Season of Champions championship events will be scheduled for 2021 in a hub city, no-fans, safe environment, it was announced today.
Curling Canada aspires to hold the 2021 Scotties Tournament of Hearts, the Tim Hortons Brier, presented by AGI, the World Men's Curling Championship and the Canadian Mixed Doubles Curling Championship at the Markin MacPhail Centre at WinSport's Canada Olympic Park in Calgary.
Dates for the events will be announced later as Curling Canada works with local, provincial and national health authorities to set up the facility in a so-called bubble environment. As always, TSN and RDS, Curling Canada's longtime broadcaster of Season of Champions events, will televise the championships.
"No one can deny that these are challenging times, and not just for curling, obviously, but we also know how important these events are to the athletes, to our partners and, of course, to our fans," said Katherine Henderson, Chief Executive Officer of Curling Canada. "It is thanks largely to the commitment of our business partners that we are able to have ambitions of holding some of our events, giving the best curling fans in the world something to look forward to in the new year. The support from the City of Calgary and the Province of Alberta also was appreciated, as they share our aspirations of making these events happen as safely and responsibly as possible."
Added Henderson: "That we have hopes of staging any events at all is thanks in large part to funding provided through Sport Canada to help national amateur sports organizations such as Curling Canada stay viable during the pandemic."
The goal will be to hold events in a bubble environment in Calgary, using lessons learned from similar setups for the National Hockey League and the National Basketball Association playoffs to keep athletes, officials and the host community safe and secure.
Curling Canada has received provisional approval for the hub city concept and health protocols from Alberta Health and is continuing to consult with the Public Health Agency of Canada, and will continue working closely with both agencies to ensure the health of athletes, officials and the host community.
The protocols will continue to evolve, in consultation with health authorities, and won't be finalized until shortly before the beginning of the events.
Because 2021 world championships are still scheduled for women's, men's and mixed doubles, with all three playing prominent roles in deciding which countries qualify for the 2022 Winter Olympics in Beijing, there was an even higher level of importance in staging the Season of Champions events, and giving Canada's high-performance curling athletes the chance to compete, in a safe environment.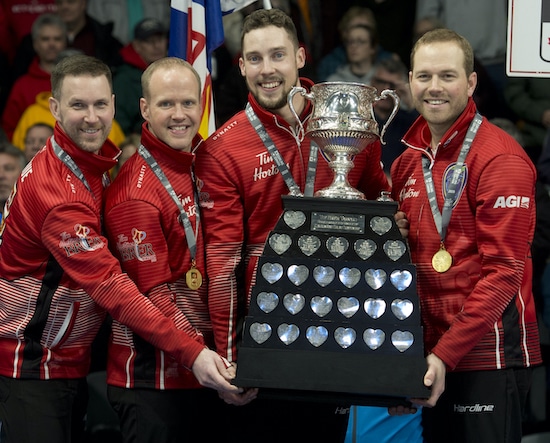 "It's exciting news, and as a team we're very pleased to see that such a high priority is being placed on the safety of the athletes and those involved in putting on the championships," said Brad Gushue, skip of the reigning Canadian champs from St. John's, who have the defending champion Team Canada berth in the 2021 Tim Hortons Brier. "We're looking forward to playing events — if there's a safe way to play them, let's get them played. Other sports are playing, and the NHL and NBA have shown that it can be done safely, so I believe we can do the same in curling."
"It's been a difficult few months, obviously, so I'm very happy to see these events taking place in a safe environment, and very happy for the fans as they will have something to look forward to," added Kerri Einarson, whose Gimli, Man., team prevailed at the 2020 Scotties and will be Team Canada in the 2021 Scotties Tournament of Hearts. "We understand these are strange times with some accompanying challenges that go beyond sport, but as athletes, we embrace challenges and will do our best to thrive under whatever circumstances we find ourselves in."
The scheduled host cities for the 2021 Season of Champions events (Fredericton, N.B., for the Home Hardware Canada Cup; Oakville, Ont., for the Continental Cup; Thunder Bay, Ont., for the Scotties; Kelowna, B.C., for the Tim Hortons Brier; and Ottawa for the World Men's Curling Championship) have all graciously agreed to host Curling Canada championships in the future.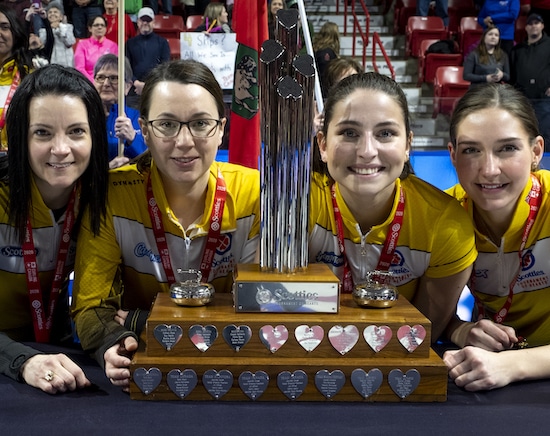 The Markin MacPhail Centre at WinSport's Canada Olympic Park in Calgary played host to the 2015 Continental Cup, and has a superb setup to allow the safe staging of the 2021 championships.
The dates and sequence of events won't be announced until all logistical details have been ironed out with the host facility and local and provincial health authorities, with ongoing communication taking place with National Team Program athletes who have aspirations of competing in the events.
For health and safety reasons, there will be no Wild Card play-in game the night before the start of round-robin play in the Scotties Tournament of Hearts and Tim Hortons Brier. Formats for all three Canadian championship events will be announced at a later date.
"This series of championship curling events is a fantastic opportunity for Alberta to once again show the world that our ability to host major hub city sporting events is second to none," said Leela Sharon Aheer, Minister of Culture, Multiculturalism and Status of Women. "Alberta's government thanks all partners for collaborating to bring curling events and their many economic benefits back to Calgary and our province. We look forward to delivering an exciting and memorable curling experience for all players, participants and fans."
From a historical perspective, it would be the first time the Tim Hortons Brier and Scotties Tournament of Hearts will have been held in the same city in the same season.
Previous editions of the Tim Hortons Brier were staged in Calgary in 2015, 2009, 2002, 1997, 1980, 1961 and 1948, while it will be the second time the Scotties Tournament of Hearts has been played in Calgary, and the first time since 1995. Calgary also played host to the 1970 Canadian Women's Curling Championship.
The 2021 Scotties will mark 40 consecutive years of title sponsorship by Kruger Products.
It will be the second time the world men's championship has been contested in Calgary, which hosted the event in 1964.
"Calgary is thrilled to be welcoming Canada's curling community to our city. Hosting these fantastic world class events in Calgary is a testament to our commitment to be the ultimate host city," said Calgary Mayor Naheed Nenshi. "This opportunity would not have been possible without teamwork and partnership between the City of Calgary, Government of Alberta, Alberta Health, Tourism Calgary, WinSport and our accommodation and hosting partners, who are all committed to driving safe business activity and supporting the recovery of our visitor economy. While none of us knows what trajectory the virus will take between now and this event, I'm confident that the organizers, in consultation with medical experts, will take every necessary precaution and adjust, if required, to ensure all events are conducted safely."
"Hub city hosting opportunities are critical to supporting all sectors of Calgary's tourism industry, and we're excited to welcome this one," added Cindy Ady, CEO of Tourism Calgary. "Our partners have come together to offer a safe bubble experience for curling athletes and support staff that will support our industry and demonstrate to Canadians that Calgary is able to safely host events and visitors in Canada's winter sport capital."