Another honour for Owchar!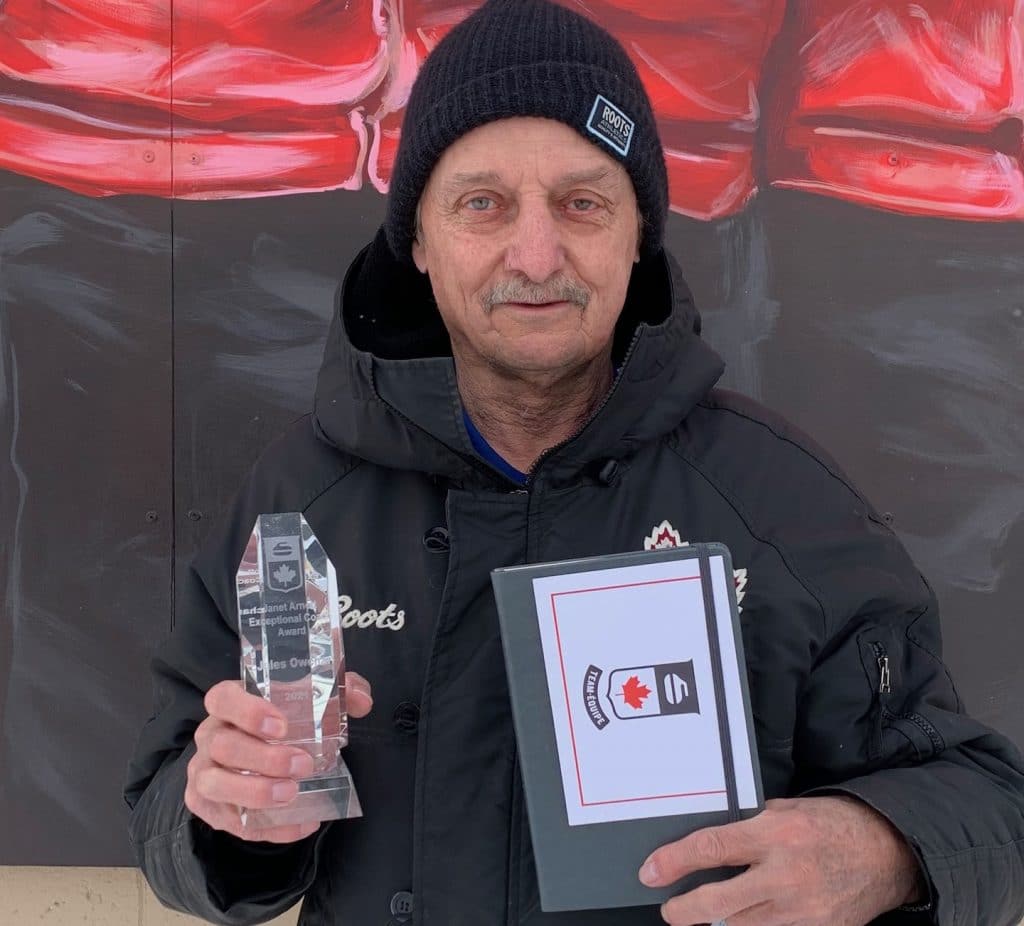 Longtime Edmonton mentor Jules Owchar wins Janet Arnott Exceptional Coach Award
One of the most familiar, and respected, curling coaches in the world has been honoured again.
Jules Owchar, who has coached teams skipped by Brad Gushue and Kevin Martin to world (Gushue in 2017, Martin in 2008) and Olympic championships (Martin in 2010) in addition to helming the curling program at the Northern Alberta Institute of Technology in Edmonton, was named winner of the 2021 Janet Arnott Exceptional Coach Award, it was announced today.
Owchar received the honour during the final session of Curling Canada Women in Leadership 2 conference, being conducted online this year.
The award recognizes exceptional coaching contributions and accomplishments over a significant period of time. It is awarded only in special circumstances to an individual who has coached at the national/high performance level, and has been a difference-maker in the sport of curling as a result of their contribution to the development, well-being or sport-for-life aspirations of an athlete, athletes or team.
"The award was created by the Women in Curling Leadership Circle to recognize the exceptional attributes and contributions of the late Janet Arnott to the profession of coaching in curling," said Elaine Dagg-Jackson, Curling Canada's National Women's Coach and Program Manager. "Janet's unwavering passion, commitment and relentless pursuit of excellence were trademarks of her coaching style and her presence elevated the profile and professionalism of coaching in curling."
In addition to his coaching achievements with various teams, Owchar was inducted into the Canadian Curling Hall of Fame in 2019.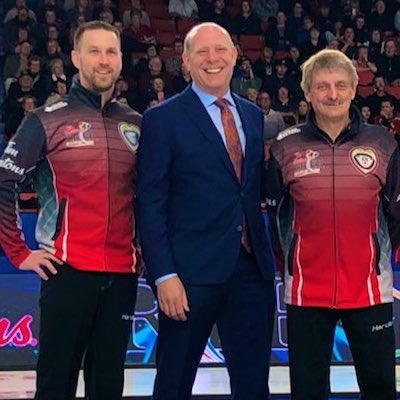 As one of the first curling coaches, Owchar guided Martin to 10 provincial championships and four Canadian championships. As Martin's coach, he has also coached at three Winter Olympics and four world championships.
After Martin's retirement at the end of the 2013-14 season, Owchar was recruited by 2006 Olympic gold medallist Brad Gushue to coach his Newfoundland and Labrador team. Since coming on board, the team has achieved much success under Owchar's tutelage, including three Tim Hortons Brier titles and a world championship.
Owchar began his career at the Northern Alberta Institute of Technology (NAIT) as a physical education instructor in 1969.
"Jules is the ideal recipient of this award," said Dagg-Jackson. "He embodies the attributes that Janet embodied — professionalism, strength of character, being a role model and collaborator. His most endearing and possibly most notable quality is the time he takes to share his knowledge. Jules is one of a kind!"
A nomination for the Janet Arnott Exceptional Coach Award may be submitted at any time, but to preserve the significance of the award, the intent is to present this award only occasionally. Based on merit, nominations can be made to, or generated by, an expert panel who will appropriately assess the nominations prior to submitting to Curling Canada's Board of Governors for final approval.