Team Canada bounces back!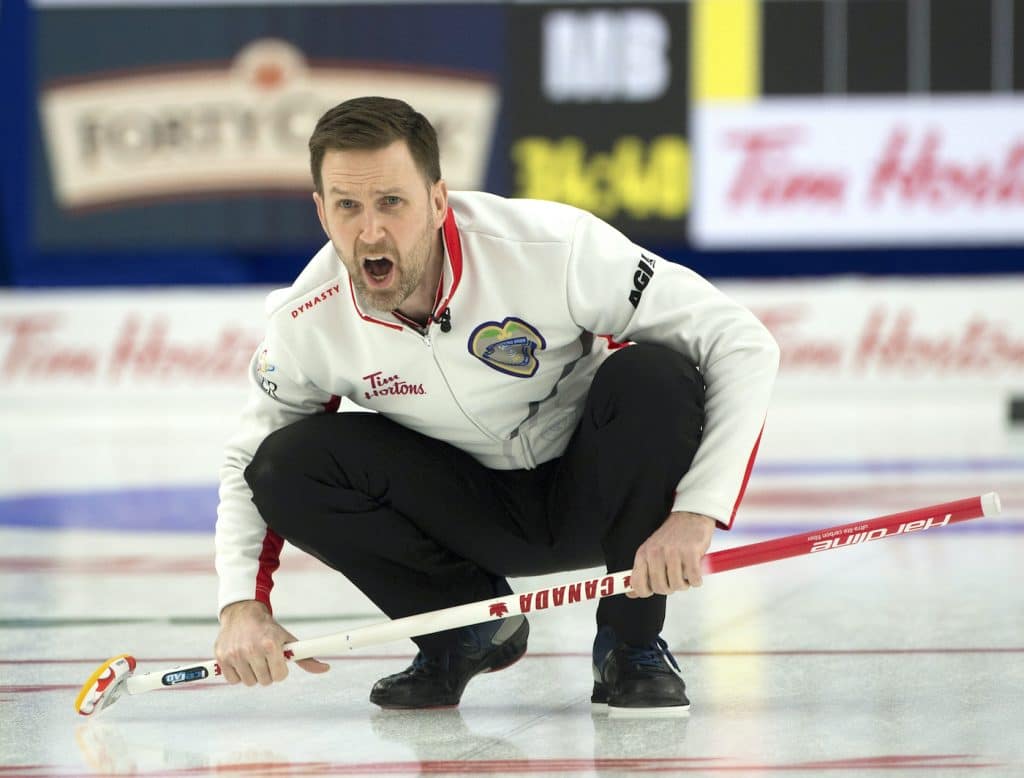 Team Canada comes back strongly to stay in hunt at Tim Hortons Brier
There wasn't much to say on the way back to the hotel after Team Canada's 7-2 loss to Northern Ontario's Brad Jacobs earlier on Friday at the 2021 Tim Hortons Brier, presented by AGI.
And the few words that were spoken, well, they were spoken firmly by skip Brad Gushue — and, based on Friday night's follow-up effort at WinSport Arena at Canada Olympic Park in Calgary, they were effective.
Gushue's St. John's, N.L., team — rounded out by vice-skip Mark Nichols, second Brett Gallant, lead Geoff Walker, alternate Ryan McNeil Lamswood and coach Geoff Walker — kept its title-defence hopes alive with a 12-2 thrashing of Manitoba's Jason Gunnlaugson (6-4; Morris) to improve to 7-3 and still in the mix for one of the three available playoff berths.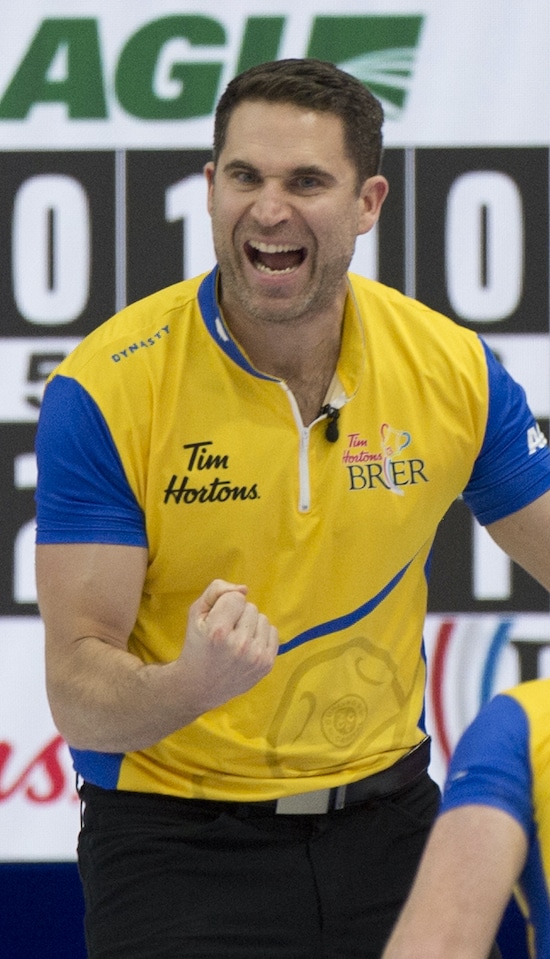 "I think there was probably a one-way conversation had after the last game," said Gushue with a smile. "And it was pretty brief."
Everything that went wrong in the loss to Northern Ontario went right against Manitoba, and all it came down to, suggested Gushue, was energy.
"This morning we came out really flat and we didn't have anywhere near the energy that we need to play at the level we're trying to play at," said Gushue. "We definitely came out with that tonight. I thought we played very well; Jason and his team went really aggressive early, which played right into our hands and we caught a quick three and then a steal, and really from there, it was some good execution by us to not let them back in the game."
Gushue and Nichols, in particular, are no strangers to finding ways to bounce back after a tough loss.
"I think this team is good at just laying out after a tough game, or even after a good game, to refocus and build for the next one — not dwell on games past," said Nichols. "We know what we have to do; it's just about turning it around as quick as we can."
They did, and they did it under pressure; while all eight teams in the Championship Pool are still alive, four losses would be a steep mountain to climb.
"Very crucial," said Gushue of the Friday night win. "I think they're all going to be crucial from here on out with three losses. I think from here on out for us it's a must-win situation
"We still have two games (Saturday); anything can happen, really. If you're going to get hot, (Saturday) is the day to get hot."
Team Canada finds itself in a four-way tie for third place at 7-3 with Saskatchewan's Matt Dunstone (Wadena), Ontario's John Epping (Toronto) and Alberta's Brendan Bottcher (7-3).
Leading the way at 8-2 are Team Wild Card #2's Kevin Koe (Calgary) and Team Wild Card #3's Wayne Middaugh (Penetanguishene, Ont.), while Northern Ontario and Manitoba's Jason Gunnlaugson still have hope at 6-4.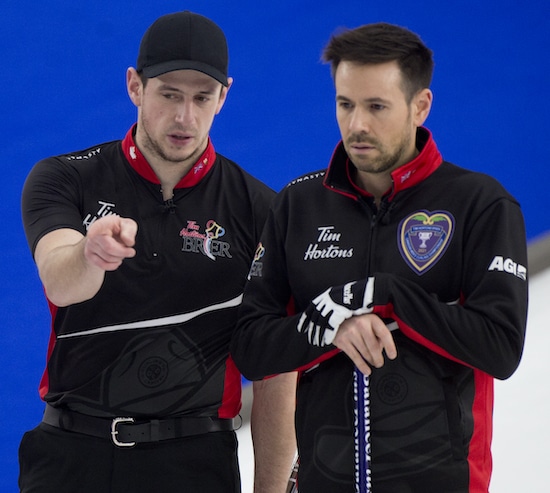 The top three teams after the Championship Pool games will make the playoffs; the first-place team after the Championship Pool will go straight to the gold-medal game (Sunday, 8:30 p.m.; all times Eastern), while the second- and third-place teams will meet in the semifinal (Sunday, 2:30 p.m.).
In other Friday night games, Koe made a double-takeout to score four in the 10th end for an 8-5 win over Northern Ontario; Epping had a double-takeout for four of his own, this coming in the fourth end, en route to a 10-8 win over Team Wild Card #3; and Saskatchewan stole single points in the second and third ends, and a deuce in the fourth, in an 8-7 win over Alberta.
The 2021 Tim Hortons Brier continues Saturday with draws at 2:30 p.m. and 8:30 p.m. (all times Eastern).
Live scoring, standings and statistics for the 2021 Tim Hortons Brier are available at www.curling.ca/scoreboard/
TSN and RDS2 (streamed on ESPN3 in the United States) will provide complete coverage of the 2021 Tim Hortons Brier. CLICK HERE for the complete schedule.
This story will be available in French as soon as possible at www.curling.ca/2021brier/nouvelles.