Partnership extended!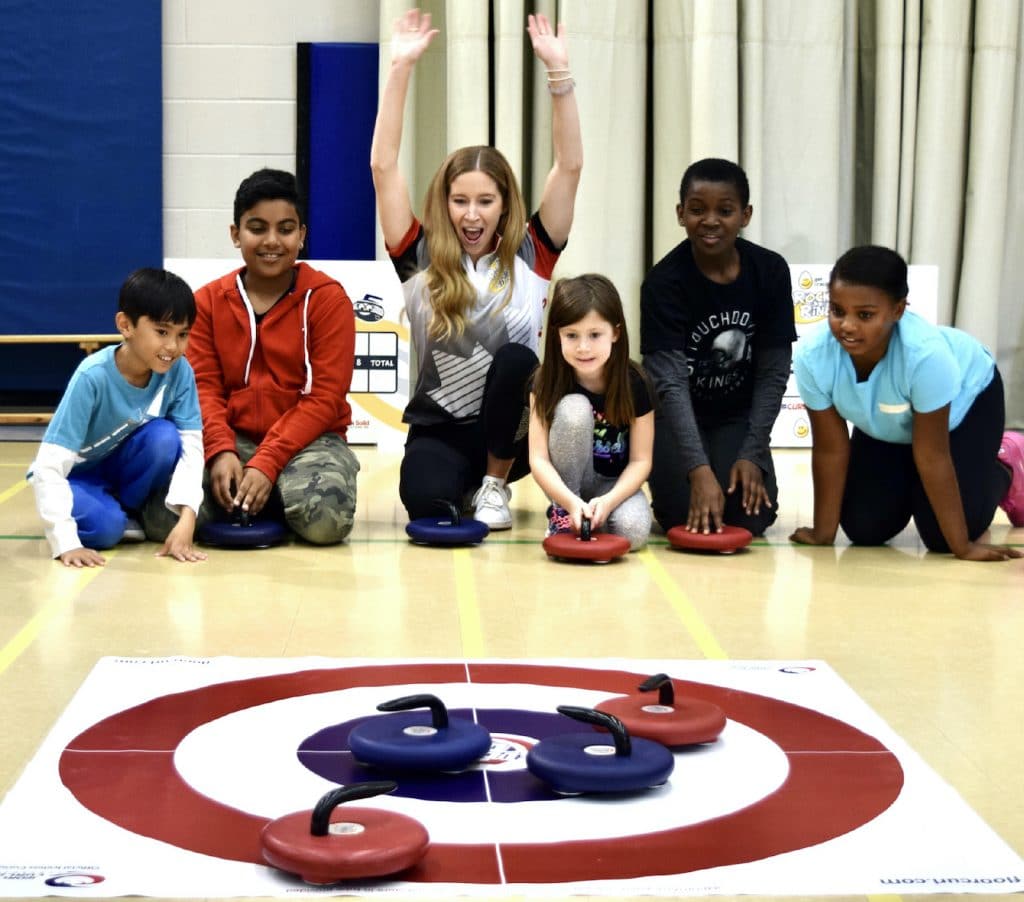 Curling Canada, Rock Solid Productions extend partnership
A collaboration that has introduced hundreds of thousands of children across Canada to curling will be extended for four more — and potentially six more — years, it was announced jointly today by Curling Canada and Rock Solid Productions.
The extension of a partnership that is entering its second decade will last through the 2023-24 season, with the opportunity to extend through to the 2025-2026 season.
"Rock Solid Productions, through its various initiatives including Egg Farmers Rocks & Rings, presented by Curling Canada, has done truly amazing work at the grassroots level in our country," said Curling Canada Chief Executive Officer Katherine Henderson. "We could not be happier to have the opportunity to continue working together on our shared ambitions."
Among those ambitions are creating more opportunities for youth through curling. Already, Egg Farmers Rocks & Rings, presented by Curling Canada, has had nearly two million kids from diverse cultural backgrounds across Canada participating in the school-based program.
A new aspect to the partnership has been introduced this year as Curling Canada and Rock Solid Productions will collaborate on a philanthropic investment that will give youths across Canada who might otherwise not readily have the opportunity an introduction to curling. Already, around $12,000 worth of iceless curling equipment and program resources has been donated to community groups across Canada, and that number will rise through the term of the agreement.
"Removing barriers to entry and targeting new reach with youth and families from a more diverse socioeconomic and ethnic make-up will ensure that curling continues to be an inclusive sport that fosters a culture where everyone is welcome," said Chad McMullan, owner of Rock Solid Productions. "Adaptability is a core strength of our sport — we will work with the selected community groups to offer custom programming within their unique learning environments to introduce curling in safe, welcoming and comfortable surroundings."
It's projected that in the first year of the philanthropic investment, more than 1,500 youths in four communities across Canada will participate, including:
The Boys & Girls Club of Saskatoon
Winnipeg Newcomer Sport Academy
Kiwanis Boys & Girls Club of Toronto
Indigenous youth groups within Nova Scotia
"Expanding our program activities available for our youth allows us to introduce kids to as many opportunities as we can," said Leigh-Ann McLean of the Boys & Girls Club of Saskatoon. "Curling is a sport that someone can play at any age and we are excited about the ability to introduce kids regularly in our own centres."
"For many of our members, curling is an activity that is brand new to them. Our Club is so excited to be able to offer a unique sport — in an iceless format — within our daily programs," added Marnie Smith from the Kiwanis Boys & Girls of Toronto. "Our staff and our members are thrilled to be able to engage in activity they may not otherwise have had the chance to try."