Canada takes first loss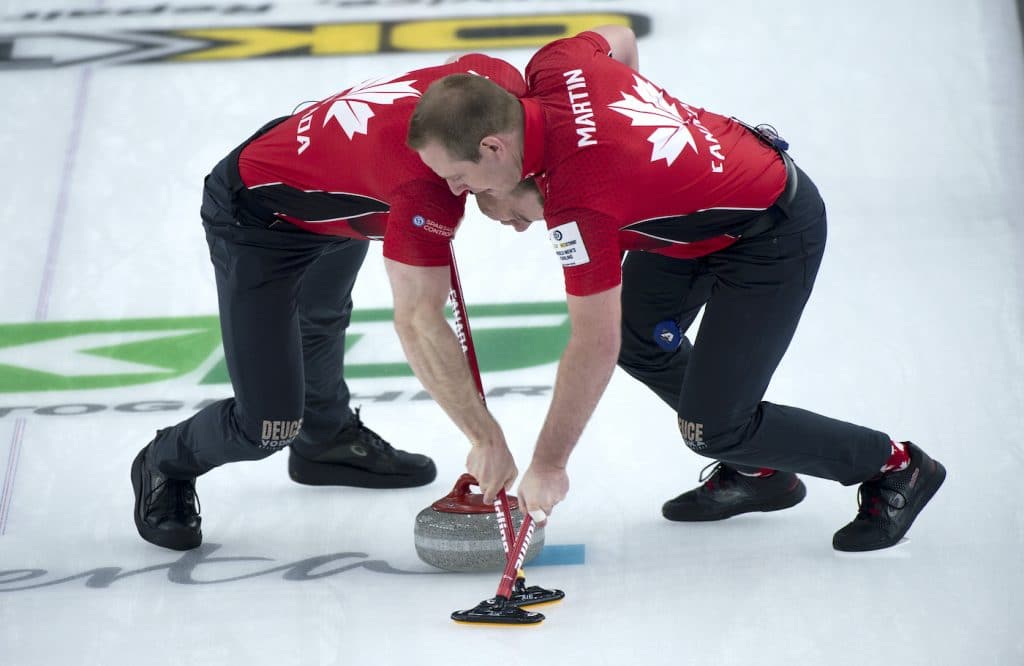 Switzerland steals extra-end win over Canada
Canada's winning streak at the 2021 BKT Tires & OK Tire World Men's Curling Championship, presented by New Holland, has come to an end.
Brendan's Bottcher's Tim Hortons Brier champs from Edmonton suffered their first loss inside the bubble at WinSport Arena at Canada Olympic Park in Calgary, bowing 6-4 in an extra end to Switzerland's Peter de Cruz on Sunday morning.
Both teams entered the game with 3-0 records, and with the win, the Swiss now share top spot in the 14-team round-robin standings with fellow 4-0 team Norway, skipped by Steffen Walstad.
Canada, meanwhile, is in a six-way tie at 3-1 after the loss that came down to Bottcher's draw for the win in the extra end coming up a couple feet light.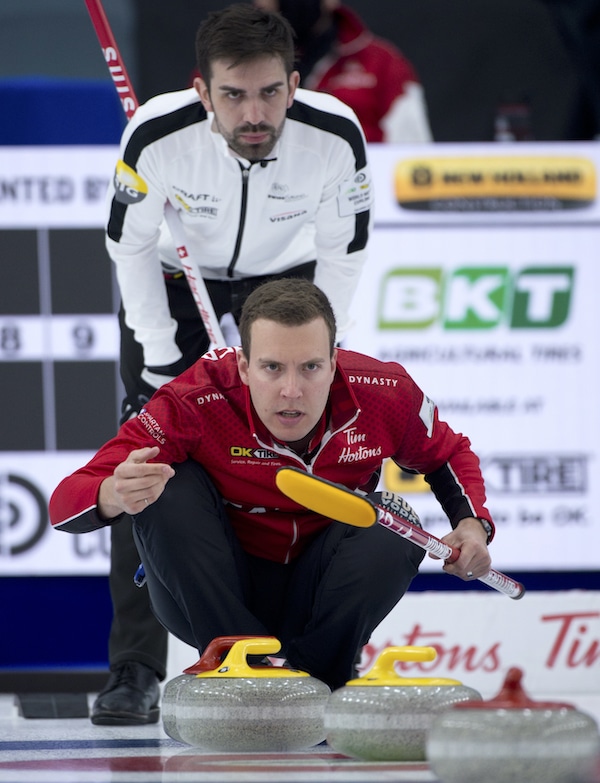 "Inturn draw to the four-foot — a shot I'd like to have more often than not, but it was a little bit wider than the path right to the button because I had to get around a rock (in the) top four, right on the centre line," said Bottcher, whose team is rounded out by vice-skip Darren Moulding, second Brad Thiessen, lead Karrick Martin, alternate Marc Kennedy, team support Patrick Janssen, team coach Don Bartlett and national coach Jeff Stoughton, "So it's always a little bit of a question mark when you're taking that extra ice. At the end of the day, I think we knew the right time; I just threw it a little bit light."
That Canada was even in an opportunity to win was the result of a scrappy last five ends of the game that the Swiss controlled in the early going.
Switzerland stole single points in the second and third ends and were up 3-1 after six. But Canada would rebound to tie it with a nicely crafted deuce in the seventh, took a lead with a stolen single in the ninth, and forced Switzerland to one in the 10th to take last rock into the extra end.
"I thought we didn't play a bad game; in the first half, we made a lot of shots, and I thought we were on the wrong side of the inch a couple times and didn't get the result we wanted," said Bottcher. "And they made a couple of outstanding shots in the first half. That kind of rattles you a little bit; you're playing well but giving up a couple of steals. But I thought we played an excellent second half. We battled back great; it was a real good team effort in the second half. We got to the situation you want to get to — tied with (hammer) in the extra, and just didn't quite make enough shots there in the extra end."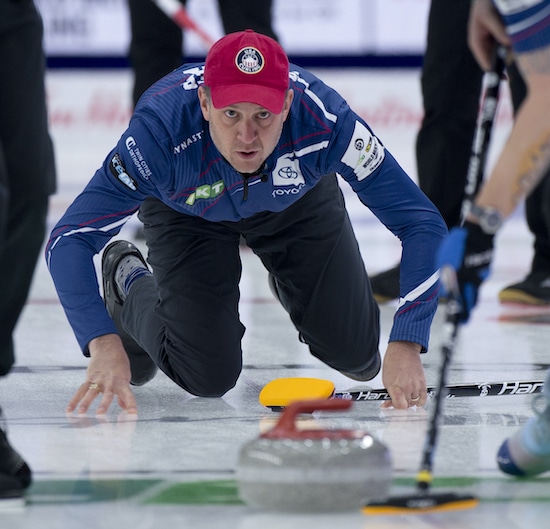 "It was a very good game; they're a super strong team," said de Cruz. "Whenever you play Canada in the big events, it's the fixture that's going to pop out of the schedule when you look at it. So we're extremely happy and we're going to enjoy this win."
Canada will be back on the ice at 4 p.m. (all times Eastern) against the winless Netherlands team skipped by Jaap van Dorp (0-4).
"It's a long week; you're going to make mistakes," said Moulding. "I don't know that going through this event 15-and-0 is a realistic thing, either. So, take the loss, move on and play better (against the Netherlands)."
In other games, Sweden's Niklas Edin (3-1) was an 8-7 extra-end winner over the RCF's Sergey Glukhov (3-1); John Shuster of the U.S. (3-1) doubled Japan's Yuta Matsumura (1-3) 10-5; and Italy's Joel Retornaz (3-1) toppled Germany's Sixten Totzek (0-4) 9-3.
Norway, Scotland's Bruce Mouat (3-1), Denmark's Mads Nørgaard (1-3), China's Qiang Zou (0-4), South Korea's Yeong-Seok Jeong (0-4) and the Netherlands all had byes on Sunday morning.
The 2021 BKT Tires & OK Tire World Men's Curling Championship continues on Sunday with draws at 4 p.m. and 9 p.m. (all times Eastern).
Live scoring, standings and statistics for the 2021 BKT Tires & OK Tire World Men's Curling Championship are available at worldcurling.org/events/wmcc2021?pageType=results
TSN and RDS2 will provide complete coverage of all Team Canada games at the 22021 BKT Tires & OK Tire World Men's Curling Championship. CLICK HERE for the complete schedule.
This story will be available in French as soon as possible at www.curling.ca/2021worldmen/nouvelles/?lang=fr