Playoff games to resume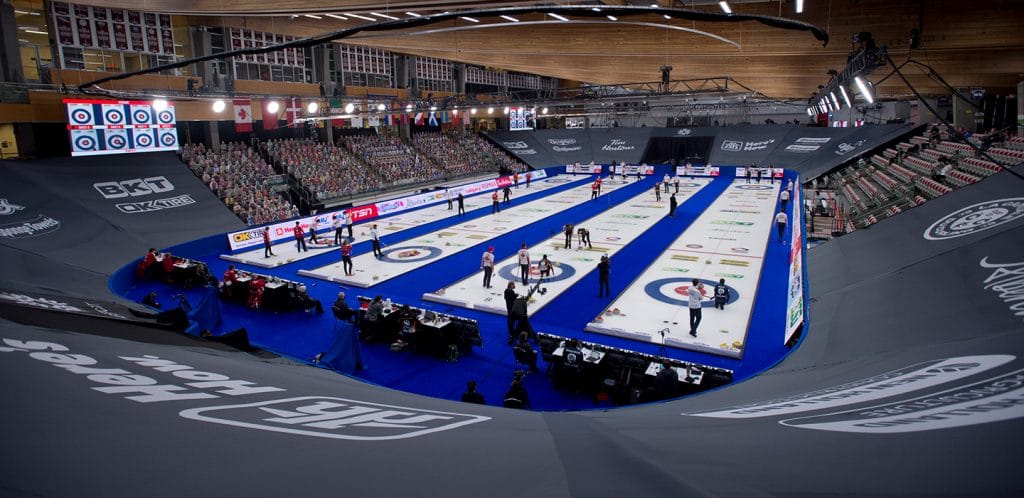 Playoff games set to resume at World Men's Championship
After a complete event shutdown and extensive COVID testing regimen, the 2021 World Men's Curling Championship has been given permission by Alberta Health to continue the competition.
The championship was paused on Friday night after three positive (and asymptomatic) tests involving teams not participating in the playoffs came to light.
A further fourth positive test involving an athlete from a playoff team was received on Saturday morning.
All athletes, coaches and event officials deemed to be in close contact with athletes were tested on Saturday morning, with every test coming back negative.
Despite that negative result, the player who had previously tested positive — and had that result run through confirmatory testing to ensure it was a true positive — will not be able to participate in the remainder of the championship due to Alberta Health regulations.
Today's schedule will consist of the final Qualifying Round game at 11 a.m. MT, between John Shuster of the United States and Peter de Cruz of Switzerland; the semifinals (matchups will be determined following the Qualifying Round game) at 4 p.m. MT; and the gold- and bronze-medal games at 9 p.m. MT.
The World Curling Federation and Curling Canada will continue to be guided by professional medical advice from Alberta Health and the event medical officers to ensure the continued health and safety of the athletes, officials, event staff and the host city of Calgary is maintained.
Broadcast details will be confirmed later today.