A Banner Year for Rocks & Rings!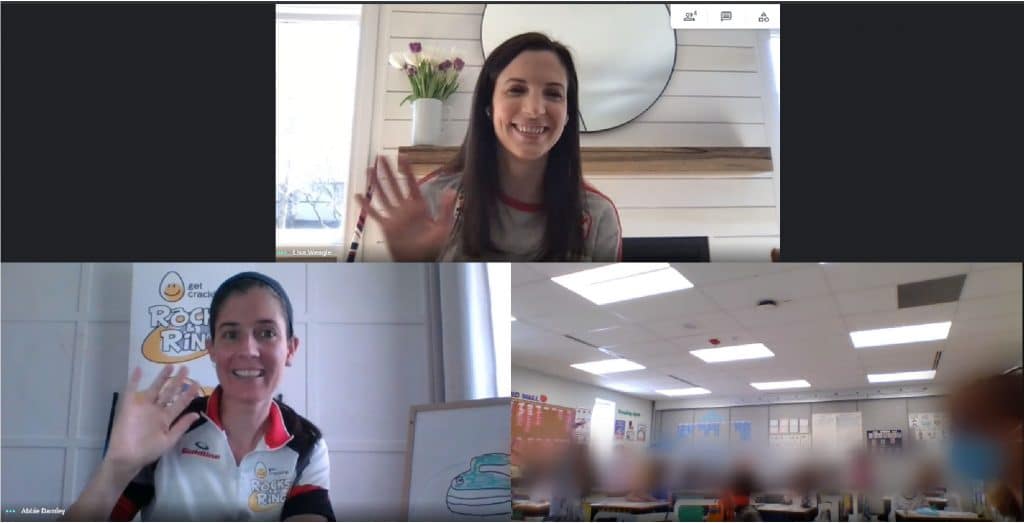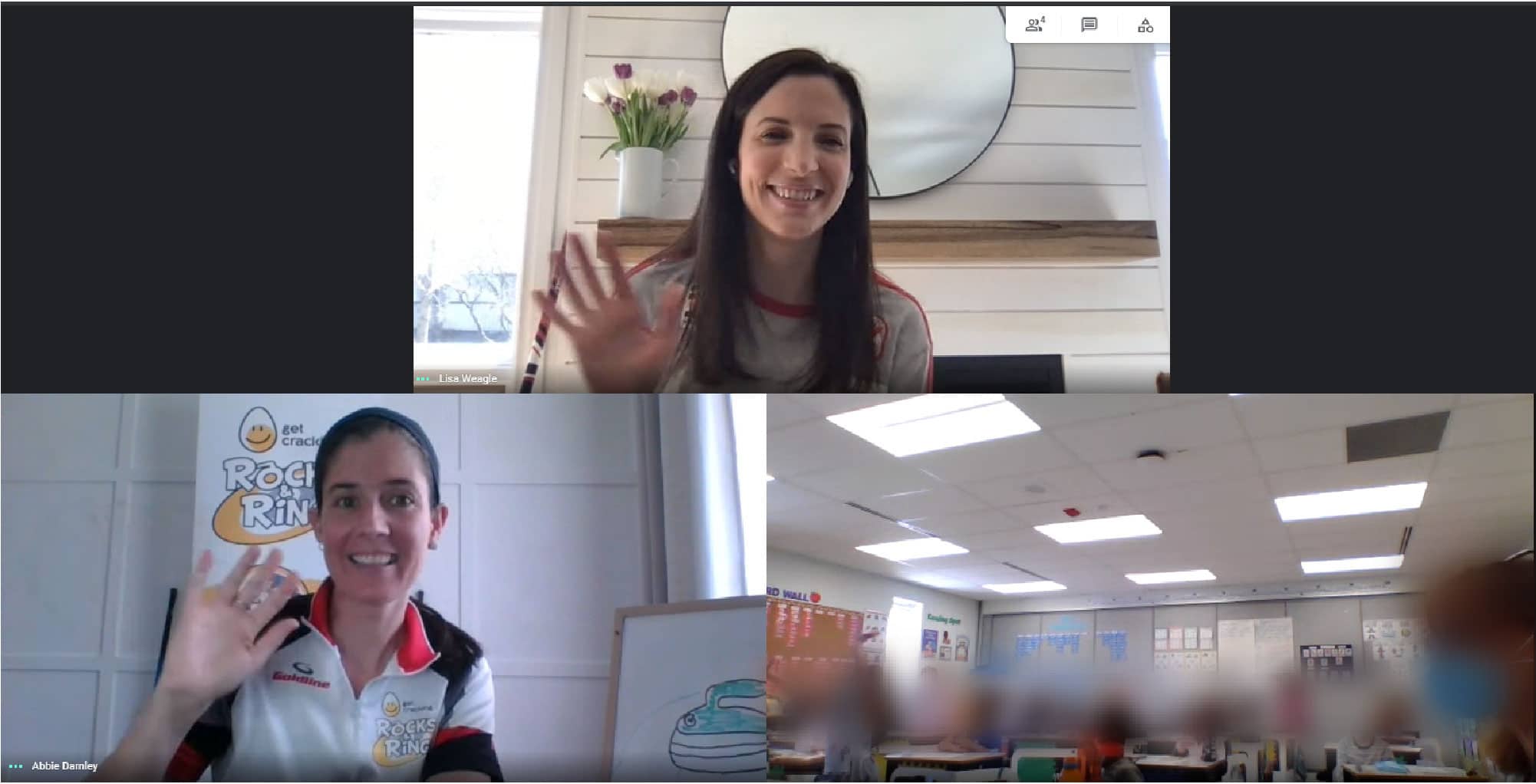 Egg Farmers Rocks & Rings, presented by Curling Canada, program finds new ways to slide into classrooms across country during pandemic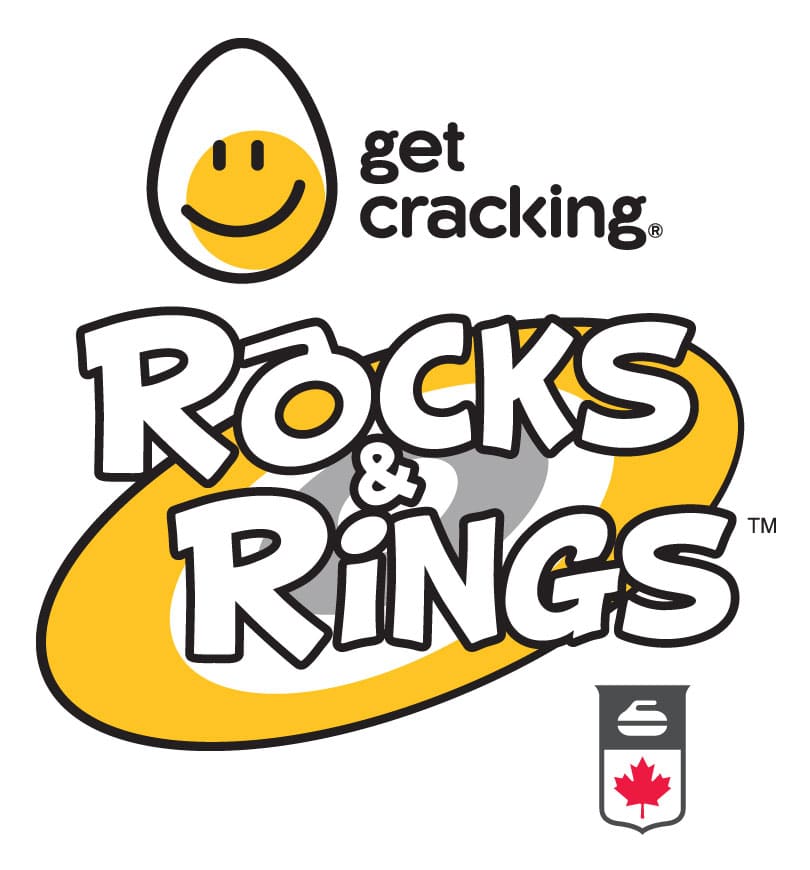 Like most organization initiatives, the Egg Farmers Rocks & Rings school program, presented by Curling Canada, had to adapt and overcome a challenging year due to the global pandemic.
Many had to tread water to maintain the status quo. The Egg Farmers Rocks & Rings program discovered innovative ways to not only keep its progress going in introducing students to the exciting sport of curling but exceed its goals and expectations by developing new solutions.
"We didn't just have a 'good Covid year'; we had one of the best years ever," said Egg Farmers Rocks & Rings Program Director Abbie Darnley. "We were able to create brand new programs, and we're pleased to say that they'll stay here – even in a post-pandemic world."
Rocks & Rings In The Classroom are new curriculum-based digital learning modules available for students in Grades 1-6 in French and English. Teachers can use the curriculums to teach curling-based lessons in math, science, social studies and language. The modules were downloaded over 3,900 times and reached 161,111 students in classrooms across Canada.
But it wasn't just about the number of students introduced to curling through the modules. It was also about where they were. The standard Rocks & Rings program experience isn't always available in remote communities as it involves floor curling equipment in the gymnasium and on-site instructors to teach youth the basics of curling. Rocks & Rings reached new students by moving into the classrooms, including those in remote areas such as Pond Inlet, Nunavut and Onion Lake First Nation in Saskatchewan.
"Because these resources are so accessible, it allowed us to find new ways to introduce students to curling through our programs – whether in the gym or the classroom," Darnley said.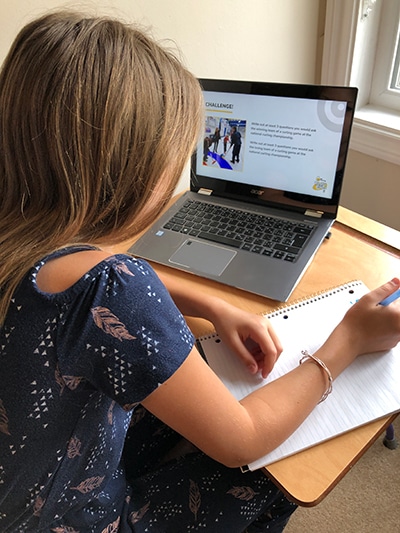 With virtual teaching being a big part of the 2020-21 school year, Egg Farmers Rocks & Rings hosted virtual sessions to teach students about the sport from a distance. Even without the standard equipment to play with, students had a stellar time learning about curling, engaging in fun games, and participating in some art sessions with Olympian Lisa Weagle!
Between in-classroom learning, virtual sessions, and 1,113 days of curling programming in school gyms, over 305,000 students were reached during the school year.
Of the teachers bringing the programs to schools, 97 percent said they would recommend Rocks & Rings to their colleagues.
"[Rocks & Rings] was a great program, and the students loved the activities. It was fun and interactive. We used it all week with several classes. The supplemental activities were also helpful with the Google Slides presentation and printable activities. I would highly recommend to others," said a testimony from St. Patrick High School in Thunder Bay.
The Egg Farmers Rocks & Rings presented by Curling Canada program remains a popular option for students who are often motivated to then take up the sport on ice. Makiya developed a passion for the sport after participating in the program at seven years old. Chris tried the program in 2012-13 and is regularly involved in curling with his friends as a player and fan.
There's a lot to look forward to for the upcoming school year, including the return of Rocks & Rings Rental units and newly expanded programming dedicated to wheelchair curling. For the latter, pusher sticks and new wheelchair activity games are included in all rental and instructional programs, along with new In The Classroom material.
Introducing the sport of curling to new faces across the country is only possible due to the hard work from Rock Solid Productions, a company that creates iceless curling opportunities and products with the goal of developing curling around the world, and from donors that support Curling Canada's youth and philanthropic curling initiatives. These partnerships are responsible for introducing students to sport and fostering the lifelong pursuit of growth in curling.