Great win for Grassie!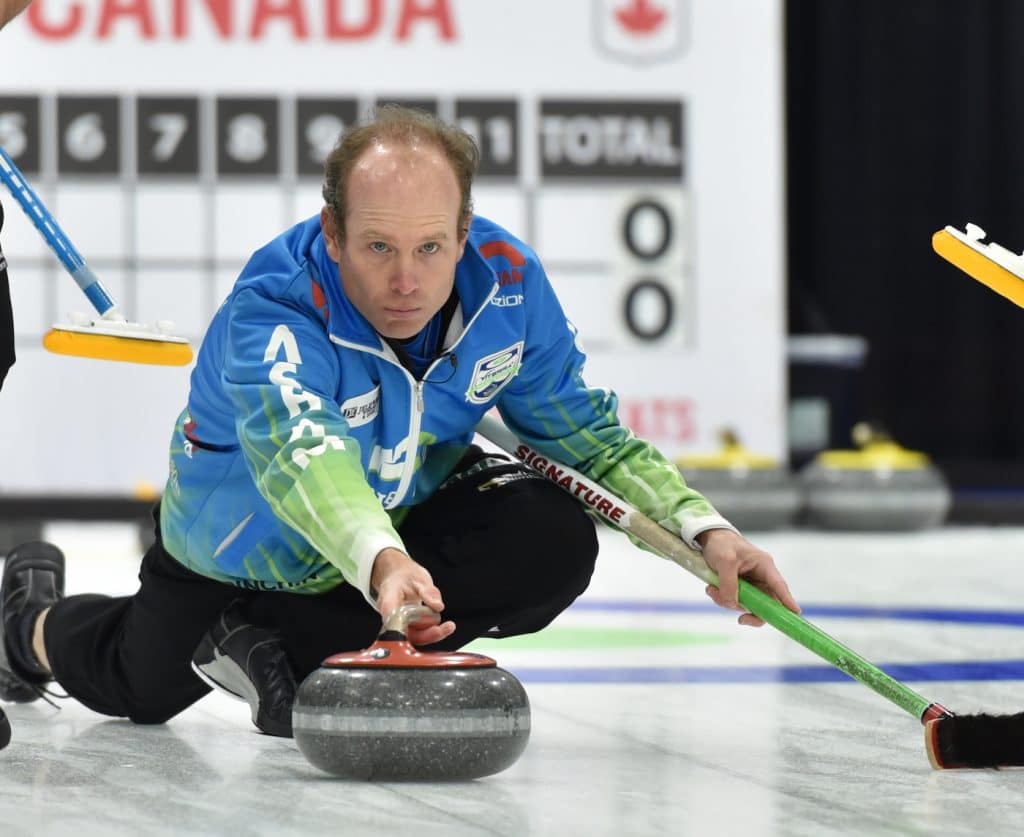 Team Grassie rides hot streak to clinch berth in Home Hardware Pre-Trials
Sean Grassie is a former Canadian champion and a world championship bronze-medallist, so the Winnipeg skip has had his share of career highlights.
And while he's not about to rank them specifically, the 42-year-old Grassie admitted his Sunday afternoon at the RA Centre in Ottawa was definitely one of them.
Grassie, the 2009 Canadian Mixed champion and World Mixed Doubles bronze-medallist with partner Alli Flaxey, claimed the final men's berth out of the Canadian Curling Pre-Trials Direct Entry Event with a 7-6 extra-end win over another Winnipeg team skipped by JT Ryan.
Grassie made a wonderful freeze on the button behind a centre guard in the 11th end, and didn't need to throw his last rock after Ryan missed on his last-gasp runback attempt.
Grassie, backed up by vice-skip Tyler Drews, second Daryl Evans, lead Rodney Legault and coach Jack Grassie, entered the game on a hot streak and the former Canadian mixed champion described Sunday's win as one of the biggest in his career.
"This is right up there as one of my biggest wins, for sure," said Grassie. "To lose our first two and then win five in a row, that would definitely rank up there as one of our best successes for all four of us."
Team Grassie will be in the 14-team field for the Home Hardware Canadian Curling Pre-Trials, Oct. 25-31 in Liverpool, N.S., where the final two berths into the Tim Hortons Canadian Curling Trials, presented by AGI, will be decided,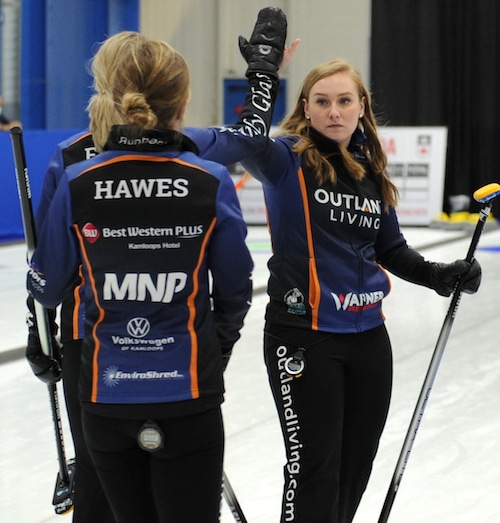 "The guys are excited about that. Obviously we're in tough, but we've played a lot of those teams before, and we've had some success against them," said Grassie. "We recognize that there are some teams that are way above the others. We wouldn't be in that group at the moment. But I think if we play our best, we can make a run at the Pre-Trials, and if we do that and get into the main Trials, it would be a huge highlight."
Meanwhile, in Canadian Curling Trials Direct Entry Event women's play, Team Corryn Brown of Kamloops, B.C., forced a sudden-death game to decide the final available berth with a 9-8 extra-end win over Team Laura Walker of Edmonton.
Team Walker (2-2) had finished ahead of Team Brown (1-3) in the five-team round-robin standings, and only needed one win in the berth playoff against Team Brown, while Team Brown needed two wins.
Looking at two Walker counters in the 12-foot, Brown coolly drew to the button with her final stone to nail down the victory.
The teams will meet again for the final berth Sunday at 8 p.m.; the winning team will qualify for the Tim Hortons Curling Trials while the losing team will get a second chance by advancing to the Home Hardware Curling Pre-Trials in Liverpool.
For playoffs and rankings scenarios associated with the women's Trials Direct-Entry event, click here.
For the men's Pre-Trials Direct-Entry tournament bracket, click here.
Live scoring and standings for the events are available here.
Live streaming for all draws is available on Curling Canada's YouTube page.
This story will be published in French as soon as possible here.