Curling Tours Update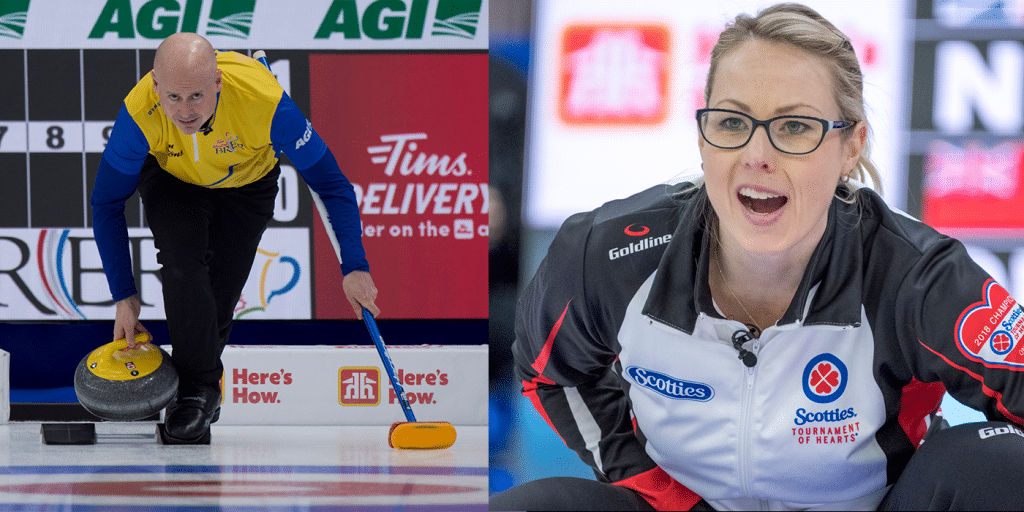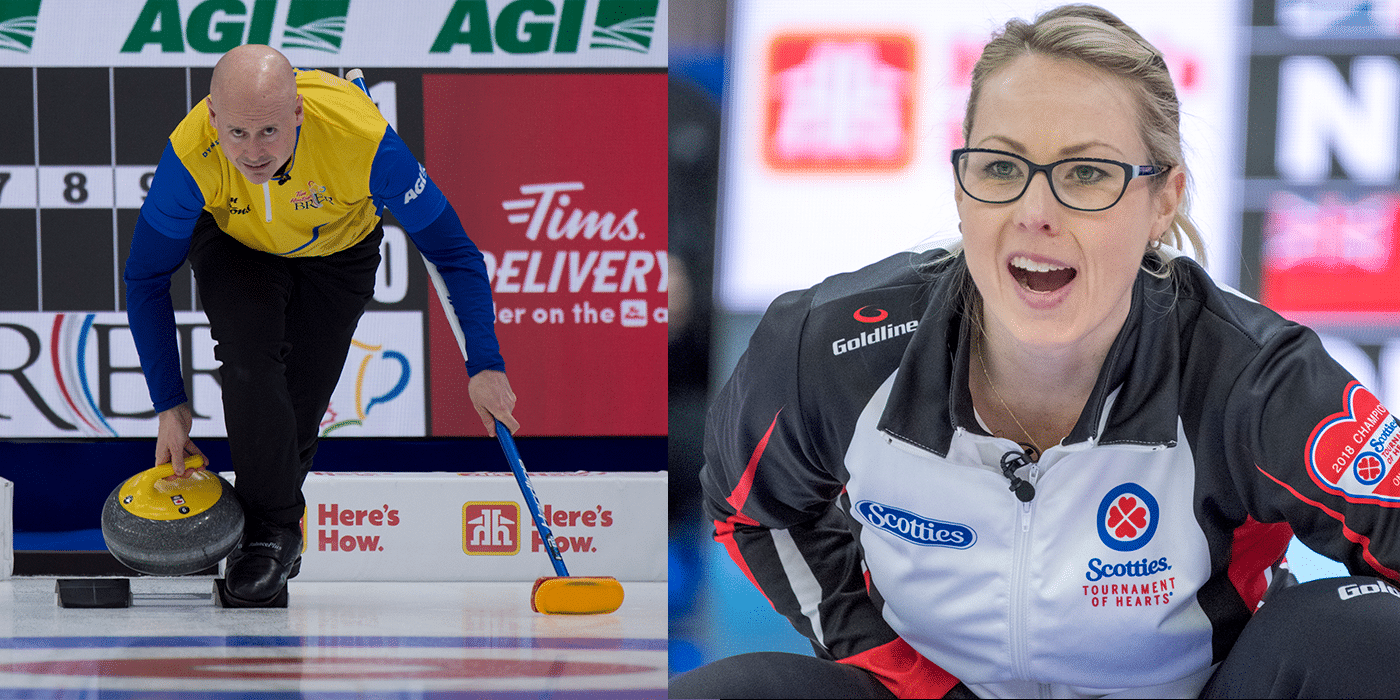 Canadians athletes active on curling tour as Olympic qualifications loom
With Canada's berth in Beijing for the 2022 Winter Olympics up for grabs in just over a month, the Olympic ambition of every top-curler is what's driving teams to compete this fall. This weekend, however, it seemed that Olympic experience was a determining factor – with several of Canada's past Olympians finding top form.
In Swift Current, Sask., it was a heavyweight bout in the final of the IG Wealth Management Western Showdown. Kevin Koe, Canada's most recent Olympic representative in Pyeongchang, faced off against Brad Jacobs – who wore the Maple Leaf in Sochi in 2014. Koe, with two-time Olympic gold-medalist John Morris, B.J. Neufeld, and Olympic gold-medalist Ben Hebert defeated Jacobs (and his team of gold-medal winners) 6-1, taking home the top prize of $14,000.
In Oakville, Ont., another Olympian claimed top prize with 2006 gold-medalist Brad Gushue defeating Glenn Howard in the final of the Stu Sells Toronto Tankard. Gushue, Mark Nichols, Brett Gallant and Geoff Walker took home the big share of the $50,000 purse in their first competitive event of the season.
Hollie Duncan, a Toronto-based skip with her own Olympic aspirations, won the women's side in Oakville, taking home their second championship (and one runner-up finish) this season. Duncan, Megan Balsdon, Rachelle Strybosch, and Tess Bobbie will be entering the 2021 Home Hardware Curling Pre-Trials in Liverpool, N.S. with some early-season confidence.
Canadian Olympians did not fare so well in the Curlers Corner Autumn Gold Curling Classic in Calgary. While 2014 rep Jennifer Jones reached the playoff round, 2018 rep Rachel Homan failed to qualify. Jones bowed out to Chelsea Carey's new Regina-based team while no Canadian squad was able to reach the final.
The $12,000 top prize in the 32-team event went to USA's Tabitha Peterson, who defeated Carey in the semi, and Japan's Satsuki Fujisawa in the final. The Americans were also represented by Jamie Sinclair in the semi-final.
And finally, in Airdrie, Alta., Warren Cross (Edmonton) took home $3,000 and the championship title at the McKee Homes Fall Curling Classic. Cross, Tyler Pfeiffer, Morgan Van Doesburg, and Mike Labert defeated Airdrie's Colton Goller in the final, 9-4.