Pre-Trials on Monday!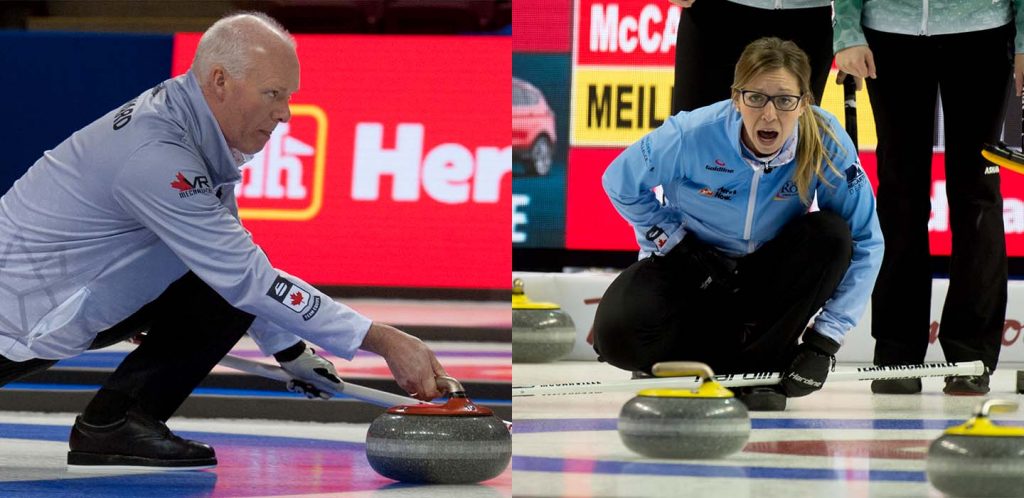 Home Hardware Curling Pre-Trials underway in Liverpool on Monday
Twenty-eight teams will open play Monday at the 2021 Home Hardware Canadian Curling Pre-Trials at Queens Place Emera Centre in Liverpool, N.S. Only four of those teams will keep their dreams of representing Canada at the Olympic Winter Games alive by the following Sunday.
Fourteen men's and 14 women's teams will chase the final two spots available for each gender into the 2021 Tim Hortons Canadian Curling Trials, presented by AGI, in Saskatoon from Nov. 20-28. It will be there, at SaskTel Centre, where Canada's four-player men's and women's teams for the 2022 Olympic Winter Games in Beijing will be determined.
The Home Hardware Curling Pre-Trials begin on Monday with two draws at 5 p.m. and 9 p.m. (all times Atlantic). From there, draws are scheduled for 8 a.m., noon, 4 p.m., and 8 p.m. from Thursday to Friday.
Teams qualified and are seeded based on their World Curling Team Rankings as of July 2021. Teams also needed to have three of four players remaining on their team from their declared 2020-21 lineups. Teams are separated into two pools of seven and play a six-game round-robin competition.
After the round robin, the top three teams from each pool advance to the playoffs beginning on Saturday, Oct. 30. The first- and second-place teams cross over and meet in the first round of the A-side playoff bracket. The winners of each game meet in the A-side final for the first opportunity to qualify for the Tim Hortons Canadian Curling Trials.
The losers of the first-round A-side games drop into the B-side playoff bracket and will play the third-place teams. The winners of the two games meet, with the winner taking on the A-side final loser for the last Tim Hortons Curling Trials berth.
Team Corryn Brown of Kamloops, B.C., and Team Suzanne Birt of Montague and Cornwall, P.E.I., enter the event as the top two women's team seeds, respectively. Brown, who skipped British Columbia at the 2020 and 2021 Scotties Tournament of Hearts, and Birt, a 12-time participant at the Scotties, had an opportunity to qualify directly to the Tim Hortons Canadian Curling Trials earlier this season at the Canadian Direct-Entry Trials event in Ottawa. However, as each team finished in the bottom two, they qualified for the Home Hardware Pre-Trials as the top two seeds.
However, there are plenty of teams with the potential to qualify, including 2021 Scotties Tournament of Hearts participants Team Sherry Anderson (Martensville, Sask.), Team Kerry Galusha (Yellowknife, N.W.T.), Team Beth Peterson (Winnipeg) and Team Mackenzie Zacharias (Altona, Man.).
Team Krista McCarville of Thunder Bay, Ont., is also in contention. McCarville will become the all-time leader in women's pre-trials appearances with four when she steps on the ice in Liverpool. Her team won the 2017 A-qualifier berth and aims to be in the mix by next weekend once again.
Local curling fans will be cheering for Halifax's Team Jill Brothers on the women's side. Brothers, born and raised in Liverpool, qualified for the final Home Hardware Pre-Trials spot available at the Pre-Trials Direct-Entry event in Ottawa.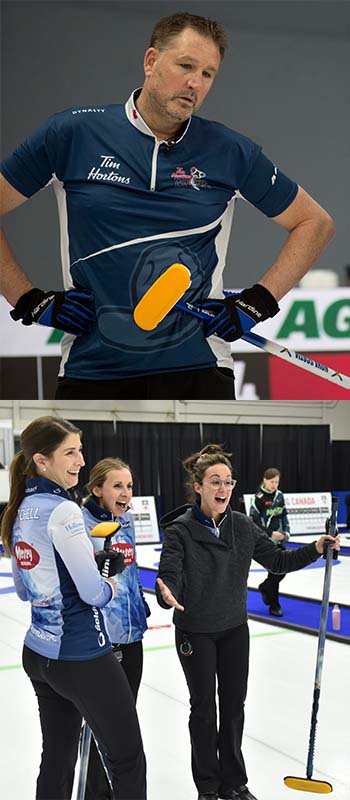 Other teams competing include Team Penny Barker (Moose Jaw, Sask.), Team Hollie Duncan (Woodstock, Ont.), Team Jacqueline Harrison (Dundas, Ont.), Team Danielle Inglis (Mississauga, Ont.), Team Jestyn Murphy (Mississauga, Ont.) and Team Darcy Robertson (Winnipeg).
On the men's side, two-time Tim Hortons Brier participant Team Jason Gunnlaugson (Morris, Man.), 2019 Tim Hortons Brier champion (playing second for Kevin Koe) and world silver-medallist Colton Flasch and his Saskatoon team, and four-time world men's champion Glenn Howard and his team from Penetanguishene, Ont., top the field as the three teams that did not qualify for the Tim Hortons Trials through the Canadian Trials Direct-Entry event.
On the other side of the seedings, Team Vincent Roberge of Etchemin, Que., and Team Sean Grassie of Winnipeg claimed the final two men's spots available at the event by winning the A- and B-finals, respectively, at the Pre-Trials Direct-Entry event in Ottawa.
Meanwhile, local curling fans will have another Nova Scotia-based team in the mix on the men's side. Halifax's Paul Flemming and his team will compete in his second Home Hardware Pre-Trials and hopes to qualify for his first Trials since 2005.
Also in the men's field are teams skipped by 2015 world junior champion Braden Calvert of Winnipeg, Pat Ferris of Grimsby, Ont., 2021 Tim Hortons Brier skip Michael Fournier of Dollard-des-Ormeaux, Que., Jeremy Harty of Calgary, Tanner Horgan of Kingston, Ont., Pat Simmons of Winnipeg Beach, Man., Karsten Sturmay of Edmonton, and two-time world junior champ Tyler Tardi of Langley, B.C.
To view the event media guide, click here.
For the complete list of qualified teams, and their lineups, click here.
To see the complete draw for the 2021 Home Hardware Curling Pre-Trials, click here.
Tickets are available for the Home Hardware Curling Pre-Trials and can be found here.
Live scoring for the events will be available here.
Curling Canada will provide live-stream coverage on its YouTube Channel throughout the round robin from Monday to Friday.
TSN/RDS, Curling Canada's broadcast partner for Season of Champions events, will be providing extensive coverage of the closing weekend playoffs.
View the broadcast schedules for YouTube and TSN/RDS by clicking here.