Power of Positivity!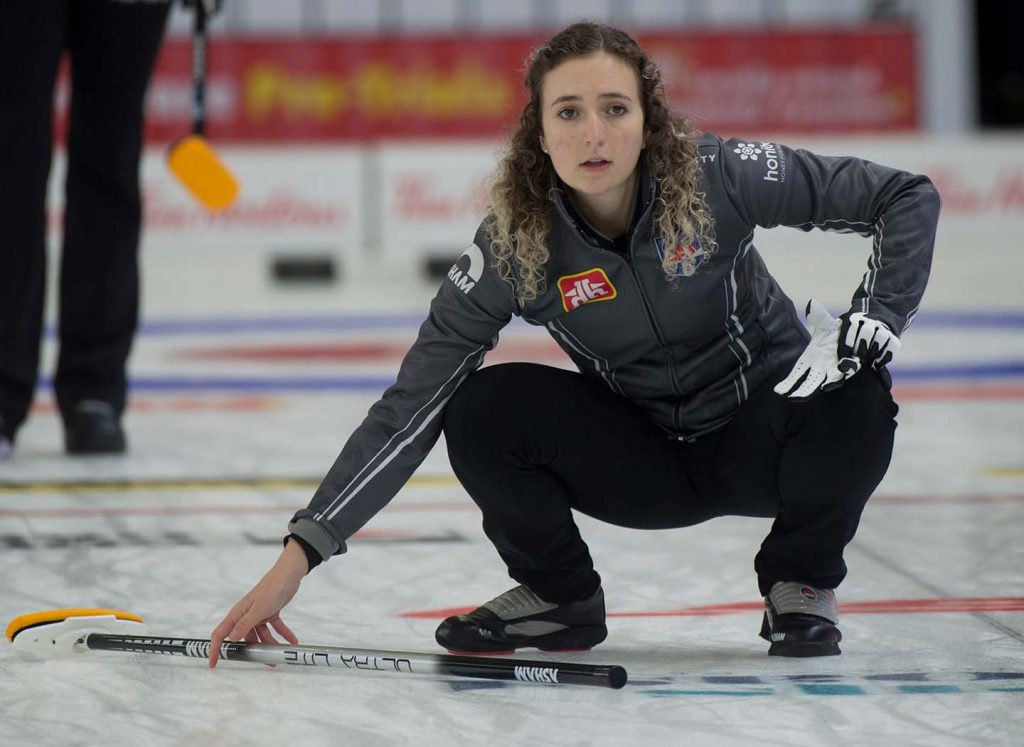 Team Zacharias embraces the power of positivity in pre-trials debut
You'll have to excuse Mackenzie Zacharias when she tries to briefly describe what has been a whirlwind of a couple of years in her curling career.
Zacharias, vice-skip Karlee Burgess, second Emily Zacharias, lead Lauren Lenentine and coach Sheldon Zacharias achieved greatness in juniors, winning the 2020 Canadian and world junior championships. Then a pandemic struck and halted the curling world. But from that, an opportunity to compete in an expanded 2021 Scotties Tournament of Hearts field, and now the 2021 Home Hardware Curling Pre-Trials, presented by New Holland, at Queens Place Emera Centre, in Liverpool, N.S.
"That's so hard to summarize in just a couple sentences. They have been challenging but rewarding. In so many ways, Covid hurt our season last year, our first year into women's. That was devastating, especially early on. But we also learned how to dig deep. We were determined. We worked hard and got our chance at the Scotties. Now we've got our chance here, and we're working so hard all season and all throughout the summer. I think Covid has really challenged us to work harder, and it's been rewarding so far," Zacharias said.
And her team, based out of Altona, Man., has been making most of the experience so far, defeating Team Hollie Duncan (2-2; Woodstock, Ont.) by a score of 9-6 on Wednesday evening to improve to two wins and one loss in the standings. The team is tied for second overall in its pool, which is quite the accomplishment for the team fresh out of juniors.
"It's so hard to see results in the little things when you have a negative point of view. But if you can be positive, then even the little successes go a long way," Zacharias said.
For example, the team didn't think it had a bad game during its first loss of the event against Darcy Robertson. Zacharias focused on the positives, came out with the same effort against Duncan and came out with the W.
For Zacharias, it's been all about keeping a sunny disposition and absorbing as much as possible during her budding career in the women's game.
"Every single game, I'm learning a lot more. We don't have that many women's games under our belt compared to a lot of the women's teams here. But I don't think we're inexperienced in that regard," she said.
She's a student of the game. Zacharias has watched her idols Jennifer Jones, Kerri Einarson and Tracy Fleury for years. She's learned from watching them play, and now, playing against them.
So what's the end goal for the 22-year-old skip here at the Home Hardware Canadian Pre-Trials, which is the event that will determine the final two men's and women's team to qualify for the Tim Hortons Canadian Curling Trials.
"We definitely want to see ourselves in the Trials," Zacharias said with little hesitation.
And with some more positivity, great shotmaking and support, that goal is definitely in reach.
The team from Manitoba finds itself in Nova Scotia but is still a home favourite. Burgess of Truro, N.S., and Lenentine of Charlottetown, are close to home in Liverpool and family and friends are making their presence known with every great shot made in the arena.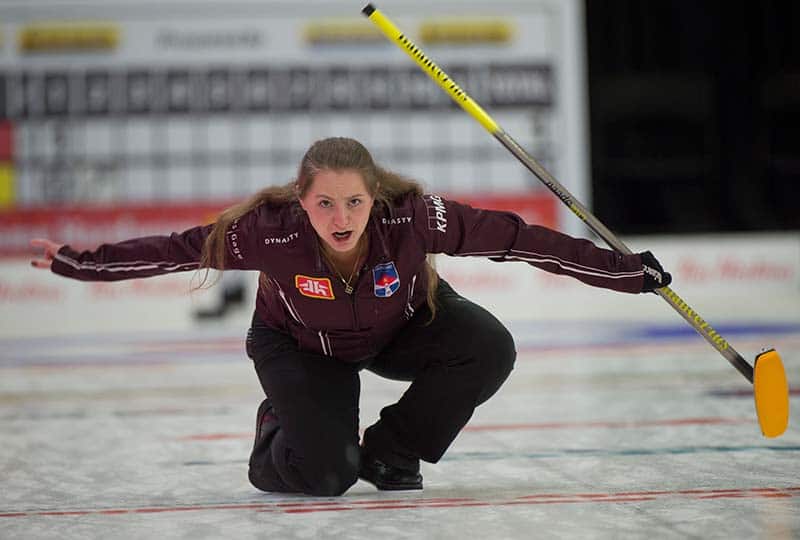 "It's nice having my family here and my grandparents here as well. They don't usually miss a curling game. I don't think my parents ever missed a worlds or a nationals," Burgess said. "So having them here is awesome. Mack and I and the whole team love having fans in the stands and cheering. It's been a while since that's happened."
In other Draw 9 action, Team Sherry Anderson (2-1; Martensville, Sask.) defeated Team Darcy Robertson (2-2; Winnipeg) 7-4; Suzanne Birt (3-1; Montague and Cornwall, P.E.I.) improved its pool-leading record with an 11-4 win against Team Jill Brothers (0-3; Halifax); Jacqueline Harrison's team (2-1; Dundas, Ont.) defeated the previously undefeated Team Corryn Brown (3-1; Kamloops, B.C.) 9-5; and Team Penny Barker (2-2; Moose Jaw, Sask.) overcame a five-point deficit to defeat Team Jestyn Murphy (0-3; Mississauga, Ont.) 9-8 in an extra end.
After the round robin, the top three teams from each pool advance to the playoffs beginning on Saturday. The first- and second-place teams cross over and meet in the first round of the A-side playoff bracket. The winners of each game meet in the A-side final for the first opportunity to qualify for the Tim Hortons Canadian Curling Trials, presented by AGI.
The losers of the first-round A-side games drop into the B-side playoff bracket and will play the third-place teams. The winners of the two games meet, with the winner taking on the A-side final loser for the last Tim Hortons Curling Trials berth.
The 2021 Home Hardware Pre-Trials will continue Wednesday with draws at 4 p.m. and 8 p.m. (all times Atlantic).
Live scoring, standings and statistics for the 2021 Home Hardware Pre-Trials are available at www.curling.ca/scoreboard/
Round-robin games are being streamed on Curling Canada's YouTube channel, while TSN/RDS2 will cover the closing weekend. CLICK HERE for the broadcast schedule.
This story will be available in French as soon as possible at www.curling.ca/2021pretrials/nouvelles/?lang=fr