Horgan clinches playoff berth!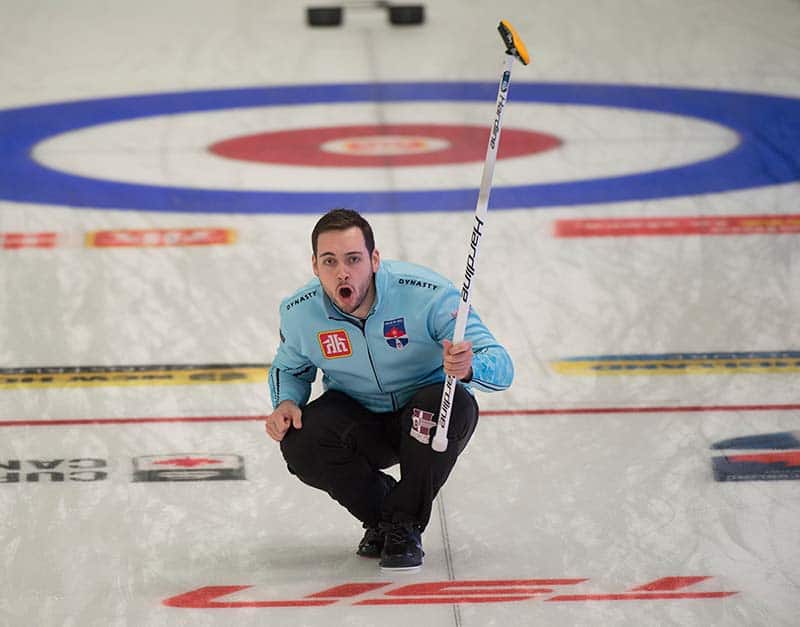 Team Horgan remains undefeated and books spot in playoffs at 2021 Home Hardware Curling Pre-Trials
Trusting the process, holding each other accountable and being a reliable support system are keys to thriving as a team. Those are the pillars that Tanner Horgan has been learning and leaning on during the 2021-22 curling season and it's been paying dividends so far at the 2021 Home Hardware Curling Pre-Trials, presented by New Holland.
On Thursday night, Horgan, vice-skip Jon Beuk, second Wesley Forget, lead Scott Chadwick, alternate Jacob Horgan and coach Sean Turriff of the Cataraqui Golf and Country Club in Kingston, Ont., remained undefeated and clinched first spot in their pool at Queens Place Emera Centre in Liverpool, N.S., while maintaining a flawless 5-0 record.
In an extra end, the team rallied to defeat Team Jason Gunnlaugson (4-1; Morris, Man.) 6-5. The stellar game ended on a few missed shots. However, that doesn't remove any of the glitz and glamour from the game. After managing to keep the end open, Horgan attempted to peel out a close guard and leave himself with a makeable shot on his last. However, it over-curled and slightly clipped a centre guard, pushing it over enough to take away any draw path. It forced Gunnlaugson to draw through a narrow port, which missed. Horgan was already counting one in the house and did not need to throw his last.
At best, Gunnlaugson can only tie Horgan's record, and the 23-year-old skip living in Sudbury, Ont., will hold any tiebreaker advantage over Gunnlaugson.
Tied at four apiece, Horgan had the hammer in the eighth end and looked to put up a crooked number. His team was sitting shot stone nicely in on the button and with a second counter off in the wings, but Gunnlaugson played a pristine freeze on the shot stone to eliminate Horgan's chance of scoring more than one.
Gunnlaugson was primed to score a few points in the ninth end, but Horgan threw a great triple takeout that drew applause from the crowd. It led to a blank end, and Gunnlaugson took the hammer into the 10th end trailing by one. In the end, Gunnlaugson had an opportunity to play a lightweight in-off for two, but it hit the stone on the beak, and he had to settle for one and an extra end.
Both Horgan brothers are new to the team, using a five-player rotation at some events to include the younger Horgan brother. In April of this year, they joined the team and have found some symmetry early in the curling season.
"We put a lot of work in the summer getting to know everyone. This is the most work I've ever put in in the offseason, and we knew we'd have to do that coming into something like this where we knew we weren't going to have too many events together. I'm really proud of the work we've put in, and it really seems like we're starting to gel," Horgan said.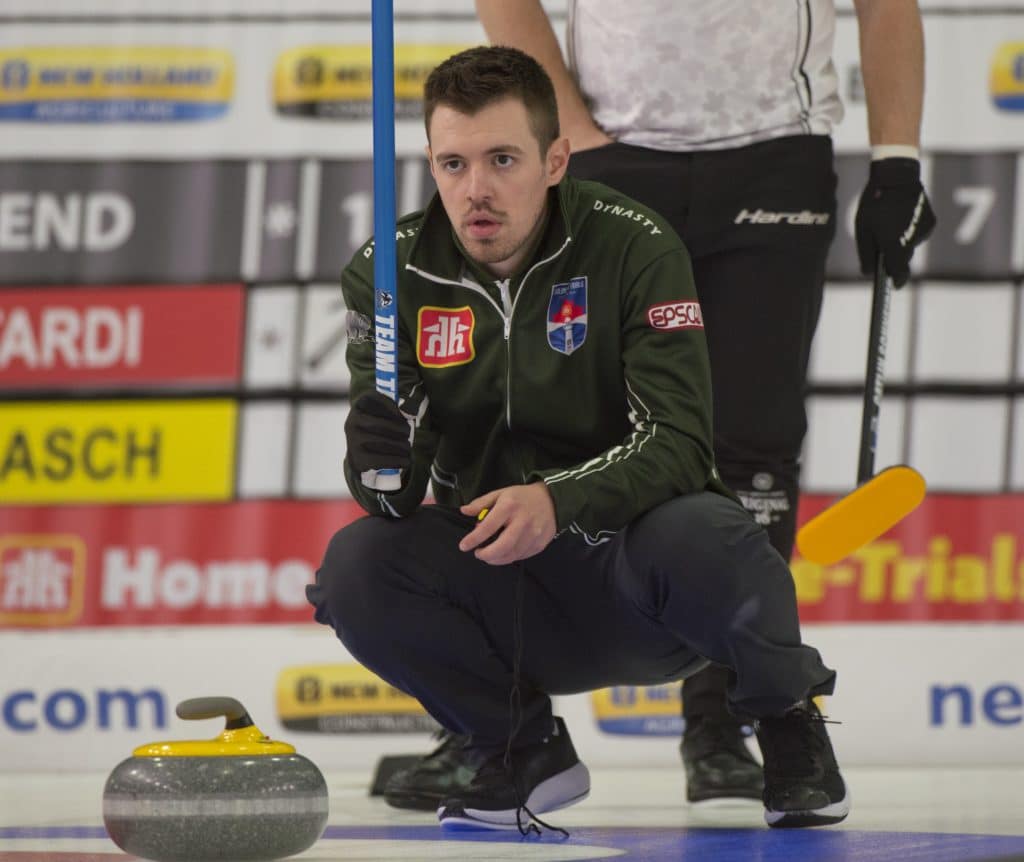 Horgan, who competed at six Canadian junior championships, winning two silver medals and a bronze, is still adjusting to the men's game but has learned a lot from Beuk, Forget and Chadwick. The latter all represented Ontario at the Tim Hortons Brier in 2019. He's noticed how seriously they take their roles on the team and their commitments to the game. Sometimes, difficult conversations between teammates have to be had, and the team hasn't been shying away from having them.
"It's easy when you have teammates that put the team before themselves. It makes things a lot easier and makes it feel like you're really playing for your teammates out there and not for yourself. That's what really makes a difference in a team out there," Horgan said. "No one is walking on eggshells and I think that's really important to understand that everyone's on the same side. You can say whatever you want to each other as long as it's constructive."
Now, Horgan is set up in the playoffs and will have an "extra life" with a chance to play for the A-qualifier and book his spot to Saskatoon for the 2021 Tim Hortons Canadian Curling Trials, presented by AGI. Horgan's men's career has been a slow and steady progression, and he loves the idea of elevating it by skipping one of only nine men's teams in Canada with an opportunity to wear the Maple Leaf at the 2022 Olympic Winter Games in Beijing.
In other men's action, Team Tyler Tardi (4-1; Langley, B.C.) put itself in control of a first-place finish in its pool after trouncing Team Colton Flasch (4-1; Saskatoon) 10-3; Team Braden Calvert (2-2; Winnipeg) bested Team Sean Grassie (0-4; Winnipeg) 9-7 after scoring four in the eighth end; Team Karsten Sturmay (2-2; Edmonton) won the battle of Alberta against Team Jeremy Harty (0-4; Calgary) by score of 7-4; and Team Pat Simmons (2-2; Winnipeg Beach, Man.) improved its record by defeating Team Vincent Roberge (0-4; Saint-Romauld, Que.) 9-6.
After the round robin, the top three teams from each pool advance to the playoffs beginning on Saturday. The first- and second-place teams cross over and meet in the first round of the A-side playoff bracket. The winners of each game meet in the A-side final for the first opportunity to qualify for the Tim Hortons Canadian Curling Trials, presented by AGI.
The losers of the first-round A-side games drop into the B-side playoff bracket and will play the third-place teams. The winners of the two games meet, with the winner taking on the A-side final loser for the last Tim Hortons Curling Trials berth.
The 2021 Home Hardware Pre-Trials will continue Thursday with draws at 4 p.m. and 8 p.m. (all times Atlantic).
Live scoring, standings and statistics for the 2021 Home Hardware Pre-Trials are available at www.curling.ca/scoreboard/
Round-robin games are being streamed on Curling Canada's YouTube channel, while TSN/RDS2 and ESPN3 will cover the closing weekend. CLICK HERE for the broadcast schedule.
This story will be available in French as soon as possible at www.curling.ca/2021pretrials/nouvelles/?lang=fr