Harrison is trials bound!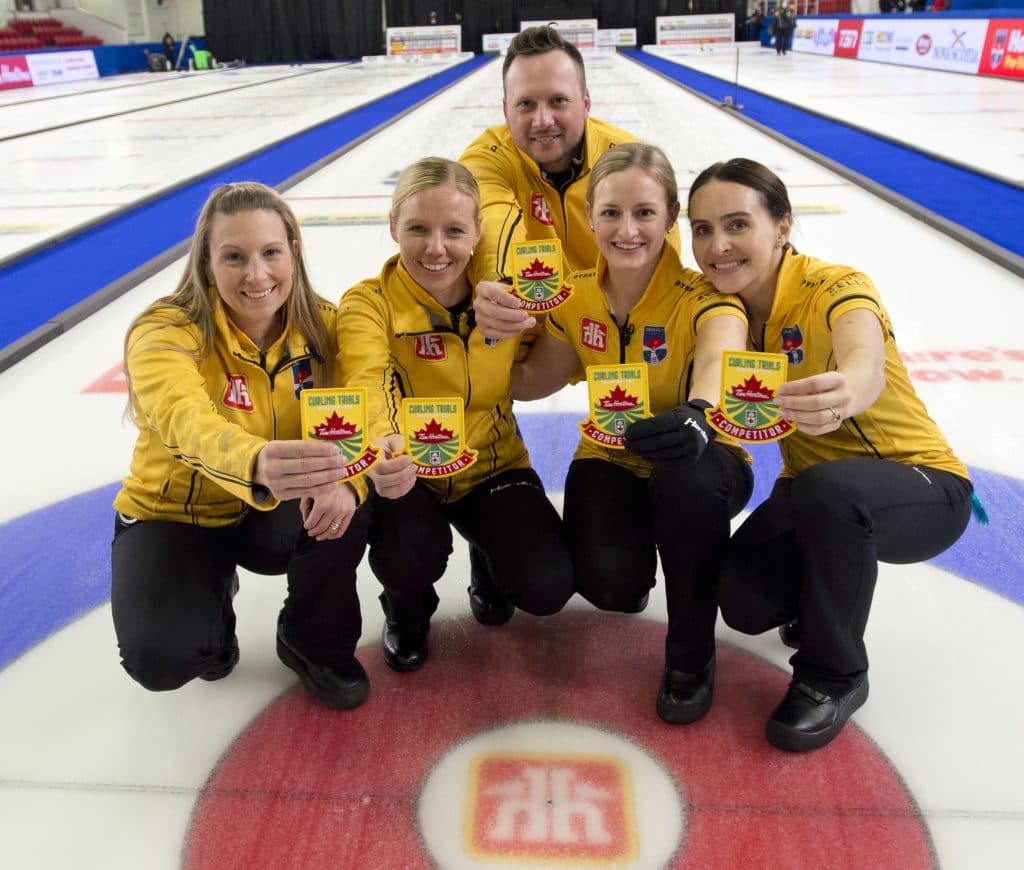 Jacqueline Harrison finds redemption in winning B qualifier with commanding performance over Corryn Brown
Despite being a newer rink and a relatively unknown team outside of Ontario, skip Jacqueline Harrison never once thought about an alternate outcome while her team secured a qualification spot at the 2021 Home Hardware Curling Pre Trials Presented by New Holland on Sunday afternoon.
When her and Dundas Valley Golf & Curling Club rink – comprised of vice-skip Allison Flaxey, second Lynn Kreviazuk, lead Laura Hickey and coach Caleb Flaxey – first arrived at the Queens Emera Centre in Liverpool, N.S., they knew they had what it took to compete for and eventually earn a qualifying spot via a commanding 9-2 victory over Team Corryn Brown (Kamloops, B.C.) in the B qualifier final.
The win secures their berth at the upcoming Tim Hortons Canadian Curling Trials Presented by AGI in Saskatoon November 20-28, 2021.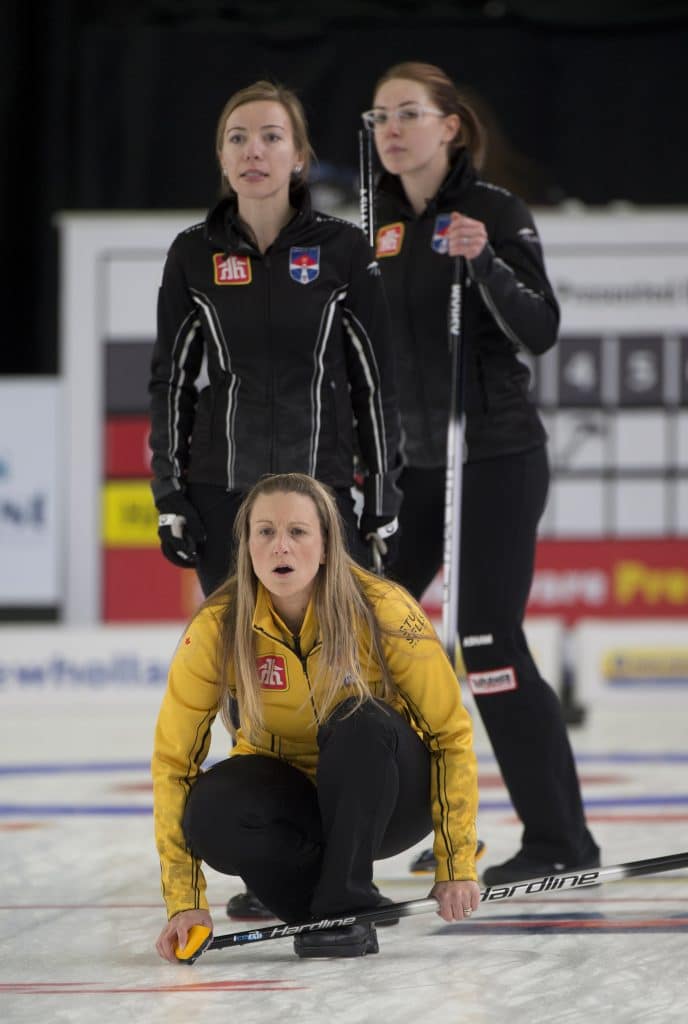 And though they may have taken a longer route to qualifying by losing the A qualifier final 9-6 Saturday night versus Krista McCarville, the team found redemption in their performance Sunday afternoon.
"We're a newer team and haven't been together as long as some of the other really great teams here," said an elated Harrison. "We take the underdog role and run with it. We know we can fly a bit under the radar so we took that to our advantage and had a great week. The team played so well today and all week so to come into this week and come out with a victory? I can't even describe it."
What looked like a comfortable looking and lopsided final scoreboard for Harrison isn't always what it seemed. Just yesterday, she managed to be up 5-1 in the second end in her A qualifier attempt versus Krista McCarville but squandered the early lead before the loss.
The B qualifying final was a different story, however. Harrison scored early and often and took a 5-0 lead after the fifth end break. An air of familiarity settled in having blown a big lead just yesterday, but Harrison said this time felt different.
"We had a conversation as a team after the game last night since it was such a disappointing result" said Harrison. "We decided that we'll stick to our plan, our strategy, stay focused and hopefully make a few more shots. It worked out."
Harrison would not relent after the break, continuing to apply pressure to the Brown rink. They would continue to steal, logging an additional score of 2 in the sixth end. Brown would manage to find the scoreboard in the 7th with a deuce, but it was too late. Harrison scored another two points in the eighth end to polish off the win.
In other playoff action, Glenn Howard (Penetanguishene, Ont.) maintained momentum with a 9-2 victory over Team Pat Simmons (Winnipeg Beach, Man.), setting up an all Ontario B qualifier at 7:30 p.m. (all times Atlantic) versus Tanner Horgan (Kingston, Ont.).
Live scoring, standings and statistics for the 2021 Home Hardware Pre-Trials are available at www.curling.ca/scoreboard/
Playoff games are being broadcast in Canada on TSN/RDS2, and in the United States on ESPN3. CLICK HERE for the broadcast schedule in Canada.
This story will be available in French as soon as possible at www.curling.ca/2021pretrials/nouvelles/?lang=fr