Second Slam underway!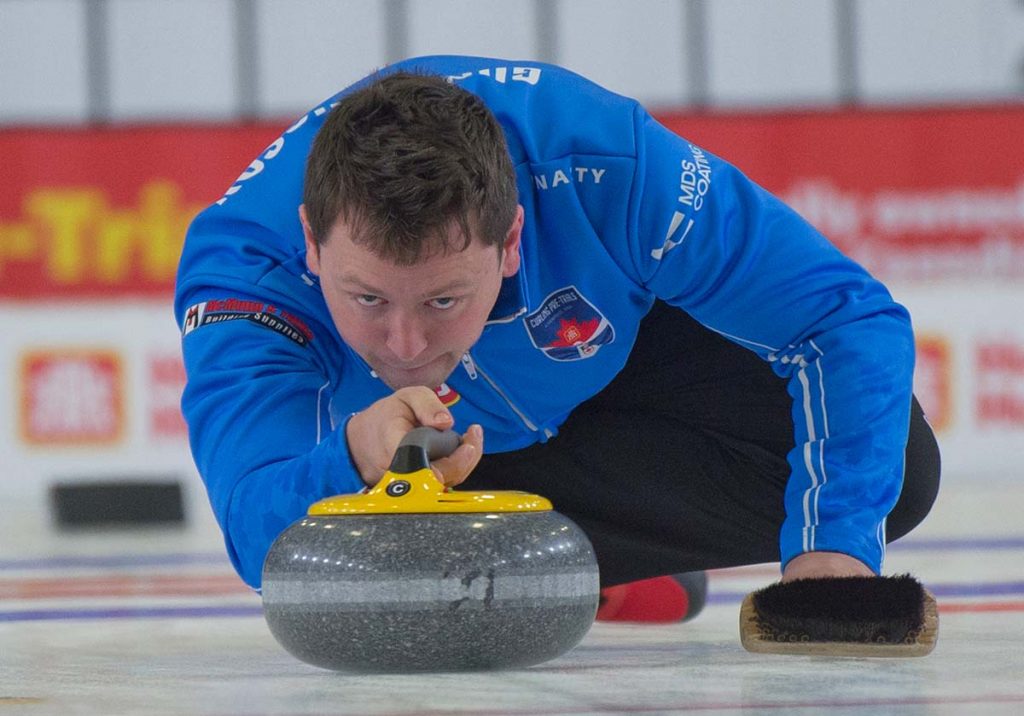 Saskatoon-bound teams tuning up at Grand Slam in Chestermere
For a number of teams, the four-year quest for the Olympic Games came to an abrupt halt last week at the Home Hardware Curling Pre-Trials, presented by New Holland. For a few others, the next stage of the journey was completed, as four teams earned their spots at the upcoming Tim Hortons Canadian Curling Trials, presented by AGI.
As the second event in the Grand Slam of Curling calendar gets underway this week, both the Trials-qualified teams and last week's broken-hearted squads have descended on Chestermere, Alta., all with something different to prove at the Boost National.
With the Saskatoon trials just over two weeks away, the majority of the men's field (eight out of nine teams), and much of the women's field (five of nine teams) are present at the Chestermere Slam. So far, however, it is the recently-eliminated teams who are making the biggest splash.
Fifty-nine year-old Glenn Howard (Penetanguishene, Ont.) lost out on the last chance to qualify at the Home Hardware Curling Pre-Trials in Liverpool, N.S., on Sunday night. On Tuesday morning in Alberta, however, Howard unleashed on Trials-bound John Epping (Toronto), beating the reigning Ontario champion 6-1. Epping went on to lose his second to Scotland's Ross Whyte, which puts him it the C-side draw, with his back against wall early in the event.
Hollie Duncan (Toronto) finished the Home Hardware Curling Pre-Trials with at 3-3 record, just missing the playoff round. She came into Chestermere and knocked off three-time Scotties Tournament of Hearts champion Rachel Homan – who was the first to qualify for the Tim Hortons Curling Trials by winning the 2019 Home Hardware Canada Cup. Duncan's road to the A-Side qualifier doesn't get any easier as she'll now face Sweden's Anna Hasselborg.
The other Trials-bound women's teams all started this week's competition with a win, except for Edmonton's Laura Walker, who dropped her first game to Switzerland's Silvana Tirinzoni.
Like the last Grand Slam, this event is a 16-team triple-knockout. The simplest way to describe the format is that teams are required to win three games before they lose three games. Three-game winners qualify for the playoff round. Three-game losers are eliminated.
The total prize purse for the event is $300,000 with the winning teams taking home $33,000 for the championship.
The event will be broadcast on Sportsnet beginning on Thursday morning. For scores, schedules, and standings, please visit www.thegrandslamofcurling.com.