End to the adversity!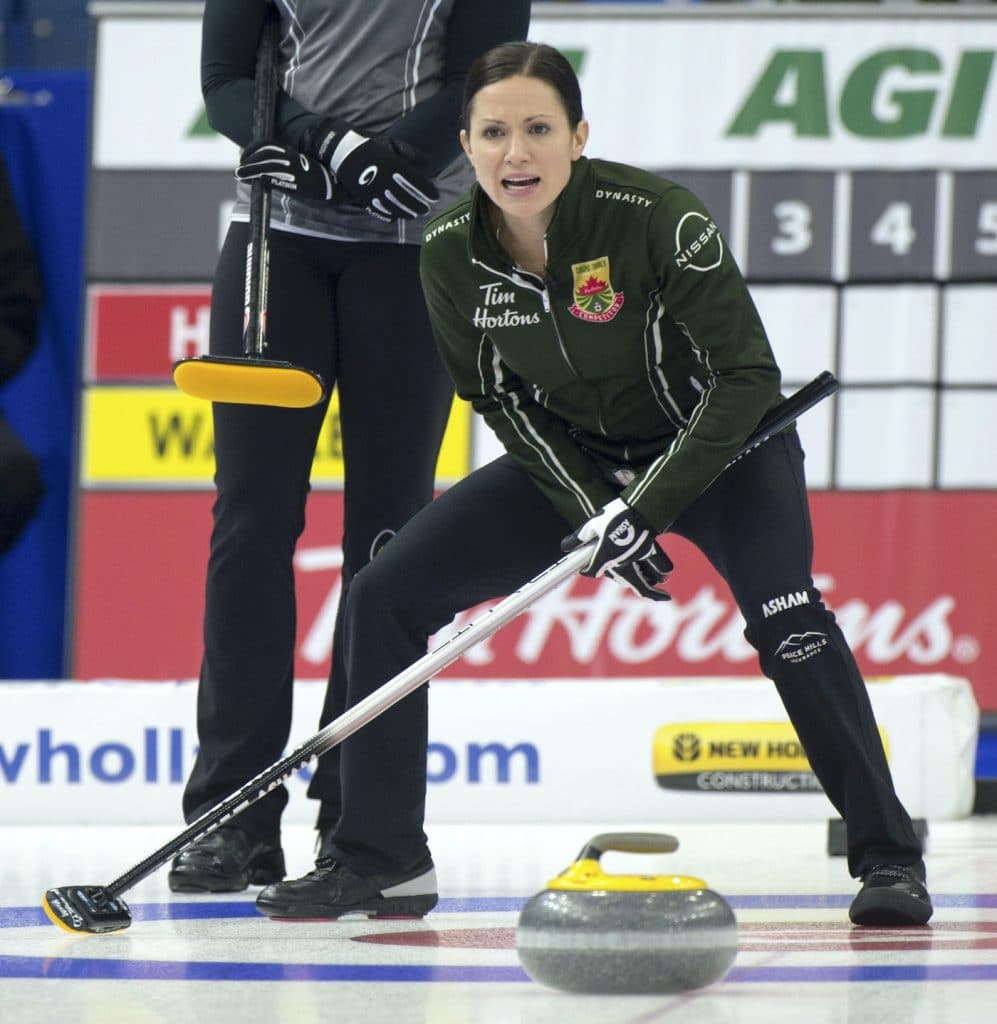 Team Walker gets key Tim Hortons Trials victory over Team Homan
In 2010 Laura Walker and Rachel Homan were teammates when they won a silver medal at the world junior women's curling championship. On Wednesday they were opponents on the ice at the Tim Hortons Curling Trials, presented by AGI, where Team Walker had the upper hand and improved its hopes of making the playoffs.
With vice-skip Kate Cameron rejoining teammates Walker, second Taylor McDonald, lead Nadine Scotland, alternate Erin Pincott, who played two ends Wednesday, and coach Shannon Pynn after a one-game absence due to illness, Team Walker (2-3, Edmonton) jumped on two costly misses by Homan to steal two points in the second end and three more in the fifth en route to an 11-5 win.
"I think we got really lucky today," Walker said of pivotal misses by Homan. "That's not the Team Homan we're used to seeing. We have faced a lot of adversity the last couple of days and for us to come out and put a team game together like that, where we all played well and put a lot of pressure on them, that felt really good."
Team Homan (1-4, Ottawa) was expected to be a strong contender to earn a return trip to the Winter Olympics in Beijing, China that goes to the winner here, but it's now in serious danger of not making the three-team playoff.
"We're just missing some key shots," said vice-skip Emma Miskew. "We feel like we're throwing the rocks well and it's just not working right now. It just seems it's the wrong side of one rock, wrong side of the other."
Still, she and Homan insisted, the team is not about to give up although they will now need a lot of help.
"Crazier things have happened," Miskew said of the team's chances.
Walker shot a solid 92 per cent. On the flip side, Homan, a three-time Scotties Tournament of Hearts gold medallist and 2017 world champion, has suddenly lost her game. After a strong first game where she shot a solid 84 per cent, Homan's averages the last four games have been 64, 67, 69 and 62.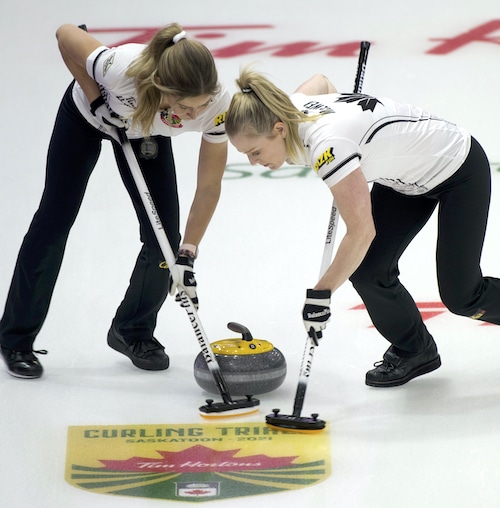 Meanwhile, Team Tracy Fleury of East St. Paul, Man., remained unbeaten at 5-0 and ensured itself of at least a tiebreaker game with a 9-6 nailbiter win over Team Jacqueline Harrison (2-3, Dundas, Ont.). Team Jennifer Jones (5-1, Winnipeg) was right behind Team Fleury after an 8-5 victory over Team Kelsey Rocque (1-4, Edmonton); and Team Kerri Einarson (3-3, Gimli, Man.) fell back into a pack of five teams with three losses after falling 6-5 to Team Krista McCarville (3-3, Thunder Bay, Ont.).
Fleury made a last-rock takeout of Harrison's partially covered shot rock, and her stone just skimmed past a guard to make the shot and score three in the tenth for the win.
"I thought it was close when I let it go, but we wanted to get on it early and it was a really good sweep," Fleury said of her final shot. "It's nice to win a real close one, you feel the nerves and to come out with a win gives you confidence. This was our closest game … it was good practice (for future games) for sure.
"Everyone on the team is playing well and consistent and we're getting something out of all our shots."
The 2021 Tim Hortons Canadian Curling Trials will continue Wednesday evening with a 7 p.m. CST draw.
Live scoring, standings and statistics for the 2021 Tim Hortons Canadian Curling Trials are available at www.curling.ca/scoreboard/
All draws from the 2021 Tim Hortons Canadian Curling Trials are being broadcast in Canada on TSN and RDS. CLICK HERE for the broadcast schedule in Canada.
As well, streaming coverage will be available on ESPN3 to fans in the U.S. with valid U.S. cable or satellite accounts.
This story will be available in French as soon as possible at www.curling.ca/2021trials/nouvelles/?lang=fr